James Gray's List Of Favorite Movies Includes A Japanese Hidden Gem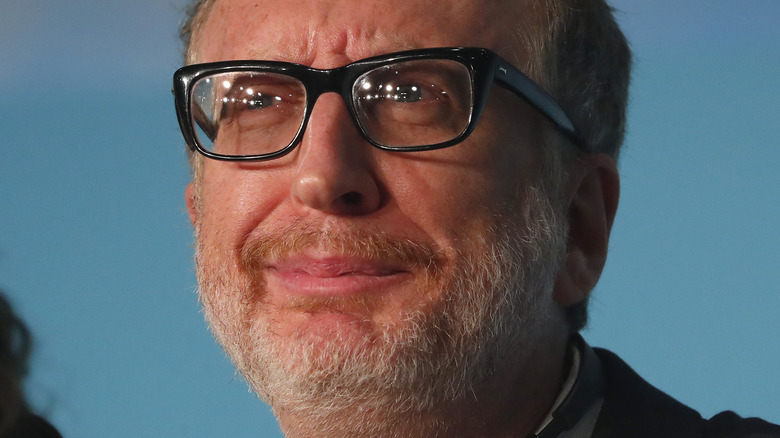 Pool/Getty Images
In a perfect world, the general public would speak of James Gray's films with the same sort of reverie earned by cinematic masters like Martin Scorsese and Francis Ford Coppola. While Gray's body of work has seen no particular shortage of critical praise (per Rotten Tomatoes), his name has somehow never been well-known to many mainstream movie fans. In fact, it's mostly bandied about by cinema diehards who admire his stylishly grounded, character-driven approach to stories that feel rather grand. 
Along with that small, yet devoted following, however, Gray has made fans of some of the finer actors in Hollywood over the years, having collaborated with the likes of Joaquin Phoenix, Brad Pitt, Marion Cotillard, Robert Pattinson, and Charlize Theron to name a few. That list, of course, also includes Gwyneth Paltrow, who appeared in Gray's criminally underrated 2008 romantic drama "Two Lovers." In a recent article for Goop, the actor actually claimed the film, "was one of the best artistic experiences of my life."
That quote came in a piece that found Paltrow polling some major directors about their all-time favorite films. Among them were Sofia Coppola, and past collaborators like Steven Spielberg, Wes Anderson, Jon Favreau, and indeed, Mr. James Gray. And yes, Gray's list of faves is one of the more impressive, if only because it fronts an absolute masterpiece from the Golden Age of Japanese cinema.
Gray selected a diamond from Yasujirô Ozu as one of his all-time favorite movies
Per Taste of Cinema, that Golden Age occurred during the 1950s, and found masters like Akira Kurosawa, Kenji Mizoguchi, and Yasujirô Ozu delivering some of the most notable films Japanese history. There are few who would argue Ozu's 1953 film "Tokyo Story" isn't one of the finest films of the era, with a group of lauded filmmakers even naming it the greatest movie ever made in a Sight & Sound poll. Though James Gray didn't participate in said poll, he did list "Tokyo Story" alongside "The Godfather Parts 1 & 2," "Singin' In The Rain," "Rocco and His Brothers," and "The 400 Blows" as an all-timer when Paltrow asked.
Of the film Gray wrote glowingly, "Japanese director Yasujirô Ozu's magnificent picture about how we disrespect our elders. So moving it becomes almost unbearable; a transcendent experience." Similar praise has frequently been made for "Tokyo Story" in the almost six decades since it was released. If you've seen the film, you know it's all well-earned, with Ozu turning an astonishingly simple story about an elderly couple (Chishū Ryū and Chieko Higashiyama) traveling to Tokyo to visit their adult children into a soul-stirring, at times soul-crushing rumination on the passage of time, the pains and pleasures of families growing up, growing old, and growing apart, and ultimately mortality itself.
Ozu accomplishes the feat with a staid hand that undercuts any semblance of melodrama throughout. And that understated grace is a big part of why "Tokyo Story" still resonates so deeply with those who seek it out. If you want to join them, "Tokyo Story" is currently available to stream on The Criterion Channel, Mubi, and HBO Max.