The Controversial Actor You Likely Forgot Made His Film Debut In A Nightmare On Elm Street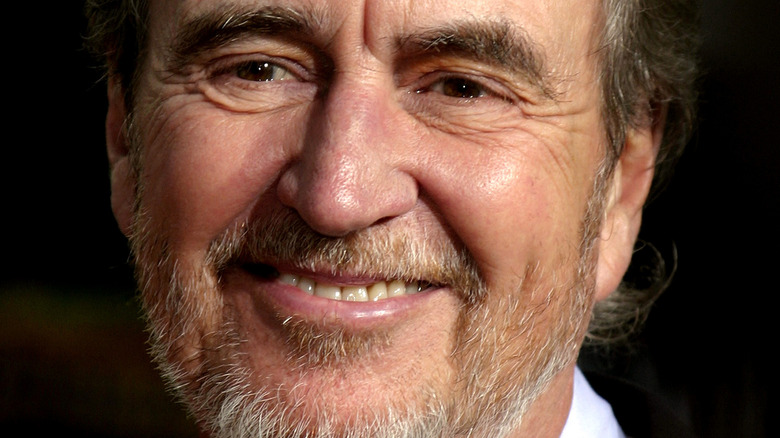 Tinseltown/Shutterstock
For all working movie actors, no matter how famous or successful they end up becoming, they all have to start somewhere. Whether it's a barely noticeable background role in a movie or a bit part in a TV series, even the most famous actors had first-time roles that began their rise to stardom, even if some of them wish they could erase that piece of immortality from existence.
It's fascinating to take a look at the original debut roles from some of the most well-known actors. For example, there are plenty of people who believe Matt Damon's on-film debut came from "Good Will Hunting." However, the truth is, he actually first had a small role in the 1988 film "Mystic Pizza." Even mega-star  Leonardo DiCaprio had a lesser-known start, when he first popped up on the screen in the film "Critters 3." Not to be outdone, Jennifer Aniston first showed off her movie acting skills when she appeared in the laughable horror, "Leprechaun." But they all went on to be among Hollywood's A-list names.
When Wes Craven's "Nightmare on Elm Street" premiered in 1984, it also included one particular actor's debut that may surprise you.
Johnny Depp made his film debut in this horror classic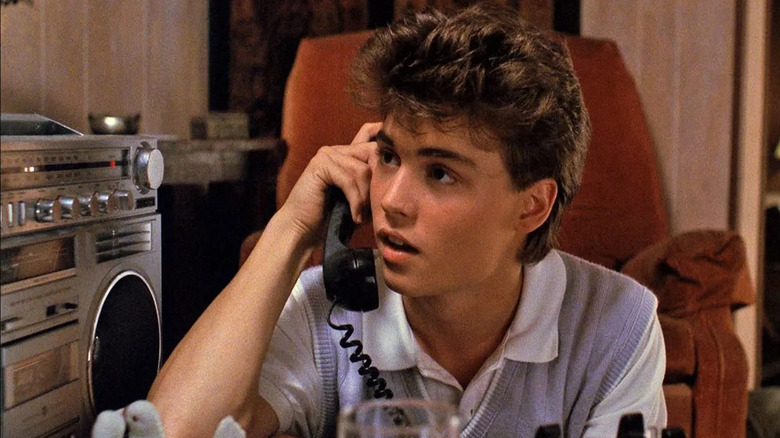 New Line Cinema
In 1984, horror fans were gifted "A Nightmare on Elm Street," written and directed by terror master Wes Craven. Considered by many as one of the greatest horror films ever made, "A Nightmare on Elm Street" was the first installment of the horror franchise that exploded into mainstream alongside the likes of "Halloween" and "Friday the 13th." Besides being the unofficial savior of the striped-sweater industry, thanks to Freddy Krueger's fashion sense, The Numbers reports that the film turned it's tiny 1.2 million dollar budget into a near 70 million dollar profit.
Even though "A Nightmare on Elm Street" star Heather Langenkamp made her own film debut as Nancy Thompson, it was a smaller part in the movie  that turned out to be the most noteworthy. And that was the role was of Nancy's boyfriend, Glen Lance, played by A-lister, Johnny Depp. The future "Pirates of the Caribbean" star, whose time on screen is dwarfed by Langenkamp's, eventually gets the honor of being dream-murdered by Freddy Krueger (Robert England), himself. Although our time with Glen is brief, it was enough to mark the first step towards Depp's rollercoaster career.
When reflecting on the part that jumpstarted his success, while at the same time solidifying him in classic-horror-film lore, Depp tells Vanity Fair that he owes the opportunity he got to writer/director Wes Craven. "Wes Craven was the guy who gave me my start, from my perspective, for almost no reason in particular," Depp recalls. "At the time, I was a musician. I wasn't really acting. It was not anything very near to my brain or my heart." 
Lucky for all us movie fans, Craven listened to his daughter's opinion and cast Depp as Glen, unknowingly re-routing him towards global fame.