The Vikings Character That Has Fans Scratching Their Heads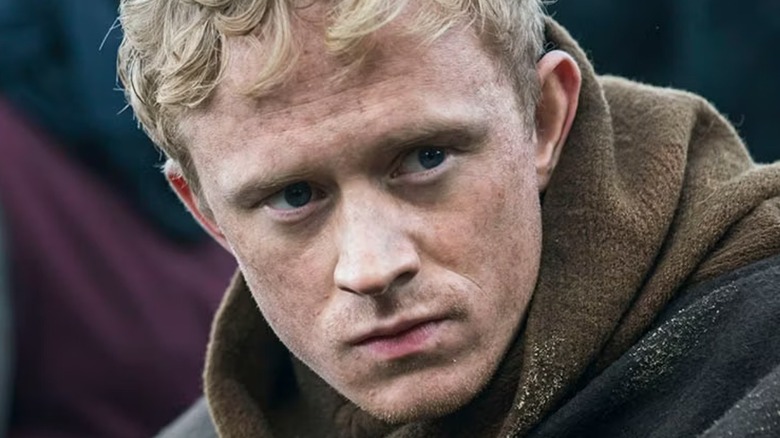 MGM Television
Ever since his introduction in the third season of History Channel's "Vikings," Magnus of Mercia has been the center of controversy and conjecture among fans as well as the characters on the show. Son of the Mercian Queen Kwenthrith (Amy Bailey), the paternal side of his parentage has been a matter of great curiosity. While Kwentrith claims that Magnus is the bastard son of herself and Ragnar Lothbrok (Travis Fimmel), the other characters in the series have a hard time believing so, given that there is no proof about the matter. 
Even for viewers, who are privy to events that the characters in the series are not, the question of Magnus' true parentage has no satisfying answer. The only intimate moment Kwenthrith is seen sharing with Ragnar is the moment when she pees on his wound in order to sterilize it, although she might have been trying to entice him in her own twisted way. When Ragnar is asked, he outright denies ever having relations with Kwenthrith.
However, in an interview with the Daily Express, Amy Bailey revealed that Kwenthrith and Ragnar were originally supposed to feature in a lot of intimate scenes. On the matter of whether Magnus is indeed the son of the famed Viking, she said, "Well, I know the truth. I read the (original) scripts because there are many — there's always pages and amendments ... There was a lot of talk about whether or not [Magnus] was [Ragnar's son] and there was talk between Travis (Fimmel) and me because Michael (Hirst) [showrunner] gave us a bit of freedom."
But amidst one unsolved mystery, fans have come up with another: What significance does Magnus' character have in the plot?
What makes a true Viking?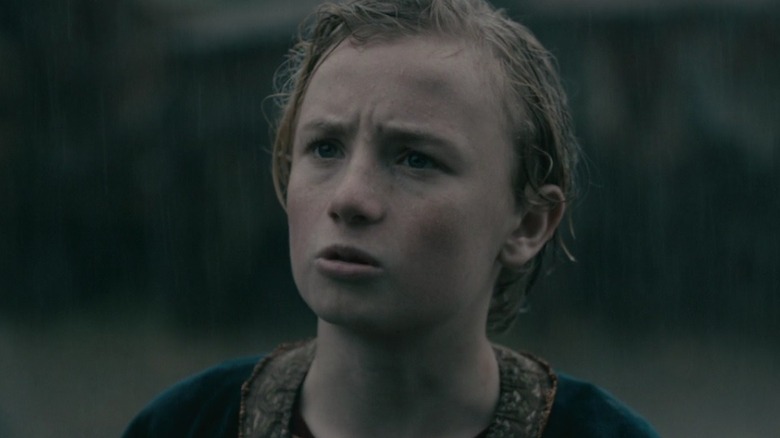 MGM Television
In the eyes of many fans on the r/Vikingstv subreddit, Magnus played no major role in the plot of the series at all and eventually got "meaninglessly" killed during the Siege of Kattegat. Others seem to agree with this idea, while adding that they believe that Kwentrith intended him to be a bargaining chip, given that his parentage leads to Ragnar Lothbrok (however doubtfully). 
However, another faction of fans believe that Magnus existed simply to elaborate on the cruel nature of the Viking world. As u/turntrout101 put it, "To show that bloodlines aren't really what make you a Viking. You have to be raised in their ways and earn it. Everyone around him viewed him as a poser and his ego and hubris got him killed for it." Another way of looking at this could be that Magnus tried too hard to prove himself as a Viking and eventually died in the process during the fated Kattegat siege. 
But perhaps the most plausible explanation could be that the character of Magnus existed to subtly sow discord among the sons of Ragnar. While Bjorn accepts him as a brother, believing he is Ragnar's son, Ubbe does not. Even Ragnar's first wide, Lagertha, refuses to believe or acknowledge him as Ragnar's son. It is also possible that this character was being used to set up the fall of Queen Kwenthrith, or at least discredit her. Ultimately, many fans agree on the fact that not every character always contributes vitally to the story, but each of them helps to flesh out the world of "Vikings."