Who Plays Mr. Immortal In She-Hulk Ep 6?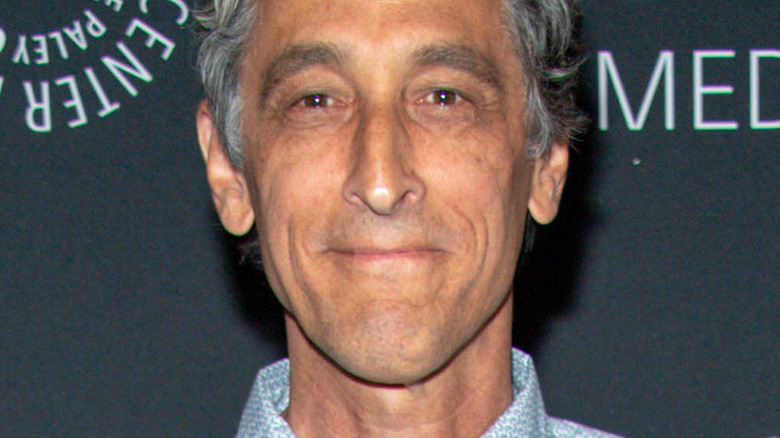 Eugene Powers/Shutterstock
Contains spoilers for the latest episode of Marvel's "She-Hulk: Attorney at Law."
Another episode of "She-Hulk: Attorney at Law" is here. And as Marvel's latest Disney+ streamer enters the back half of its 9-episode season, it's safe to say things are starting getting even more complicated for Jennifer Walters (Tatiana Maslany) as she continues to navigate her life as a legal eagle, a burgeoning superhero, and a single lady in the big city. .
As "She-Hulk" fans know, that balancing act hasn't always been entirely graceful, though it has often been hilarious. In the course of those small screen adventures, Jennifer and her pals have, naturally, been surrounded by a suitably colorful collection of characters that range from obsessive social media influencers (Jameela Jamil's Titania), former supervillains (Tim Roth's Emil Bronsky), cunning attorneys with their own heroic backstories (Charlie Cox's Matt Murdoch), and a few clients who give the term "slippery" new meaning. And you'd better believe that last category includes the dodgy client who needed a good divorce lawyer in the sixth episode of "She-Hulk."
Said client is a superhuman called Mr. Immortal, who indeed cannot die. Nor can he commit to a life-long relationship as he's apparently used his uncanny ability to weasel his way out of numerous marriages. And yes, the actor behind the character has proven a bit of a chameleon himself over the years. Here' who plays Mr. Immortal on "She-Hulk."
Mr. Immortal actor David Pasquesi should look very familiar to film and television fans
That actor's name is David Pasquesi, and the Chicago native has been a working actor since the late-1980s. If you've been tracking his career of late, you know he's hardly a stranger to playing slippery sorts. In fact, between 2013 and 2019, Pasquesi often stole the show as the caddish, on-again off-again lover and ex-husband to political mover and shaker Selina Meyer (Jennifer Louis-Dreyfuss) on HBO's riotous satire "Veep." All in, Pasquesi appeared in 15 of the series' 65-episodes as the perpetually philandering Andrew Meyer. And though his episode-count isn't particularly high, it's kind of impossible to imagine "Veep" without him.
The same can be said of "The Book of Boba Fett," which found Pasquesi portraying the absurdly, nay hilariously loquacious Twi'lek Majordomo who spoke for the rarely-seen mayor of Mos Espa. The cowering character provided some much needed comic relief to the action-heavy "Star Wars" series, which more than suited Pasquesi's extensive comedic background. Though he's arguably best-known to many as a screen actor, Pasquesi indeed came up on the Chicago improv scene (per the There It Is podcast), performing with the famed Second City comedy group, and appearing in countless comedy specials over the years.
 Pasquesi likely met fellow comedian and "The Book of Boba Fett" co-star Amy Sedaris during his Second City days, with Sedaris re-teaming with the funnyman on both her late-'90s cult hit comedy "Strangers With Candy," as well as her recent pseudo-sketch series "At Home With Amy Sedaris." Pasquesi has, of course, appeared in numerous other film and television projects over the years (including stints on "Lodge 49" and "Chicago Fire"). And if you've seem him in any of them, you know his presence is the very definition of "singular."