She-Hulk Episode 6 Shows No Mercy When Roasting Internet Trolls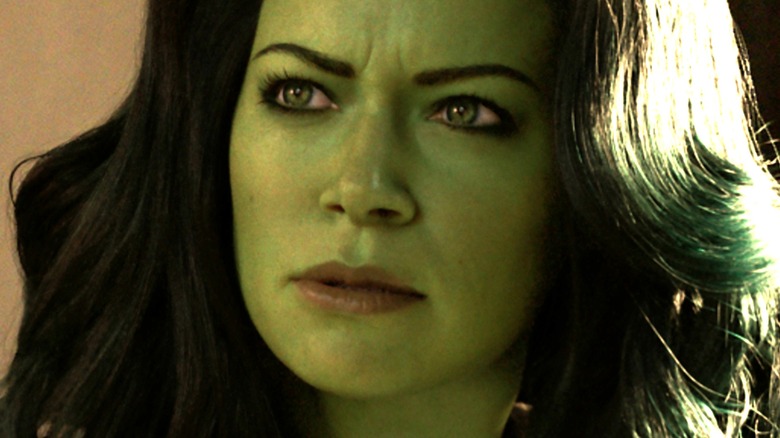 Marvel Studios/Disney+
You can't throw a rock on Twitter without hitting someone complaining about "She-Hulk: Attorney at Law." These complaints, though, are often of the trolling variety –and the sort that is (unfortunately) now expected for any female-led superhero show.
"She-Hulk episode 3 post credit scene is the worst scene out of every movies and shows I've ever watched," tweeted @SajidOneon hyperbolically, referring to the now infamous twerking scene with She-Hulk and Megan Thee Stallion. No, not even just the worst thing in Marvel movies, apparently, but the worst thing in all of television and film. Paul Tassi at Forbes showed back in August that the ratings at IMDb have consistently been review bombed, demonstrating that — with that one outlier being "WandaVision" — Marvel shows with male leads had relatively few 1-star reviews compared to female led shows, like "Ms. Marvel" and "She-Hulk."
The show's executive producer, Kat Coiro, told Digital Spy that she intentionally put references into the show anticipating the hate it would be getting online. "We always knew that having a female superhero who addresses all of these hot-button issues that we were gonna get a lot of hate from the internet, and it was scripted into the show, and it's why it doesn't really bother us — because it's to be expected," Cairo told Digital Spy. 
In Episode 6 of "She-Hulk," fans were treated to another inside nod to the anticipated trolls, and this one definitely hits its target.
There was a website mocking the trolls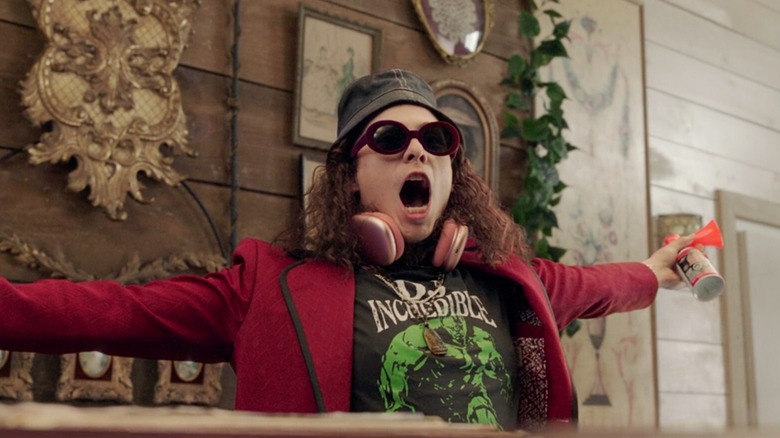 Marvel Studios/Disney+
In the new episode, Mallory (Renée Elise Goldsberry) and Nikki (Ginger Gonzaga) stumble upon a section of a website (one that looks suspiciously like Reddit) full of She-Hulk haters under the banner "Cancel She-Hulk," complete with memes and images of both She-Hulk and her counterpart Jennifer Walters (Tatiana Maslany) with their eyes crossed out. Nikki convinces the users to let her in by copying and pasting things men have said to her on the internet, accessing this treasure trove of hate. "Guilty of dressing like a man," reads one of the memes on the site that seems particularly hung up on outdated gender roles — demonstrating the types of comments that, indeed, the show typically gets online from these exact groups.
Sure enough, over on Twitter, certain people were already digging into the show just a few hours after the episode's launch. Needless to say, though, this criticism of a female-centered superhero show, which places the subject of female empowerment at the center of its narrative, isn't just unsurprising — it was fully anticipated, and viewers of "She-Hulk" should anticipate more such digs in upcoming episodes.