Annie Potts Attributes One Major Quality To Iain Armitage's Young Sheldon Success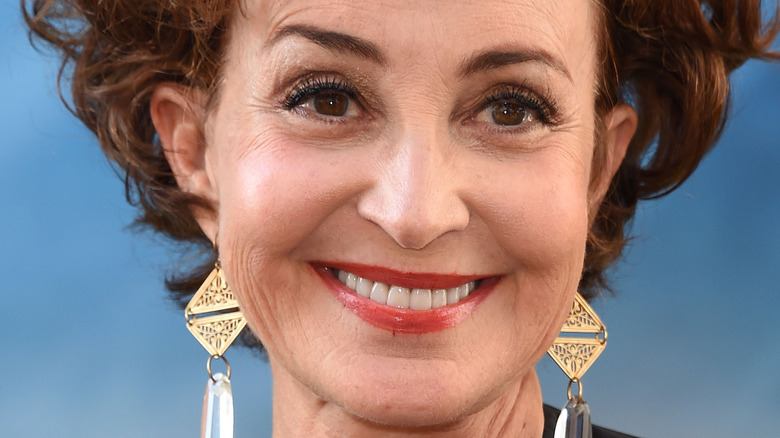 DFree/Shutterstock
"Young Sheldon" has somehow managed to be the rare sitcom spin-off that is just as successful as its predecessor. A prequel based on Jim Parsons' character from "The Big Bang Theory," "Young Sheldon" focuses on the titular character's formative years in high school and college as he navigates familial issues, societal isolation, and being a boy genius. The first season of the prequel series boasts a fresh rating of 76% on Rotten Tomatoes while the debut outing of "The Big Bang Theory" was rocky, sporting a rotten 59%.
What made "The Big Bang Theory" so special was Parsons' performance as the shy, commanding, but nevertheless endearing Sheldon Cooper. Parsons was a critical darling, nabbing four Emmy wins for his performance as the over-eager scientist. Playing a young Sheldon should be a tough act to follow, but Iain Armitage has taken on the role with grace. While speaking with The Toronto Star, Armitage opened up about how he has to craft his take on Cooper in a way that eventually leads into Parsons', saying "it's kind of like going through a maze that you know how to get to the end, but it all kind of looks the same, so you still have to navigate it even though you know what you're doing."
"Young Sheldon" has made Armitage a star and his co-actors, including Annie Potts, largely agree. Potts, who shares considerable screen time with the young star, has pointed out a specific reason why the "Young Sheldon" star is able to be so successful. 
Iain Armitage has a musical quality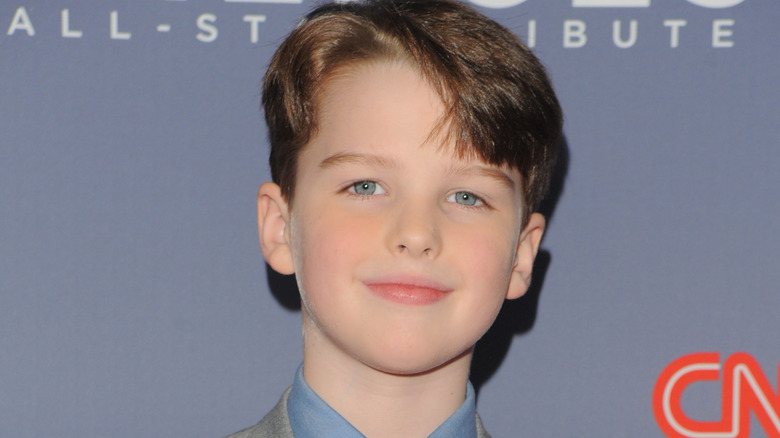 Ron Adar/Shutterstock
Speaking with Variety, Meemaw actress Annie Potts opened up about how Iain Armitage is able to flourish on screen as young Sheldon. "I think comedy's more musical. That's one reason Iain is so good at what he does — he's very musical," Potts said. That's an interesting detail for Potts to note as Armitage's career began thanks to the various YouTube reviews he did of various musicals and stage shows (via The New York Times). Following his successful reviews, Armitage quickly ended up in Hollywood. The Meemaw actress continued by pointing out the young actor's special method to get into the zone to channel his inner Sheldon Cooper. "When he practices his lines, he'll hear himself say it and change a note and hear himself say it again until it sounds right to him and everybody else." Potts went on to reveal that she employs a similar method to Armitage, though she writes her lines down, saying "something in the process of writing internalizes them for me."
Potts has been a veteran of the small and big screen since the '70s so it must be endearing for Armitage to receive praise from her. For his role as the young Sheldon Cooper, Armitage has been given consistent acclaim. The Hollywood Reporter's Daniel Fienberg applauded the young actor for adding levity to the otherwise snarky character of Sheldon, saying "Armitage is a cute kid doing a reasonable approximation of a Jim Parsons impression."