Jim Parsons Confirms What We Suspected About Young Sheldon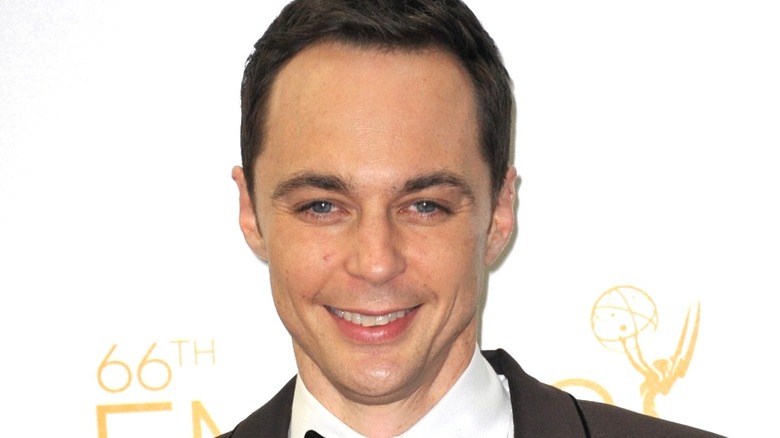 Featureflash Photo Agency/Shutterstock
Jim Parsons is best known for his character of Sheldon Cooper on the popular television show "The Big Bang Theory." Quirky and eccentric, Sheldon is a brilliant scientist who often dons a graphic T-shirt related to comic books and whose life is filled with nerdy pop culture references. His passions are shared by his friends Leonard (Johnny Galecki), Howard (Simon Helberg), and Raj (Kunal Nayyar). Balancing out this party is Penny (Kaley Cuoco), an aspiring actress and waitress who often pokes fun at Sheldon and his friends' idiosyncrasies.
"The Big Bang Theory" is a resounding success of a TV series, and it went on for 12 seasons and 280 episodes while also earning 78 awards over its run (via IMDb). Considering this, it was inevitable that "The Big Bang Theory" would get a spin-off. "Young Sheldon" is about Sheldon's childhood and explains how he developed many of his rituals, like the soothing "Soft Kitty" mantra. The kid version of Sheldon is played by Iain Armitage, but how exactly does Parsons feel about this new iteration and the young actor's attempt to channel his former character?
Parsons become emotional when he saw Armitage's Young Sheldon performance
In an interview with Entertainment Weekly, Jim Parsons was asked what it was like seeing Iain Armitage play a young Sheldon, to which Parsons said that he wasn't ready for how emotional it was going to be, adding, "Watching Iain bring this young version of this character to life that I've been working on for a decade of my own life, it was really moving. I felt such a sympathy for this little guy. It was kind of mind-blowing to see him brought to life through Iain."
Judging by these comments, it seems that Parsons is a wholehearted supporter of the prequel series to "The Big Bang Theory," as well as its young star. Despite how awkward and disconnected Sheldon Cooper is at any age, it appears that both Parsons and Armitage are more than up to the task of playing the character, with "Young Sheldon" currently sitting at a 79% audience score on Rotten Tomatoes. Hopefully, Armitage continues his fantastic interpretation of the character because he certainly has Parsons' blessing.