Paul Reiser Describes Working With Younger Actors In Stranger Things And The Boys - Exclusive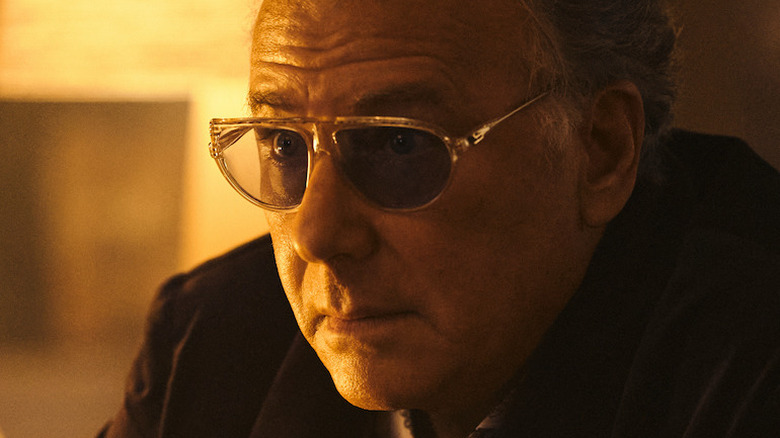 Prime Video
Paul Reiser has spent most of his adult life on our TV and movie screens, starring in everything from "Beverly Hills Cop" to "Aliens" and from "My Two Dads" to "Mad About You." That would be more than enough to secure his place in pop-culture history, but in just the last few years, he's added to his legacy by appearing in two of the most popular shows currently on TV: Netflix's supernatural smash hit "Stranger Things" and Prime Video's adored superhero send-up "The Boys." These diverse roles have not only brought him to the attention of an all-new audience but also demonstrated fresh aspects of his seemingly bottomless talent.
Reiser, who considers himself a standup comedian first and an actor second, never expected he'd be offered the opportunity to appear on these shows, admitting they're "not at all the kind of show that I would be cast in usually or even watch." Yet he seems to be having a blast taking them on, noting that "it was flattering and mind-blowing" to learn that the Duffer brothers wanted to cast him as Dr. Sam Owens starting in the 2nd season of "Stranger Things" and that "there's nothing you can do that would be unappreciated" in his role as The Legend in "The Boys."
Both shows also gave Reiser the opportunity to appear opposite a number of younger, up-and-coming actors. In a conversation with Looper, Paul Reiser shared his feelings about working with younger actors and why he doesn't feel like a legend.
Age is just a number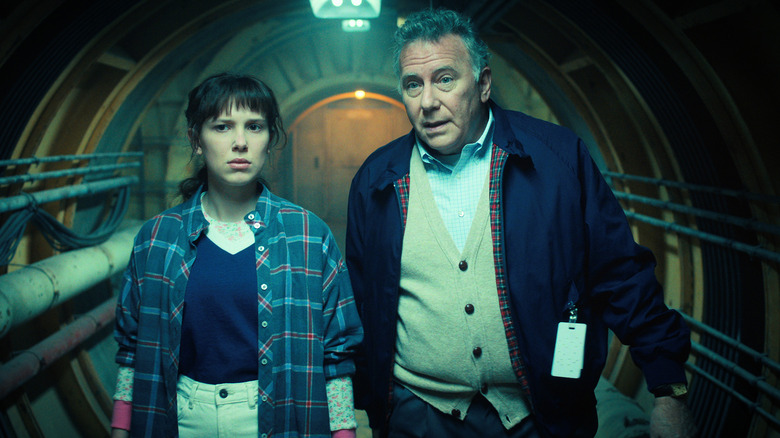 Netflix
Paul Reiser said that although his long experience in show business makes him a fount of wisdom, when working with the young casts of "Stranger Things" and "The Boys," he's "an elder statesman of nothing."
If anything, Reiser mostly comes across as surprised that anyone would see him that way — and according to him, he's not the only one. "A few months ago, there was an event here in LA commemorating the 40th anniversary of 'Diner.' It was released in '82 ..." Reiser shared. "The cast were invited and we all went out to dinner beforehand, and Kevin Bacon and Timmy Daly and Steve Guttenberg and we were reminiscing, and it didn't seem like 40 years.
"Someone [possibly Kevin Bacon] said, 'Have you noticed when we go on a set now, we're the oldest people?' I went, 'Yes. What is that?' Because we don't think of ourselves [that way]. I guess, in your 20s, you look at somebody in their 60s like, 'Oh, they've been around.'"
Reiser's recent experiences have shown him that even though he's often the oldest person on a set these days, he doesn't feel that way, and that's something anyone with his longevity in entertainment likely experiences. 
"You start realizing that the people that we looked up to, who were 60 when we were 20, they didn't feel like the old people either because nobody's born in their 60s. You start off younger and then you work it out year by year," Reiser observed. "It's always a surprise to realize how far you've come. Somebody will introduce me at a comedy show [with], 'Oh, he's a legendary guy.' What are you talking about? Legendary? Abraham Lincoln [is] legendary. I guess if you're not dead yet and they remember you, you're a legend.
The first three episodes of "Reboot," starring Paul Reiser, are available on Hulu, with new episodes available on Tuesdays. Reiser is also performing stand-up comedy in cities in the United States and Canada through mid-2023.