Why Jennifer Esposito Once Told Melissa McCarthy To Change Her Wardrobe On Samantha Who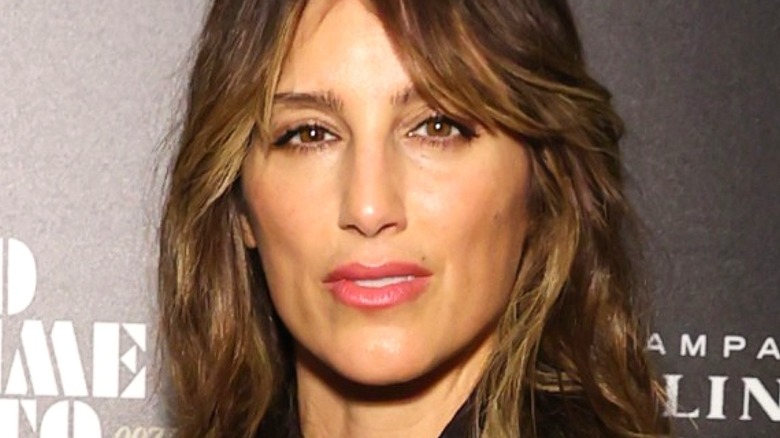 Cindy Ord/Getty
Jennifer Esposito has had a long and steady career in the entertainment industry. Like many budding actors, one of Esposito's first major roles saw her appearing on "Law & Order" in 1996. After popping up in the Oscar-winning "Crash," Esposito landed a lead role opposite Christina Applegate in "Samantha Who?" The ABC sitcom focused on Applegate's Samantha Newly, a prolific corporate executive whose life turns upside down after a hit-and-run accident. Suffering from amnesia, Samantha realizes that she has been horrible to those around her and seeks to change her attitude towards her loved ones, including her friend Andrea, played by Esposito. "Samantha Who?" received mostly positive reviews and sports a Fresh 77% rating on Rotten Tomatoes. Despite a promising debut, ratings began to dwindle, and the series was ultimately canceled during its sophomore slump (via The Hollywood Reporter).
While the series could have easily gone on for multiple seasons and tapped into the feel-good, self-improvement vibes of contemporary shows like "The Good Place," the comedy's cancellation allowed for Esposito to get a major stint on "Blue Bloods." In a way, "Samantha Who?" ending in its second season is responsible for Melissa McCarthy's meteoric rise in the early 2010s. After the Applegate series wrapped, McCarthy (who played Samantha's childhood friend on the show) landed a starring role in "Mike and Molly" and an Oscar-nominated breakout part in "Bridesmaids." While both characters clashed on screen, it turns out Esposito and McCarthy have a caring relationship with one another, and it all started with a wardrobe change.
Jennifer Esposito wanted Melissa McCarthy to feel comfortable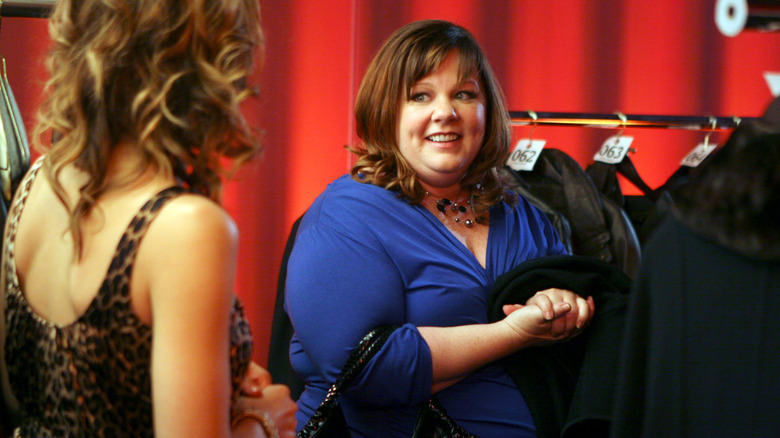 ABC
While discussing her career highlights with Entertainment Weekly, Jennifer Esposito opened up about how she once told "Samantha Who?" co-star Melissa McCarthy to change up her shoes. "She was pregnant when we filmed the pilot ... They had her in this outfit and she had these little socks, these little boots that were literally cutting off her circulation ... [I told her to] get them off," "The Boys" actor said.
"Samantha Who?" consistently paired up Esposito and McCarthy's characters together as Samantha's best friends, so it makes sense that they became friends off-screen. The ABC sitcom frequently played with how Esposito and McCarthy's characters were radically different, often giving Samantha differing advice. In a 2008 interview with Wood TV ahead of the show's release, Esposito detailed the chemistry she and McCarthy share on set. "Usually if I'm in a scene with Melissa, I will hear her giggle inappropriately," the actress revealed. "Or if we're in a scene and the camera's not on me, and she's doing it, I'm hysterical. So, we kind of think we're both funny. We don't know if anyone else does." 
Years later, Esposito revealed how McCarthy was concerned for her health when a tooth fell out while they were filming the series, further solidifying their friendship. "Melissa McCarthy says to me, 'Something is wrong, you are ill,'" Esposito said on "Oprah: Where Are They Now?" McCarthy's concern was warranted, as Esposito revealed that she was later diagnosed with Celiac disease.