The Real Reason Rosalind Was Recast For Fate: The Winx Saga Season 2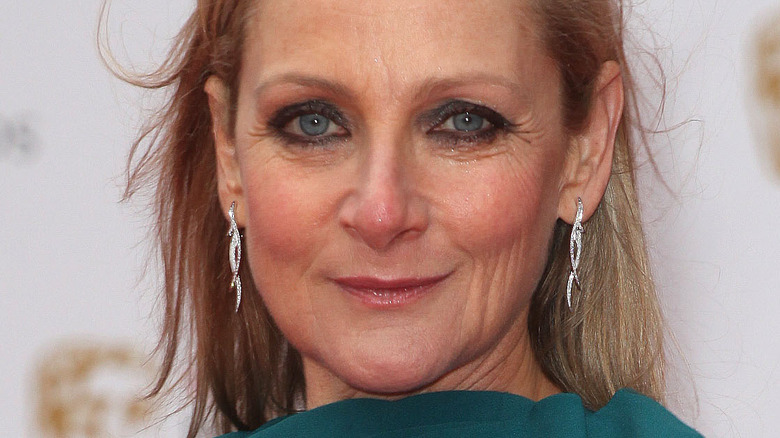 Featureflash Photo Agency/Shutterstock
Based on Iginio Straffi's "Winx Club," "Fate: The Winx Saga" premiered on January 22, 2021, introducing fans to an all-new take on the source material. The series focuses on Bloom (Abigail Cowen): a fairy with a murky past who travels to the Otherworld to attend the magic school Alfea. Once there, she soon builds up a friend group comprised of other fairies with various areas of expertise, but all is not well in the halls of Alfea. Dark forces conjure in the shadows, threatening her as well as those she's grown to care about.
As the younger members of the "Fate: The Winx Saga" cast attempt to uncover the secrets of Alfea while harnessing their extraordinary abilities, others pursue different goals. Case in point, Rosalind Hale, who spent the better part of Season 1 using Bloom for her powers and went on to kill her former pupil and then-headmistress of Alfea, Farah Dowling (Eve Best), to take control of the school. To portray her, the "Fate: The Winx Saga" team enlisted actress Lesley Sharp, who unexpectedly handed the role off to Miranda Richardson for Season 2.
So, why didn't Sharp return to the part of Rosalind for "Fate: The Winx Saga" Season 2? Here's what we know about her replacement with Richardson for the second batch of episodes.
Scheduling conflicts prevented Lesley Sharp's return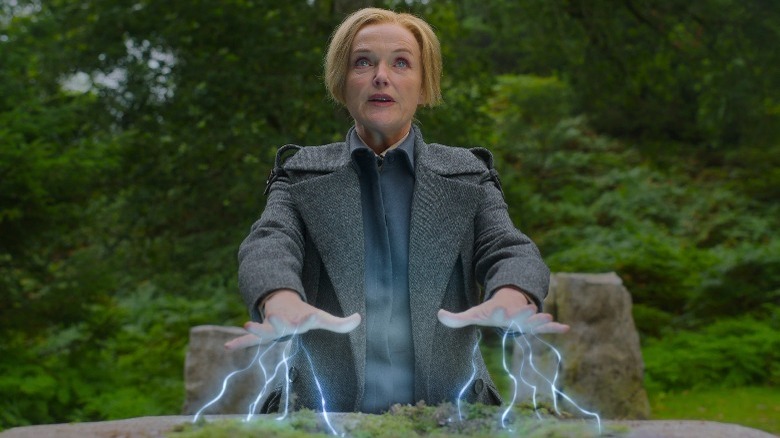 Netflix
Thankfully, there doesn't appear to be any drama or monetary disagreements that led to Lesley Sharp's exit from "Fate: The Winx Saga." According to Express, Netflix revealed that scheduling conflicts are to blame for her sudden departure. The other projects she's involved with made it impossible for her to carve out time for the Season 2 shooting schedule. Express mentions that with Rosalind featuring prominently in the second season, Sharp would've had her hands full. Therefore, she and the show parted ways, with Miranda Richardson stepping in to tell the next chapter of Rosalind's story.
Surprisingly, Rosalind isn't the only character who has been recast for Season 2. Alex Macqueen portrayed botanist and professor Ben Harvey during Season 1, but for Season 2, Daniel Betts took on the part. Unlike the Lesley Sharp-Miranda Richardson situation, however, a concrete reason for Macqueen's departure has yet to reach the public. Although, Express notes that Macqueen was filming "Downton Abbey: A New Era" at the same time as the "Fate: The Winx Saga" Season 2 shoot, so it's entirely likely that scheduling issues also prevented his return. Surely we'll get confirmation of the reason for his farewell sooner rather than later.
Recasts are nothing new in Hollywood, so it's not too surprising that "Fate: The Winx Saga" had to pull together some of its own. It stands to reason that Miranda Richardson and Daniel Betts gave the parts of Rosalind and Professor Harvey their all in hopes of doing right by Lesley Sharp and Alex Macqueen. Season 2 is currently streaming on Netflix.