The Last Jedi's Rotten Tomatoes Audience Score Is The Lowest Of Main Star Wars Films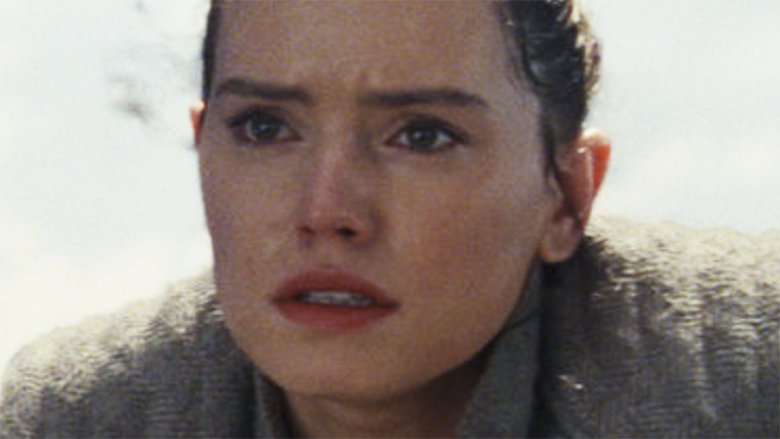 Audiences aren't sensing the Force in this one. 
On the morning writer-director Rian Johnson's Star Wars: The Last Jedi opened (Friday, December 15), the film sat at a 60 percent audience approval rating on Rotten Tomatoes, 33 percent below the film's Tomatometer score. As the day rolled on, that initial rating continued to plunge to a worrying 56 percent, where it sits as of Friday evening, based on scores submitted by 67,611 users. Alone, this drop is disappointing, but it carries an even bigger weight: it marks the lowest Rotten Tomatoes audience score out of the entire live-action Star Wars film franchise. 
The Last Jedi's audience rating is lower than two Star Wars installments largely considered to be the worst of the saga: It's one percent lower than the George Lucas-directed Attack of the Clones, which critics panned for its sloppy storytelling amidst its stunning special effects, and three percent lower than The Phantom Menace, poetically described as "cinematic junk food." Even the total box office flop that was this year's Justice League has a higher audience score than The Last Jedi: The superhero mash-up movie landed an 80 percent with fans. (Critics still gave it a lousy 40 percent, so it's all about perspective, really.) 
The latest entry in the Skywalker saga does, however, rank 18 percent higher than the audience score Star Wars: The Clone Wars received, but we aren't taking animated films into consideration. 
For closer comparison, The Last Jedi's audience score falls 32 percent below The Force Awakens', which sits at 88 percent based on 223,632 ratings with an average score of 4.3 out of 5. The 2015 J.J. Abrams-helmed pic has an overall approval rating of 93 percent, the same as The Last Jedi has (as of December 15).
It's interesting to see how viewers are responding to the eighth Star Wars film, and based on the hard numbers, it's evident that a majority of them completely disagree with the critical consensus that says The Last Jedi "honors the saga's rich legacy while adding some surprising twists–and delivering all the emotion-rich action fans could hope for."
The Last Jedi is still in its opening weekend, so the film has time to potentially turn its audience score around as more moviegoers head out to cinemas to see it. Here's to hoping, at least.