Who Plays New Psychiatrist Doctor Cuevas On Chicago Med?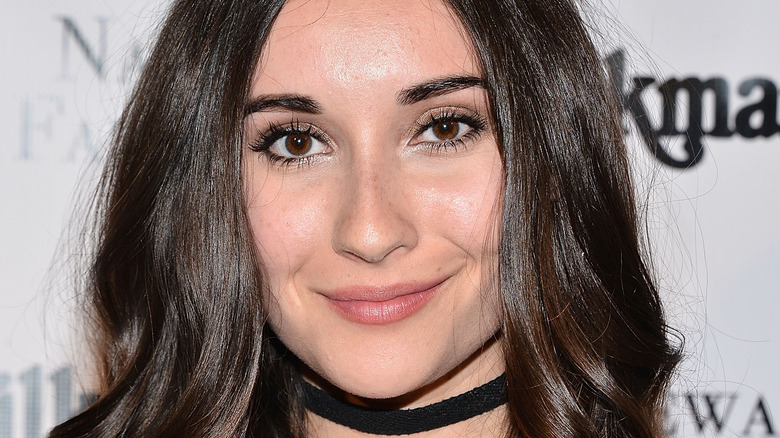 Araya Doheny/Getty Images
Chi-Hards tuning into the Season 8 premiere of NBC's hit drama "Chicago Med" will notice that Chief of Psychiatry Daniel Charles (Oliver Platt) is being shadowed by a shiny, new character, Dr. Nellie Cuevas. As Deadline reports, the new doc at the show's fictional Gaffney Chicago Medical Center is a psych fellow joining Dr. Charles on his rounds as he handles psychiatric patient care at the facility. 
As a newly arrived doctor in the hospital's psychiatry fellowship program, Dr. Cuevas primarily observes her senior colleague and learns by watching. But Dr. Charles also allows her to voice her opinions on the cases they encounter. He does this both as a test of her knowledge and training and as a way of illustrating where that knowledge needs to be enhanced now that she's in the field confronting actual psychiatric issues involving real human beings with often-complicated emotional needs and reactions.
In fact, as the episode proceeds, it becomes clear that Dr. Cuevas does indeed have some lessons to learn vis a vis patient interactions. One case, in particular, sees Dr. Charles points out that when dealing with a patient under the age of consent, a doctor needs to be especially sensitive to the people who will determine the child's care: the parents. So, just who is the actress who portrays the young, new psychiatrist on "Chicago Med"?
Lilah Richcreek Estrada plays the new psych doc on Chicago Med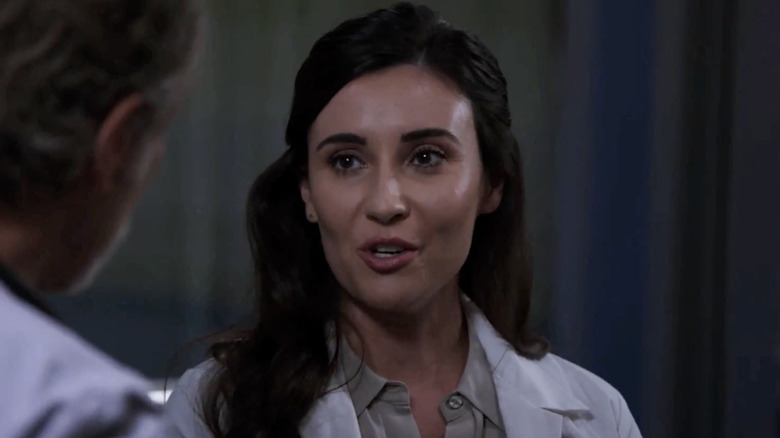 NBC
Veteran Lilah Richcreek Estrada makes her "Chicago Med" debut in the Season 8 opener, "How Do You Begin to Count the Losses," and she might look familiar to some viewers. As it turns out, Estrada has been acting professionally since appearing in several film shorts in 2009, followed by her first TV role in the 2012 "Criminal Minds" episode "A Family Affair." Estrada subsequently went on to land more minor roles in a wide range of other productions over the next few years, including the part of Kacee in "2 Broke Girls," a stint as Icarus on the TV Movie "Hunt for the Labyrinth Killer," and parts on "Two and a Half Men," the TV movie "Garden Apartments" and "Cougar Town"(per IMDb).
Several other small-screen appearances would follow in quick succession as Estrada landed roles in the TV movies "Work Mom," "A Bronx Life," and "The Great Indoors." Then, in 2020 the actress would take on a more substantial role as Julie in the "Alley's Toast" episode of "Dave," followed by playing Wendy in ABC's sort-of-reboot of "The Wonder Years" in 2022. So, while Estrada's future as new cast member Dr. Nellie Cuevas on "Chicago Med" is an unknown at this point in the series, what is known is her lengthy acting career in everything from under-the-radar short films to episodic network TV hits.