Whatever Happened To Paparazzi Proposals After Shark Tank?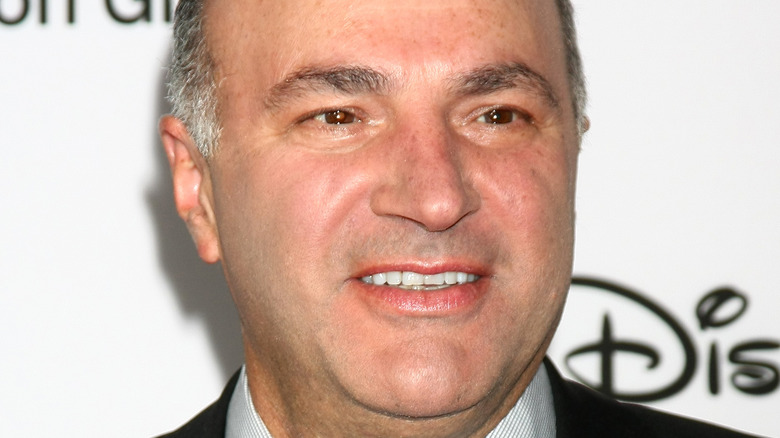 Kathy Hutchins/Shutterstock
Plenty of different industries and hobbies have been represented in the hallowed halls of "Shark Tank," whether it's fashion, exercise, or the lucrative world of ugly Christmas sweaters brought forward by Tipsy Elves. One such business is photography, the engine behind pitches like Local Lens and Mirmir. In 2013, James Ambler entered the "Shark Tank" studio with a telephoto lens and a dream: for the fastidious Sharks to invest in his company Paparazzi Proposals.
Ambler joined Season 5, Episode 8 in 2013 in the hopes of securing a deal for his concierge engagement service that professionally — and discretely — captures couples' proposals. The entrepreneur's request for $250,000 in exchange for a 20% stake in Paparazzi Proposals incited a rousing debate among the Sharks, some of whom immediately bowed out. Lori Greiner offered $250,000 for 50% of the company, and Kevin O'Leary sweetened the pot with a joint investment of $50,000 for 33% of the company, plus a loan of $200,000. Robert Herjavec countered with his own deal of $100,000 for 33%, which an overwhelmed Ambler failed to secure.
Ultimately, the business owner went with Lori and Kevin's offer, with the share in equity haggled down to 30%, much to the befuddlement of the other Sharks. Here's how Paparazzi Proposals has fared since its appearance on "Shark Tank."
Paparazzi Proposals dodged the deal and has continued to flourish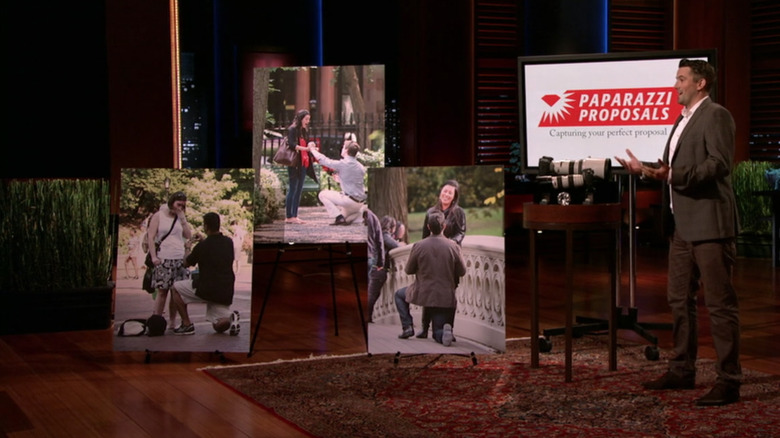 ABC
With Sharks shouting over one another and multiple deals on the table, Paparazzi Proposals incited one of the more chaotic "Shark Tank" debates, and even after securing a deal, Ambler looked dubious. It's not entirely unsurprising, then, that the former paparazzo backed out of the deal after the cameras stopped rolling. However, Ambler did seem to heed Lori's advice that he could grow the business on his own. Since founding his company in 2011, and appearing on "Shark Tank" in 2013, Ambler has done exactly that; Paparazzi Proposals has grown from a New York City-based company to existing in nearly 40 cities, including Paris. They also boast the ability to supply clients with photographers within 24 hours.
At the time of the "Shark Tank" episodes, Paparazzi Proposals had grossed just under $100,000 in two years. Per Shark Tank Blog, the company has now generated over $13 million. Rather than functioning solely as a photography service, Paparazzi Proposals operates as a boutique engagement concierge, providing clients with consultations and packages starting at $495. For $1,425, clients can book a Statue of Liberty cruise around New York Harbor. Helicopter tours, gondola rides, and wine tastings are also available.
For his efforts, Ambler's company has been featured on CBS Sunday Morning, The Today Show, and PIX11 Morning News. Sometimes a "Shark Tank" boost is better than any deal at all.