Rachel Zegler Makes It Clear Where She Stands On The Little Mermaid Criticism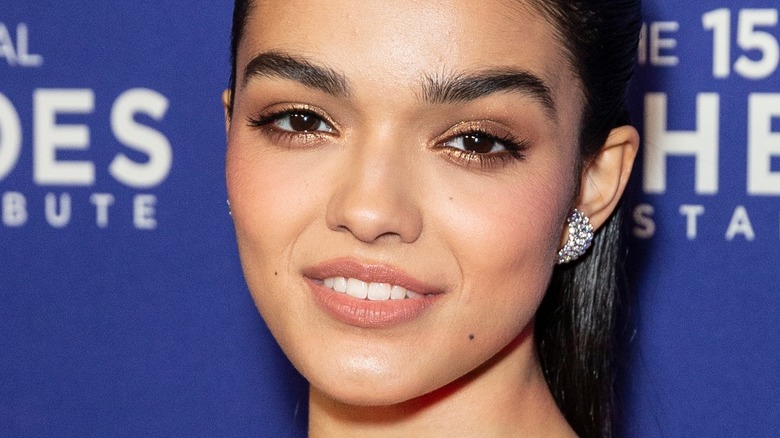 lev radin/Shutterstock
It was once said in the original animated "The Little Mermaid" that life is better under the sea, and that is probably because they don't have access to online comments. Based on the 1837 fairy tale from Hans Christian Anderson, the 1989 film took some serious liberties with the story because of incredibly brutal and bloody aspects, like the fact that the mermaid slices her tongue out with a knife, and that if she wants to live and return to the sea, that she would need to slaughter her beloved prince and anoint her feet in his blood. Chances are, that wouldn't have made for a very good song, even if it was sung by a Jamaican-accented crab.
Unfortunately, the latest trailer for Disney's latest live-action remake of "The Little Mermaid" has created quite a stir among some people, mainly because they don't care about the casting decision regarding Halle Bailey, who is African-American. The vitriol surrounding "The Little Mermaid" is actually a sad and desperate reoccurring trend that has seen several other properties endure verbal assault by a minority group with far too much free time on their hands. This is particularly distinct in the case of the aforementioned movie, mainly because the film isn't even out yet, and all of these opinions are being formed around a short trailer. Several people have come to the defense of this new "The Little Mermaid," most notably the original voice of Ariel, but it seems as if another actor from an upcoming live-action Disney remake is also 100% behind the casting decision.
The actor set to appear in the Snow White remake has no tolerance for hypocrisy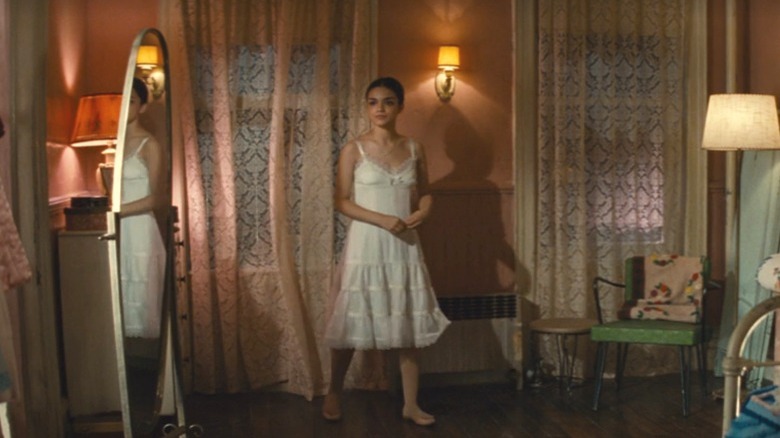 20th Century Studios
According to IMDb, Rachel Zegler made her proverbial mark on cinema with her appearance in Steven Spielberg's "West Side Story," where she plays the main role of Maria. She went on to win four awards for this endeavor, with one of them being the Golden Globe Award for Best Performance by an Actress in a Motion Picture (comedy or musical), which was the first time someone of Colombian descent had ever earned the award, while also being the youngest person ever to receive it. Coincidentally, Zegler is set to appear as Snow White in the live-action remake, which puts her in the same position as Halle Bailey in "The Little Mermaid" because they are both women of color in a role based on an old European fairy tale.
Responding to a tweet from @LiamWeb97294743 that said, "Hey @disney, I actually think that @rachelzegler is a good choice for the role of Snow White because she looks just like her. But @HalleBailey is #NotMyAriel. She can be the Little Mermaid on Broadway if she wishes, but not in a movie," Zegler wasted no time letting her thoughts be known. She replied, "if you don't support my girl halle, who is the perfect ariel, you don't support any of us." This response is perfect because it points out the absurdity in the original poster's comment and highlighting the cognitive dissonance surrounding the casting decisions of fictional characters. If one is to complain about the actor playing the Little Mermaid being African-American, then one must also take issue with Snow White being Colombian. One thing is for certain, though — nobody likes a hypocrite.