The Latest Mob Psycho 100 News Doesn't Bode Well For Season 3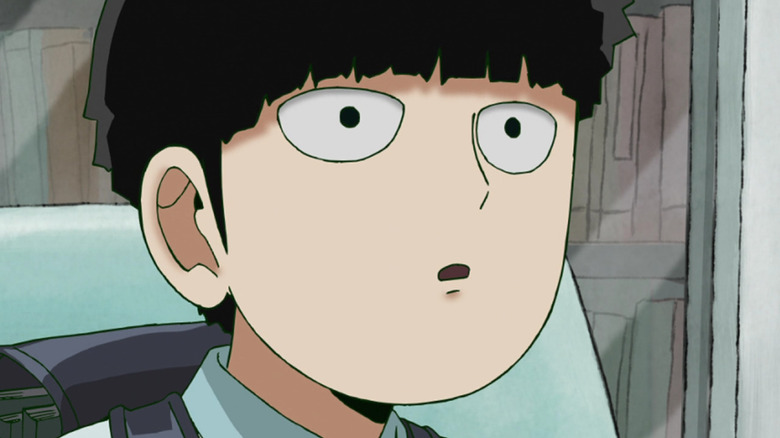 Bones/Crunchyroll
When it comes to anime series, few have the same special flavor that makes "Mob Psycho 100" such a hit. Based on the manga of the same name by the mysterious One, who also created "One-Punch Man," the show mixes bizarre characters, wild animated action, and some genuinely goofy humor together into a unique recipe that has kept fans coming back for more since 2016.
"Mob Psycho 100" follows young teenager Shigeo Kageyama, a.k.a. Mob, as he comes to grips with his burgeoning psychic powers. Along the way, he gets help from another "psychic," Reigen Arataka, who is actually a con artist just pretending to have powers so that he can bilk superstitious clients out of their money.
With this absurd premise and the lovable characters of "Mob Psycho 100," the series has become extremely popular (via Parrot Analytics). However, fans who are eagerly awaiting the upcoming 3rd and final season of the series might be in for some disappointing news.
The English voice actor for Mob likely won't be returning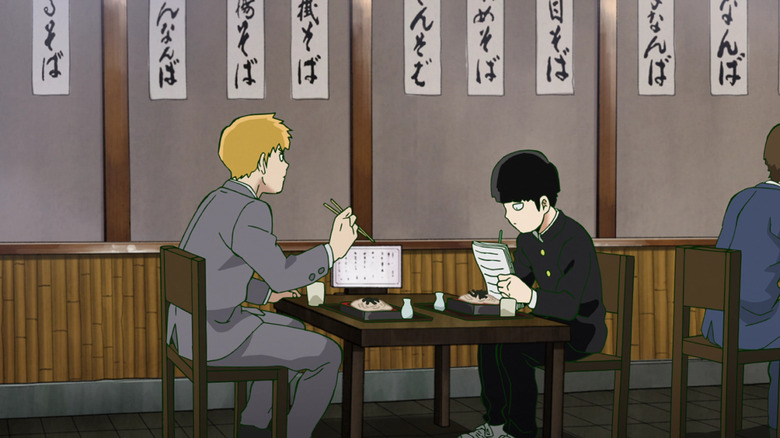 Bones/Crunchyroll
Kyle McCarley, who has provided the English voice of Mob across the first 2 seasons of "Mob Psycho 100," has released a video stating that there's a very good chance he will not be returning to voice the character for the final season of the series. Though the situation appears to be somewhat complex, McCarley explained that anime streaming service Crunchyroll, who is producing the 3rd season of the show, has refused to negotiate a union contract.
"I'm making this video because it's looking very, very likely that I will not be reprising my role as Mob," McCarley said. Though the actor was reticent to speak about whether any other actors would be recast, he did seem fairly certain that he wouldn't be back for Season 3 of "Mob Psycho 100." "Unless things change, you're going to be hearing at least one unfamiliar voice on Mob Psycho 100 Season 3," McCarley concluded.
Kotaku has since received an email from Crunchyroll confirming that some roles would be recast for the English version of the 3rd season of "Mob Psycho 100." This is no doubt extremely disappointing news for fans of the series as Mob's plucky voice and demeanor are very central to the charm of the show. However, McCarley should be commended for passing up what sounds like a pretty hefty payday to reprise the role because it didn't jive with his moral compass.