The Abbott Elementary Actress You Likely Forgot Played A Crucial Role In The Parent Trap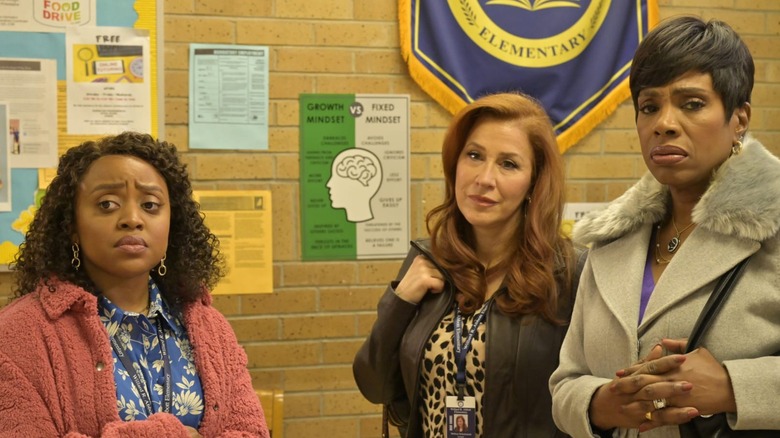 ABC/Prashant Gupta
The meteoric rise of "Abbott Elementary" has been nothing short of extraordinary. The ABC comedy recently won three Emmys, including one for creator and star Quinta Brunson for outstanding writing of a comedy series and best supporting actress for Sheryl Lee Ralph (via IMDb). "Abbott Elementary" has been credited with reviving the network sitcom. Still, it has also been a shining moment for its stars, many of whom have done exciting work or had long and storied careers but have flown under the radar until now.
Brunson and Janelle James are certainly among this group, considering their history of comedy work. Brunson acted on shows like "A Black Lady Sketch Show" while also writing for several comedies, while James was listed on Variety's 10 Comics to Watch for her acting, writing, and stand-up work. Meanwhile, Ralph, now an Emmy winner and a previous Tony nominee, has been working consistently on stage and screen since the late 1970s. She's been seen in notable movies and TV shows like "Sister Act 2," "To Sleep with Anger," and "Moesha."
Yet, one actress on "Abbott Elementary" likely had several viewers recognizing her from a prominent '90s remake of an old classic. "The Parent Trap," one of Dennis Quaid's best movies and also starring Lindsay Lohan, left an indelible impression on many, even those who grew up with the Hayley Mills original. And one actress who plays a favorite character in the film is a scene stealer in "Abbott Elementary."
Lisa Ann Walter plays both Chessy in The Parent Trap and Melissa in Abbott Elementary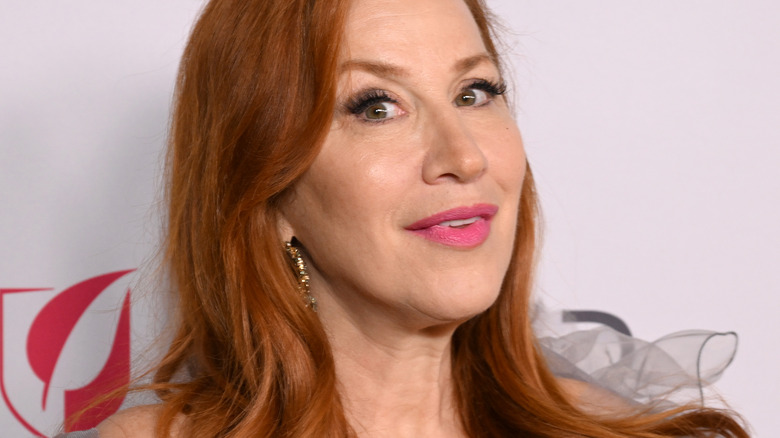 Michael Kovac/Getty Images
Before she was the feisty and loyal Melissa Schemmenti in "Abbott Elementary," Lisa Ann Walter played another outspoken character who similarly endeared herself to audiences in "The Parent Trap." She played Chessy, Nick Parker's (Dennis Quaid) housekeeper (via IMDb), who quickly catches on to the fact that something is not right when he brings his daughter back home to their Napa Valley estate after summer camp. Since she has worked for Nick Parker since twins Annie and Hallie (Lindsay Lohan) were born, and had a hand in raising Hallie, she immediately catches on to the fact that Hallie is not who she seems to be.
With her deadpan humor and no-nonsense ways, Chessy has long been a favorite character for several who grew up with the remake. By the film's end, she even becomes engaged to the butler of Elizabeth James (Natasha Richardson), Nick's ex-wife whom he remarries.
Walter humorously remarked on The Kelly Clarkson Show that the child actors on "Abbott Elementary" even confuse her with her character from "The Parent Trap." "They recognize me from 'The Parent Trap,' so they think I'm that character," she told Clarkson. She elaborated on how amused Quinta Brunson is by this. "That is an entire baby that just recognized you from a movie that is 28 years old," she quoted Brunson.
These two roles seem to echo Walter's protectiveness toward children in real life. "It's hard for me not to parent the kids," she said.