Movies You Need To See In A Theater To Fully Experience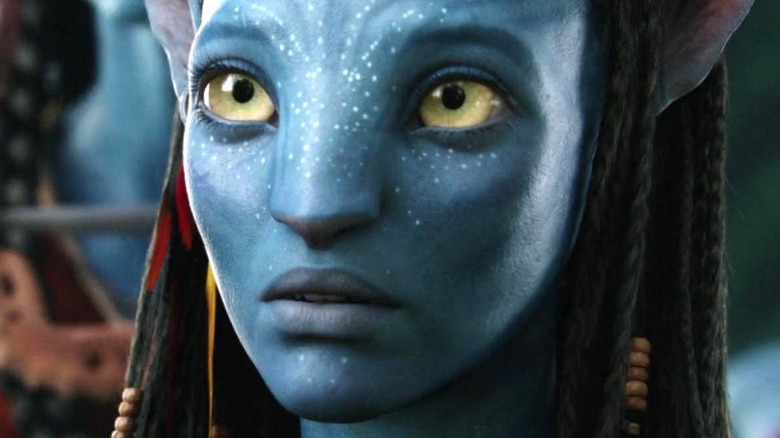 Warner Bros.
These days, there are so many high-quality films — both brand new and older classics — available on demand and via streaming services that it can be hard to find a reason to leave our houses and make our way to a movie theater. After several years of the coronavirus pandemic, where almost every movie that came out — from Pixar's "Soul" to "Bill & Ted Face the Music" to "Wonder Woman 1984" — premiered in a format we could access from our couches, it's even harder to imagine what the cinematic experience can offer that we can't get in our own homes.
Yet there's something magical about seeing a movie on the big screen. When the movie you're watching immerses you in breathtaking visuals, perfectly designed sound, and a compelling story, there's nothing quite like watching a film unfold in a theater, away from the distractions that inevitably pop up while watching at home. Here are 20 movies that you need to see in theaters to fully experience, including many from the past several years that prove that the big-screen experience is far from a thing of the past.
The Batman
Warner Bros
Superhero films come out with reliable regularity, and given their whiz-bang action and colorful characters, they're almost always worth checking out in a theater. However, "The Batman" set itself apart with its dark and gritty setting and moody tone. Granted, many Gotham-set stories, including Christopher Nolan's "Dark Knight" trilogy, take a gloomy approach to the haunted hero, who's constantly bedeviled by the city's unending succession of villains, but "The Batman" captures that hero, played by Robert Pattinson, in his brooding early days.
This Batman isn't yet a symbol of hope and is content to exploit the fear of the city's villains just as the villains exploit the fear of the city's citizens. The movie emphasizes the character's cynicism as well as the dark heart of the city he's vowed to protect by leaning into an almost black-and-white visual style. This shadowy superhero noir look is especially potent in a theater where the film's meditative style can fully envelop viewers.
Everything Everywhere All at Once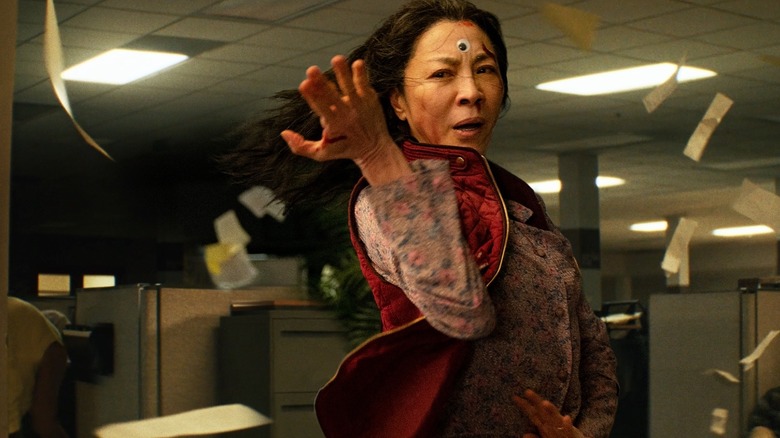 A24
Many films have explored the concept of the multiverse, but few have done it with as much panache as "Everything Everywhere All at Once." The film's basic outline is mundane enough: Evelyn Wang (Michelle Yeoh) just wants to finish her taxes and get a pesky auditor (Jamie Lee Curtis) off her back. However, when a version of her husband Waymond (Ke Huy Quan) shows up claiming to be from alternate universe, Evelyn finds herself responsible for nothing less than saving the world. 
The movie jumps between moments of quiet contemplation and visual and auditory anarchy, making for a thrilling watch. Seeing "Everything Everywhere" on the big screen enables viewers to take in all the details, from the bizarre universe where everyone has hot dogs for fingers to Waymond's love of googly eyes to villain Jobu Tupaki's (Stephanie Hsu) wild costumes. Ultimately, the movie's mayhem makes its themes — which include the immigrant experience, prejudice, and especially a mother's love for her daughter — resonate even more deeply.
Gravity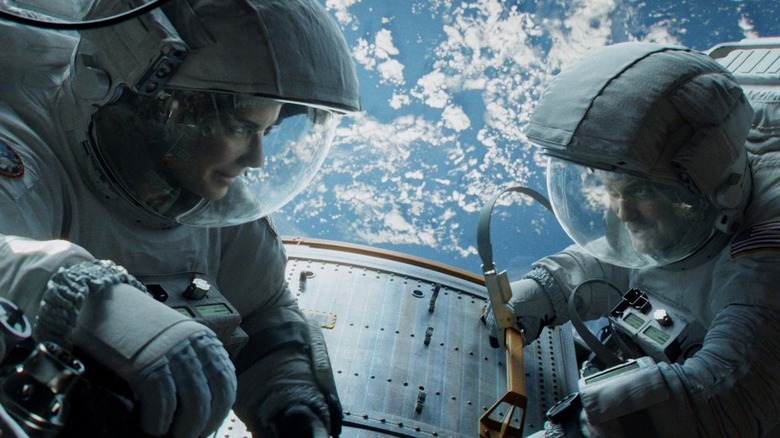 Warner Bros.
Many movies have been set in space, but co-writer and director Alfonso Cuarón's "Gravity" is the rare space film that takes place almost entirely outside a spaceship. The movie centers on George Clooney and Sandra Bullock's astronauts, who are forced to make their way through the cosmos with just their suits for protection after a disaster strikes that leaves the rest of their crew dead and their shuttle damaged beyond repair.
The movie's opening sequence will leave you breathless, with its expansive shots of Clooney and Bullock floating in space as Earth hovers in the background. The cinematography makes viewers feel like they're suspended with the characters, so when catastrophe happens, the audience will already be entirely absorbed in the story — that is, if they're watching on a big enough screen to experience the full magnitude of the film. This is an example of a movie that benefits from being watched on the biggest screen possible.
Nope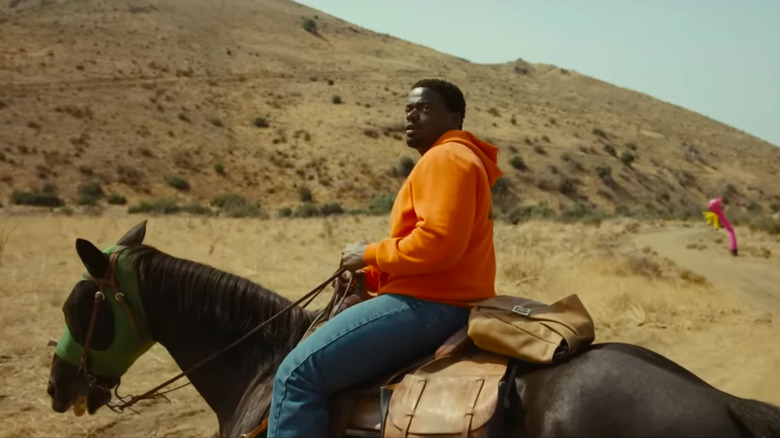 Universal Pictures
Jordan Peele is one of the most exciting directors to emerge in the last few years, and his third film, "Nope," is Peele at his cinematic best. While his previous films, "Get Out" and "Us," were both triumphs in their own right, with "Nope," Peele has achieved an almost epic quality. An alien movie that includes horror, sci-fi, and even family dramedy elements, "Nope" is strange, suspenseful, and ambiguous enough to support numerous interpretations.
Plus, the movie makes full use of its expansive desert setting both in its cinematography and its sound design, which only serves to add to the grandeur and terror of the premise. The stunning combination of natural landscape and visual effects will have you leaning in to try to figure out exactly what it is you're seeing. There's no better way to do that than watching the film in a theater, where the full emotional weight of the story can be experienced in all its heart-pounding glory.
Mad Max: Fury Road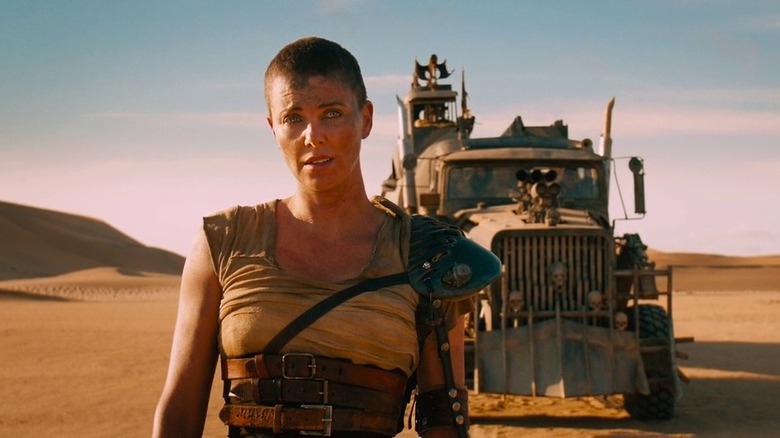 Warner Bros
With its dusty wasteland setting and expansive vistas, "Mad Max: Fury Road" is something to behold. A more-or-less nonstop car chase through the desert, the movie is a joyride that also includes plenty of food for thought, even if that thought revolves around how awesome it would be to have your own band provide a soundtrack to your life like the movie's bad guy Immortan Joe (Hugh Keays-Byrne) does.
Co-writer and director George Miller returns to the world of "Mad Max" with such confidence and style that "Fury Road" is easy to fall for. Yet, while the movie is brimming with spectacle, Miller never skimps on character moments, especially when it comes to the moving, nuanced performance by Charlize Theron as Imperator Furiosa. Some of the movie's bigger swings can seem hokey on a small screen, but in a theater, "Fury Road" is a giddy, gorgeous treat.
The Green Knight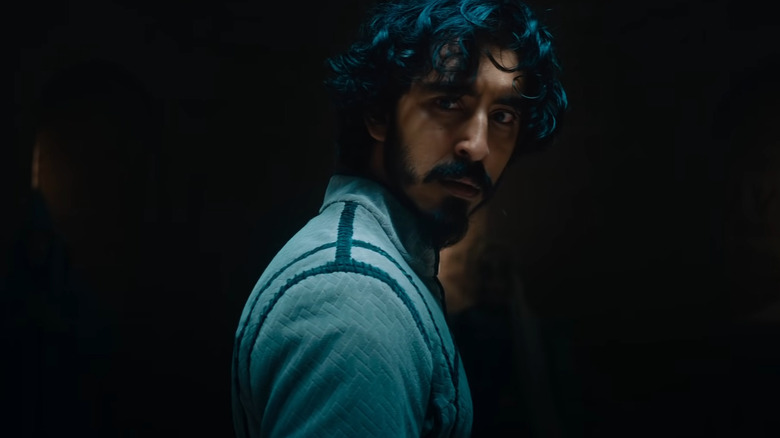 A24
"The Green Knight" adapts the classic medieval poem into a fable full of magic and mystery. The poem included plenty of that, sure, but the movie, which was written and directed by David Lowery, makes some key changes that ensure it's even more strange and surreal, all while keeping the story rooted in the perspective of the often bemused Gawain (Dev Patel).
When we meet him, Gawain hasn't made much of his life despite his noble birth, so when the Green Knight (Ralph Ineson) arrives during a Christmas Eve feast and proposes a game in which any knight who lands a blow to him will allow him to return the blow in kind the following Christmas, Gawain volunteers. Gawain's subsequent quest to seek out the Green Knight becomes a journey of self-discovery that includes thieves, giants, talking foxes, and more. The movie is an epic tale that's best appreciated in a theater where viewers won't be distracted from the enchanting spell it casts.
Avatar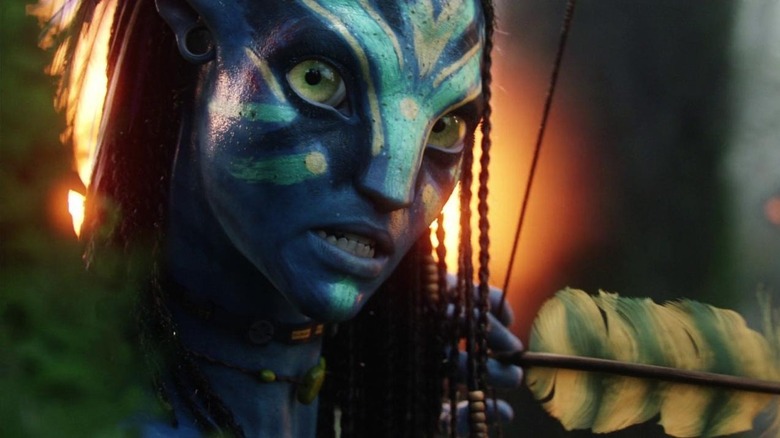 20th Century Fox
James Cameron's "Avatar" made a huge splash when it was first released in 2009, becoming the highest-grossing film of all time and winning several Academy Awards. Yet, in the years that followed, "Avatar" was rarely part of the cultural conversation. That may be because it's hard for viewers to connect with the film when it's not shown on a big screen. Cameron is an accomplished craftsman who created an imaginative world with "Avatar," yet the movie is more successful as a sumptuous visual experience than as a story.
On a big screen, especially in 3D and IMAX, "Avatar" is an impressive technical and artistic feat, allowing it to overcome its thin characters and clumsy plotting. The movie isn't as magnetic on TVs and smaller screens, which makes the story's flaws far more obvious. But as the film has a habit of getting re-released, more and more people are getting to see the film the way it was meant to be seen.
Tenet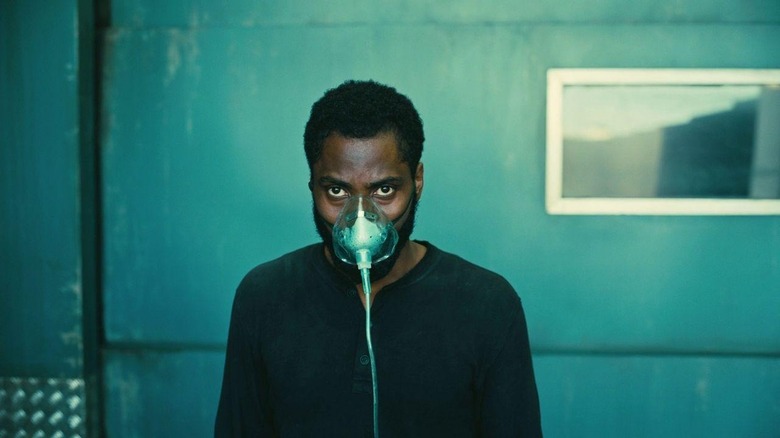 Warner Bros.
"Tenet" was the first true Hollywood tentpole to be released exclusively in theaters during the COVID-19 pandemic, and it's easy to understand why. Writer and director Christopher Nolan is the grandmaster of cinematic experiences that combine visceral action with heady ideas. In fact, most of his films — including spectacles like "Interstellar," "Inception," and "Dunkirk" — are best seen on a big screen.
"Tenet" continues the tradition with a time-hopping story featuring dazzling visual effects that will keep viewers' eyes glued to the screen. However, even more than some of Nolan's other films, "Tenet" has a dense plot that isn't always easy to follow. On the small screen, that can take away from the movie as a whole, but in a theater with perfectly calibrated picture and sound, the story moves along at a steady enough clip that viewers will be too mesmerized by the eye-popping production to become preoccupied by the mind-scrambling plot.
Pan's Labyrinth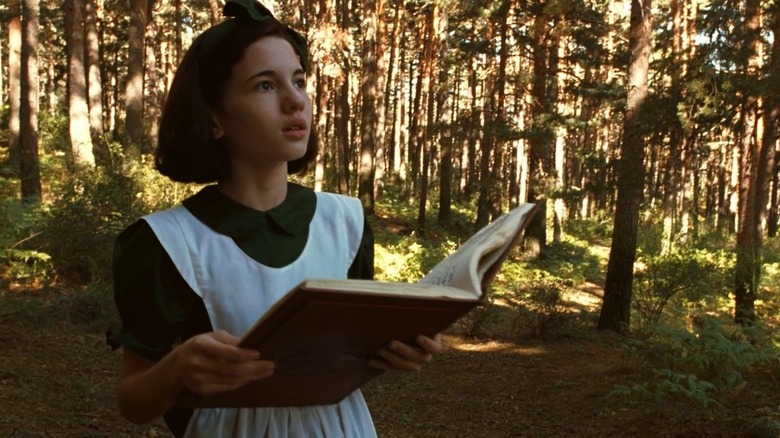 Warner Bros.
There may be no director working today who's more capable of combining the fantastical and the mundane than Guillermo del Toro, and while he's demonstrated this in several films — most notably his Oscar-winning opus "The Shape of Water" — "Pan's Labyrinth's" combination of gritty realism and dark fairy tale make it the perfect big-screen creation. The story centers on 10-year-old Ofelia (Ivana Baquero), whose pregnant mother (Ariadna Gil) has recently married a sadistic army officer (Sergi Lopez) in 1940s Spain. To deal with her harsh new reality, the creative Ofelia fantasizes about a quest to complete three tasks in order to ascend to the throne of the underworld.
The film is full of monsters both real and imaginary, making the story truly entrancing. However, the film's dark, enchanting elements and its constant transitions from Ofelia's brutal life to her often terrifying but always magical fantasy realm are most impactful in a theater.
The Gray Man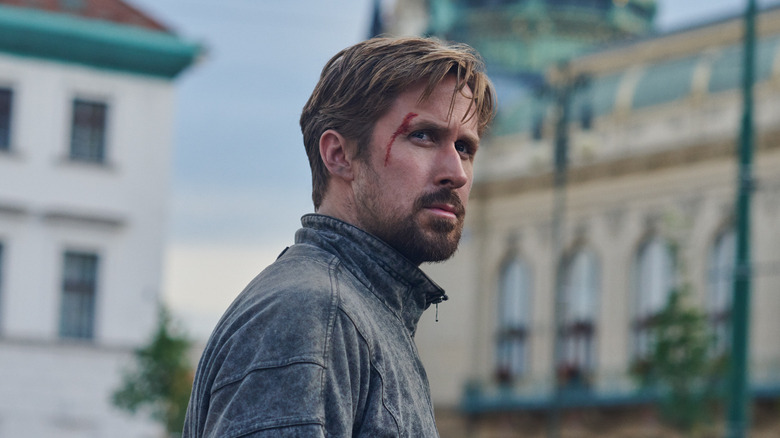 Stanislav Honzik/Netflix
It's a shame Netflix didn't give this film from directors Anthony and Joe Russo a longer theatrical run. "The Gray Man" spent just a week in theaters before it arrived on the streamer, and as a result, that's the way a majority of viewers saw it. While the choice is understandable — after all, who wants to pay for a movie in a theater that they can watch for free at home? — "The Gray Man" is the kind of kinetic stunt spectacular that's made for theaters.
The movie tells a globe-trotting story filled with visual flair and winning performances by actors like Ryan Gosling, Chris Evans, and Ana de Armas, but it's really the action that's the star of the show. In fact, the Russos noted that while their Marvel Cinematic Universe films usually included about four action sequences, "The Gray Man" includes nine. That action is huge, varied, and unbelievably thrilling — and can't be fully appreciated unless it's seen on the big screen.
The Lord of the Rings trilogy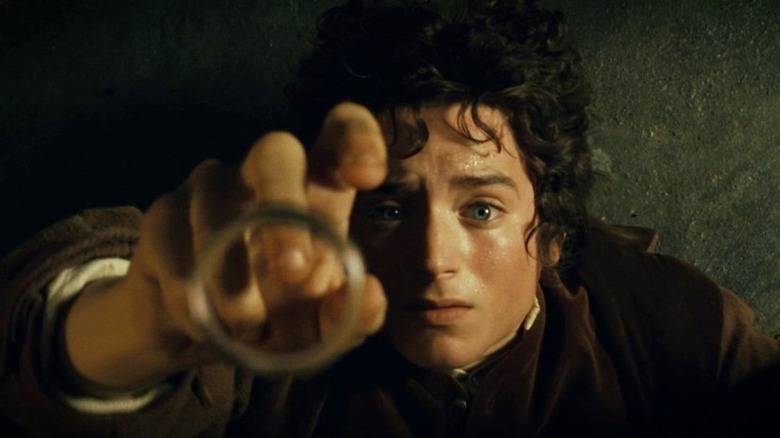 New Line Cinema
J.R.R. Tolkien's "Lord of the Rings" novels had always been popular, but bringing the stories to life in live action seemed impossible until visual effects were invented that could support the creation of an entire world of orcs, elves, dwarves, wizards, and, of course, hobbits. With the ambitious project, director and co-writer Peter Jackson ended up creating three films that capture the spirit of Tolkien while also exploiting everything that makes the big-screen experience so dazzling.
Jackson's Middle-earth is a captivating place, and while it sees many expansive battles full of strange creatures and grueling action, it also contains remarkable beauty and terrifying evil. The combination makes for an immersive theatrical experience that keeps viewers riveted and demonstrates the power of fantasy stories. While the trilogy is still exciting on smaller screens, in theaters, the clash of swords, the shouts of soldiers, and the actions of each of the characters come to especially vivid life.
Top Gun: Maverick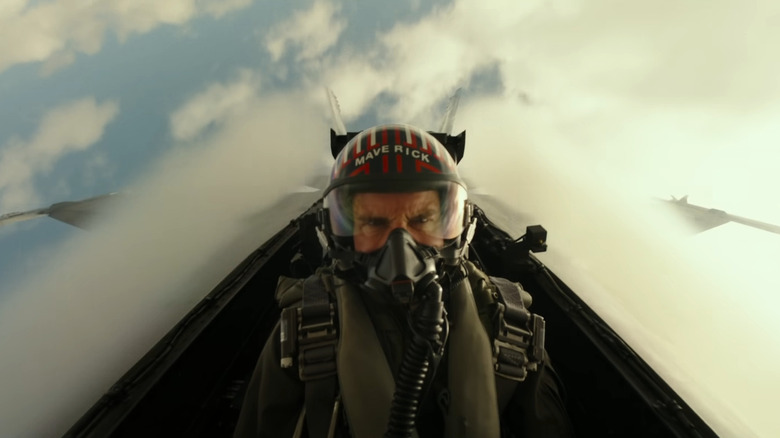 Paramount Pictures
Viewers rode into the danger zone with Tom Cruise for the first time over three decades ago. After so many years, it seemed impossible that a sequel to "Top Gun" could spark viewer interest. Yet "Top Gun: Maverick" was a critically and commercially adored hit, showing once again the power of Cruise and our collective need for speed. One of the reasons the movie became a box office behemoth is that it must be experienced in a theater for maximum enjoyment.
That's because the best part of the film is its depiction of elite naval pilots flying planes on impossible missions at unfathomable speeds. In a theater, these scenes aren't just highly entertaining. They're absorbing, nail-biting spectacles, even though viewers pretty much know what's going to happen — no matter how high the stakes, no one's killing off Tom Cruise! "Top Gun: Maverick" is an adrenaline rush that was made for the big screen.
Life of Pi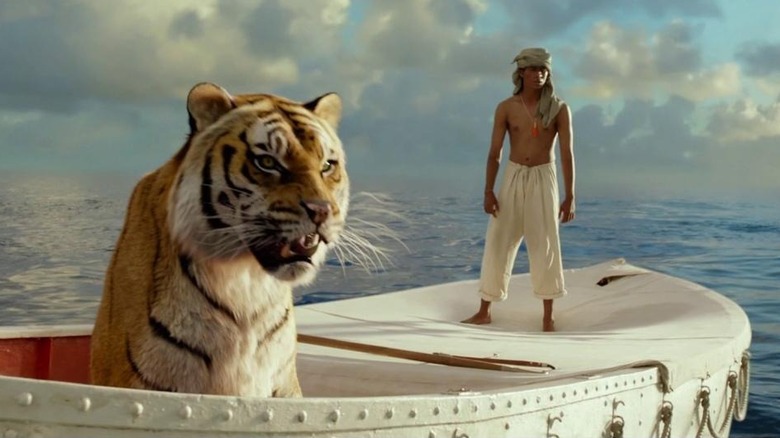 20th Century Fox
"Life of Pi" revolves around the title character (Suraj Sharma), a 16-year-old Indian boy who's stranded on a lifeboat with a Bengal tiger named Richard Parker after losing his whole family to a shipwreck. Yet, in the hands of director Ang Lee — who'd already proven his ability to bring a fantastical premise to life with the equally thrilling but very different "Crouching Tiger, Hidden Dragon" — "Life of Pi" is a quiet yet gripping story of survival.
"Life of Pi" is so gorgeously rendered and specifically detailed that it benefits greatly from being seen in a theater. Not only was it made to be experienced in 3D, an addition that augments the already-stunning visuals, the big screen also makes the story even more emotional, as the sounds of water in all its forms and the sight of nature in all its glory completely immerse the viewer in the wonder and terror of Pi's life-or-death struggle.
Dune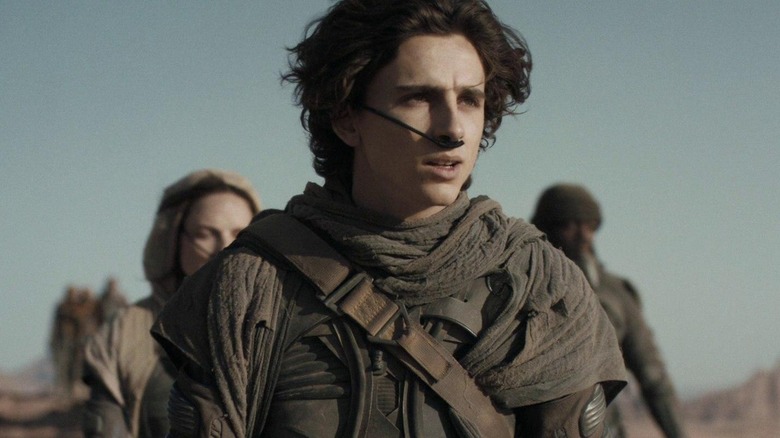 Warner Bros.
With movies like "Arrival" and "Blade Runner 2049," Denis Villaneuve established himself as a director with a lyrical style and an epic sense of scale, but with "Dune," the first in a two-part adaptation of Frank Herbert's revered novel, he took things to the next level. Due to the coronavirus pandemic, the film was released in theaters and the streaming service HBO Max on the same day, but the sci-fi film's grand visuals and ambitious story demand to be seen on the big screen.
Everything about the production is lavish and stirring, from the gorgeous costumes to the otherworldly sets to the giant sand worms, ensuring that the film is a feast for the eyes from start to finish. On a small screen, many of these details don't come through with the same heft, but in a theater, they completely immerse the viewer in the complex story and its expansive mythology.
Jurassic Park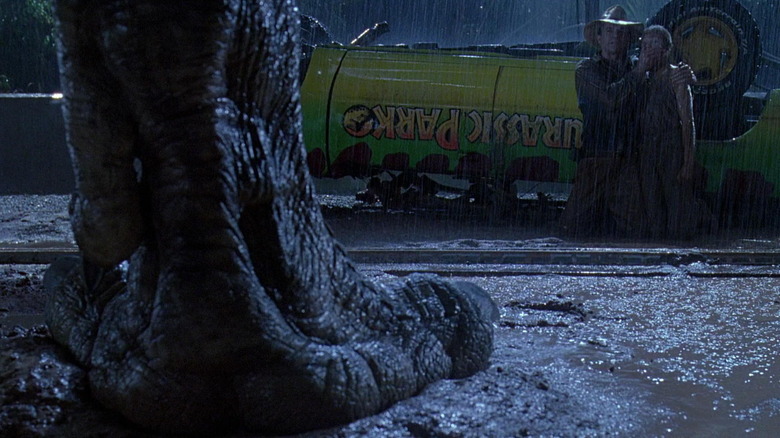 Universal Pictures
Director Steven Spielberg has created some of the most beloved films of all time, but even his "Indiana Jones" movies can't match the cinematic brilliance of the original "Jurassic Park." Before "Jurassic Park," films relied on stop-motion or hand-drawn animation to depict dinosaurs, and originally, Spielberg considered claymation himself. But then something brilliant happened — effects wizard Stan Winston created some truly terrifying animatronics while the folks at effects company Industrial Light and Magic designed digital dinos, revolutionizing movie visual effects forever.
The double whammy of practical effects and CGI made "Jurassic Park" a film unlike anything that had been seen before, showing that computer-generated dinosaurs could be just as, if not more, believable than any previous on-screen version of the creatures. While the movie holds up on home theaters, there's nothing quite like seeing it on the big screen, where viewers can experience the same wonder Laura Dern and Sam Neill's scientists do when they first lay eyes on the no-longer-extinct giant creatures.
Eternals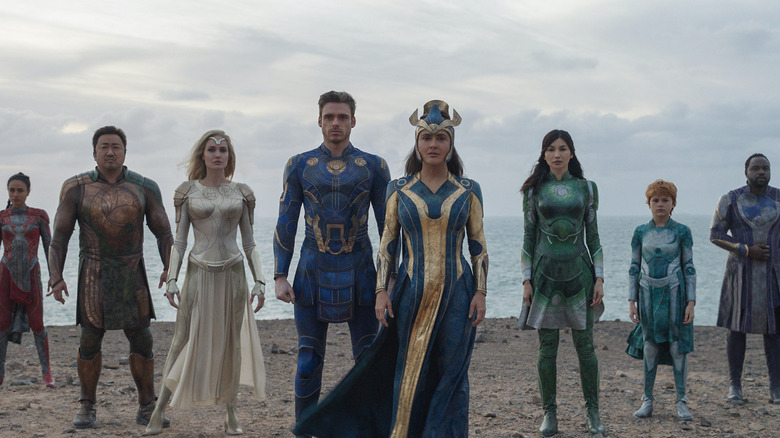 Marvel Studios
When Marvel hired "Nomadland" auteur Chloé Zhao to direct "Eternals," it was clear this would be a different kind of MCU film. That proved to be true for both better and worse. The movie introduces a new team of superheroes, a group of long-lived aliens who came to Earth to eradicate the threat of monsters called the Deviants in ancient times and have lived among humans ever since. When the Deviants resurface, the team reunites — only to fracture again after learning the true nature of their mission on Earth.
The film is stuffed with an excess of characters and a trite superhero story, making it difficult to invest too heavily in its cosmic plotline. However, Zhao has also made an ambitious, lovely looking film that is best experienced on the big screen. While the splendor of everything from the superheroes' cosmic origins to their experiences during ancient times to their battles with the Deviants have a wondrous scope in a theater, the small screen robs "Eternals" of this power, leaving a lot less to enjoy.
The Matrix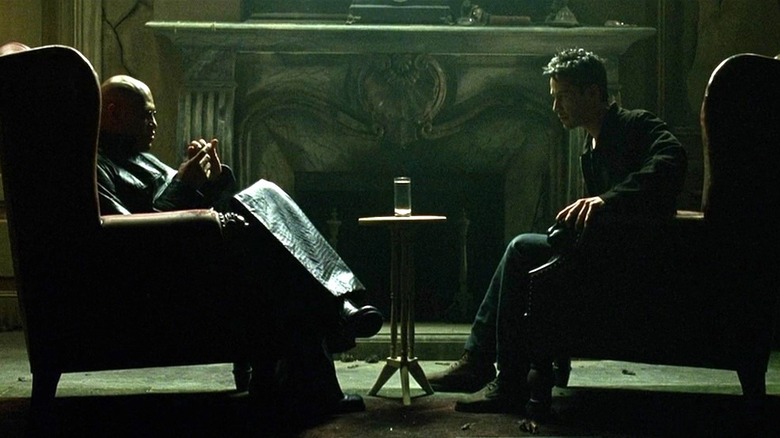 Warner Bros.
"The Matrix" burst into cinemas in 1999 like something out of an alternate universe. Between its sci-fi vision of violence — including the introduction of "bullet-time" action — and glossy black style, the movie was the epitome of cool. Even today, when the most famous elements of the film have been repeatedly re-packaged, parodied, and rehashed, including with 2021's "The Matrix Resurrections," the original hasn't lost its shine.
While some of the visual effects may seem a bit dated, "The Matrix" still pulls viewers in with its "Through the Looking Glass" story, Chosen One musings, and fully realized post-apocalyptic universe. More importantly, the movie's chic vibe continues to hold up and draw new fans in. And there's no better way to experience "The Matrix's" singular vibe than being totally enveloped in it in a theater where its gravity-defying action and sci-fi details can be fully enjoyed and appreciated.
The Northman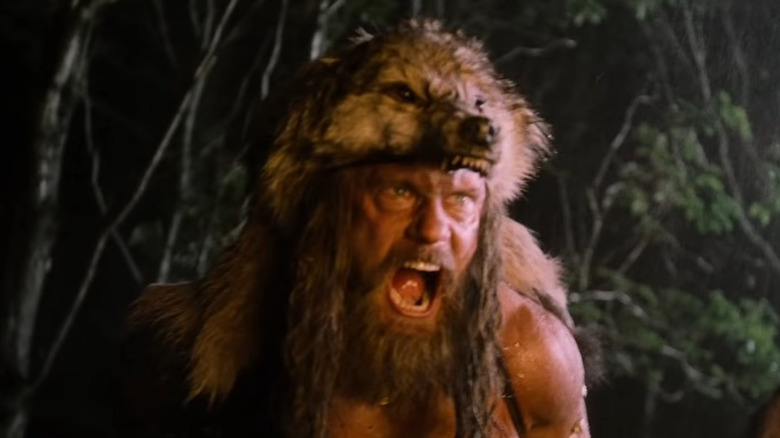 Focus Features
Tales of Vikings often feature big, brutal action and evocations of the Norse gods. "The Northman" has all of that pumped up to 11. The movie stars Alexander Skarsgård as Viking prince Amleth, who as a child watches his father (Ethan Hawke) get brutally murdered by his uncle (Claes Bang). After escaping with his life, Amleth swears vengeance on his uncle, and the movie follows his adventures as he pursues that goal.
The movie is an art-house epic, directed with sober grittiness by Robert Eggers, who deploys plenty of mud and gore along with a patchwork of strange magic and ritual, which adds a dreamy side to the narrative. However, many of these elements don't have nearly the same impact on a smaller screen, and some of the rituals and nods to Norse mythology become too weird to be taken seriously. In theaters, though, the movie is a grungy, bone-crunching adventure that transports viewers to a brutal world where vengeance is synonymous with honor.
Original Star Wars trilogy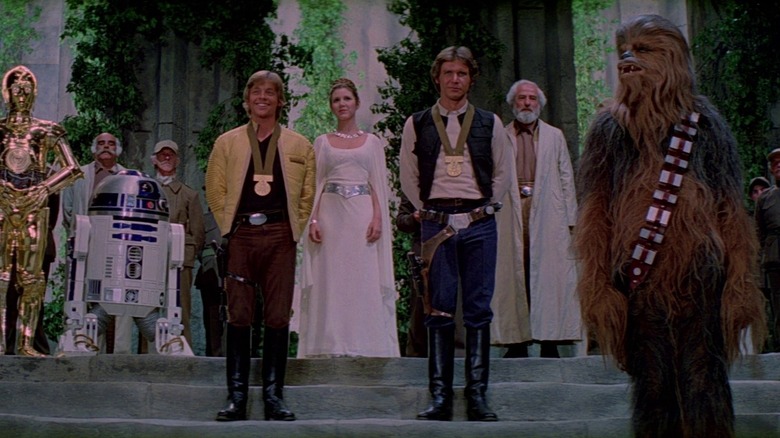 20th Century Fox
Nowadays, even people who haven't seen a single "Star Wars" movie are at least passingly familiar with the galaxy far, far away, including its droids and odd alien races, its Jedi and their lightsabers. Even though the world of "Star Wars" has now expanded to 11 live-action movies, multiple books and comics, theme park rides, and an ever-growing roster of TV shows, nothing captures the early wonder of "Star Wars" quite like the original trilogy.
At the time the first three movies were made — "A New Hope," "The Empire Strikes Back," and "Return of the Jedi" — everything from their opening crawls to their trips to distant planets to their odd characters were a thrill to witness. While it's all familiar today, each of these things now has an iconic status that ensures watching them is still meaningful and exciting, especially in a theater, where the spectacle can fully engulf viewers.
The Last Duel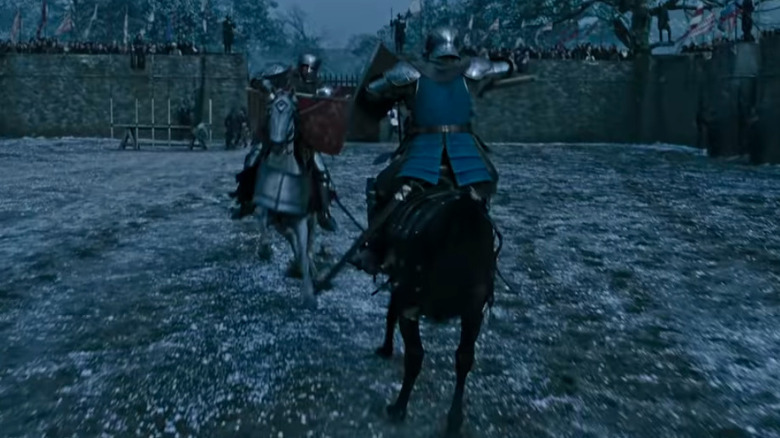 20th Century Studios
"The Last Duel" was the first of two films directed by Ridley Scott to premiere in 2021, and although "House of Gucci" received more attention, "The Last Duel" is perhaps the more enthralling and topical of the two. Set during the Middle Ages, the movie tells the story of what happens when Marguerite (Jodie Comer), the wife of Jean de Carrouges (Matt Damon), is sexually assaulted by his friend, Jacques Le Gris (Adam Driver), leading de Carrouges to challenge Le Gris to a duel.
With the same event told from each of the characters' perspectives, the movie is a fascinating exploration of gender dynamics that comments on the present while telling a true story from the past. While that sometimes makes for an uneasy watch, "The Last Duel" takes advantage of all the possibilities of the big screen, making for an epic film that features grand castles, violent battles, impressive performances, and thought-provoking themes. While the movie is still engrossing at home, the full scope of its grandeur can only be experienced in a theater.
If you or anyone you know has been a victim of sexual assault, help is available. Visit the Rape, Abuse & Incest National Network website or contact RAINN's National Helpline at 1-800-656-HOPE (4673).