Sarah Chalke's Terrifying Real-Life Connection To Her Grey's Anatomy Cameo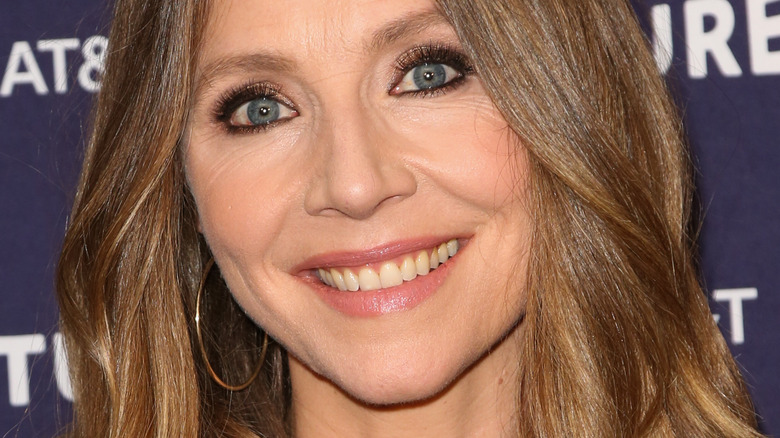 Paul Archuleta/Getty Images
ABC's medical drama, "Grey's Anatomy," follows Dr. Meredith Grey and the physicians at Grey Sloan Memorial, who are continually making life-or-death decisions on the job along with their own personal struggles. The cast includes Ellen Pompeo, Chandra Wilson, James Pickens Jr., Kevin McKidd, Kim Raver, Camilla Luddington, Caterina Scorsone, Kelly McCreary, and Chris Carmack. Season 19 will premiere on Thursday, October 6 at 9 PM ET.
Throughout the past 18 Seasons, there have been some notable guest stars on the series, including "Scrubs" alum Sarah Chalke. The actress appeared in Season 9, Episode 19, "Can't Fight This Feeling." The episode depicts a giant gas tanker exploding on a highway, leading those hurt to be admitted to the hospital. Meanwhile, a single mother fights to figure out the mysterious illness that has been plaguing her son (via IMDb).
What you might not realize is that there is a significant real-life connection between Chalke and her character.
How art imitated Real life for Sarah Chalke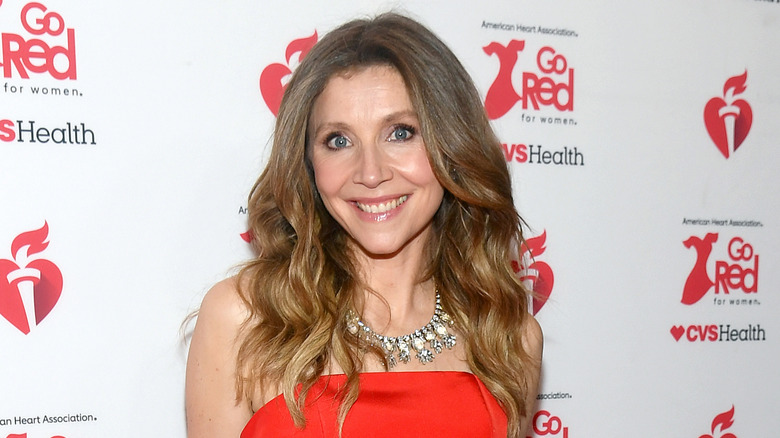 Mike Coppola/Getty Images
It turns out that Chalke's storyline came from a really personal experience. She and Jamie Afifi's (her fiancé) son, Charlie, came down with Kawasaki Disease, which she opened up to TVLine about, saying, "You present with all these symptoms, you get a lot of repeated misdiagnoses." After fighting to see a specialist, her son was able to receive treatment on Day 10-1/2 and thankfully, he was okay. She continues to explain her mindset after everything was over: "We thought, 'What can we do to help other parents and kids not have to go through what we went through? What about an episode on a medical show?'"
This led to the actress to meeting with the creator of "Grey's," Shonda Rhimes, as well as Betsy Beers (executive producer), Joan Rater (writer), and Meg Marinis (research director) to tell them about her family's story. "They were like, 'We absolutely want to do this — and we'll let you play the mom,'" Chalke recalls via TVLine.
However, it was understandably scary to go through with. She added, "I didn't know what that experience was going to be like, to hold a baby who was made up to look like Charlie did at that time. It was probably the most challenging thing I've done, but it ended up being a really good experience." Presenting this to audiences on such a visual media is an incredible way to raise awareness and hopefully, it leads to other people getting the treatment they need.