The All American Stars You Likely Missed On Grey's Anatomy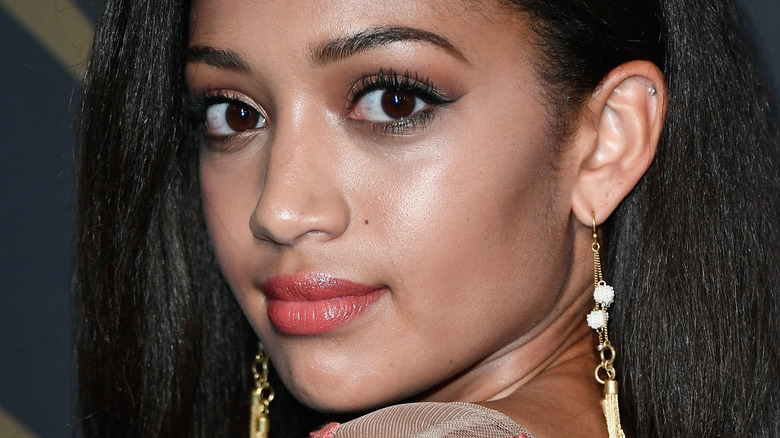 Frazer Harrison/Getty Images
"Grey's Anatomy" first premiered in 2005, and according to Forbes, it is TV's longest-running primetime medical drama. The series follows Dr. Meredith Grey (played by Ellen Pompeo) and her fellow physicians at Grey Sloan Memorial, who are constantly faced with life-or-death decisions on the job in addition to their personal struggles. Along with Pompeo, the cast includes Chandra Wilson, James Pickens Jr., Kevin McKidd, Kim Raver, Camilla Luddington, Caterina Scorsone, Kelly McCreary, and Chris Carmack. 
There is actually only one episode that Pompeo was not in.
"All American," which debuted in 2018, tells the story of a star high school football player from South Central who is recruited to play for Beverly Hills High School, causing two separate worlds to collide. The show even led to a spin-off titled "All American: Homecoming." Both currently air on The CW.
Though the two shows couldn't be more different, which of the "All American" stars can be seen in the iconic medical drama?
Michael Evans Behling and Taye Diggs had guest roles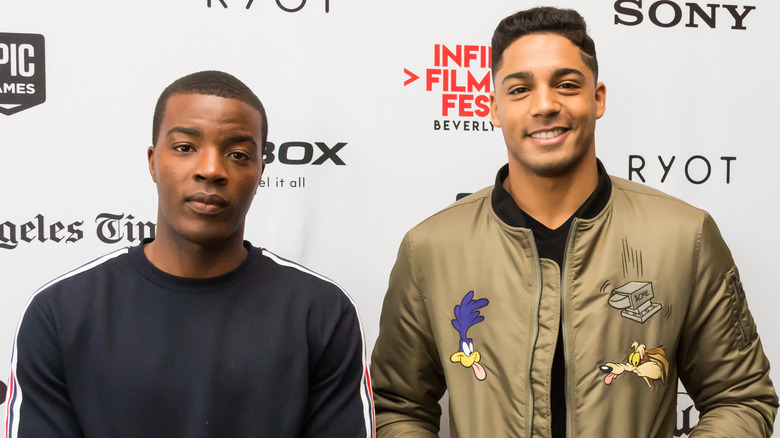 Vladimir Yazev/Shutterstock
Michael Evans Behling, who portrays Jordan Baker, spoke to The List about his role on "Grey's" and explained that during a hiatus for "All American," he received an audition. "It's the show. My mom used to watch it all the time. To have an opportunity to sit in on a table read with all of those actors who have been doing it for ten plus years, and Miss Shonda Rhimes sitting at the table as well, that was very surreal," the actor said. 
You can see him in Season 15 Episode 2, "Good Shepherd" as Brady. The episode showed Amelia and Link traveling to New York to operate on a patient with a severe spinal deformity, but there's a twist — Nancy Shepherd invites them to dinner at her home.
"To be sitting at that table with Caterina Scorsone [and] several others of the original cast, and then you see Shonda Rhimes, and you see Bill D'Elia, the director... The fact that I can still remember all these names might say something that it was a very meaningful week and a half to me," Behling continued.
He also pointed out that Scorsone, whom he shared a one-on-one scene with, knew his co-star Taye Diggs from "Private Practice," which was a "Grey's" spin-off. Diggs played Dr. Sam Bennett in three episodes: "Before and After" as well as "The Other Side of This Life," Part 1 and 2 (via IMDb).