NCIS: Hawaii Fans Were Beyond Delighted To See This Couple Again In The Season 2 Premiere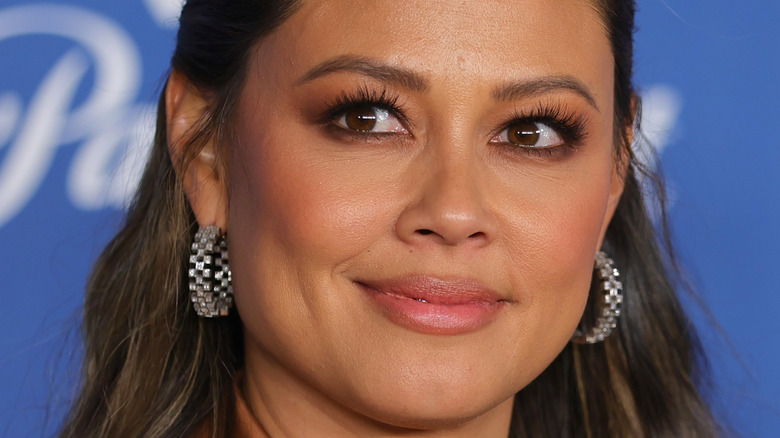 Michael Loccisano/Getty Images
"NCIS" has seen its share of popular — and unpopular — couples over the years. Some, such as Ziva David (Cote de Pablo) and Tony DiNozzo (Michael Weatherly), didn't really become a couple until the very end, but their chemistry and flirty interactions were enough to sustain viewers. Others, like Ellie Bishop (Emily Wickersham) and Nick Torres (Wilmer Valderrama), felt too rushed and forced by many viewers. "The relationship is super forced and has been going on way too long and dragged on and on. Like come on, it's pathetic. They got zero chemistry," commented u/AlarmExtreme on an NCIS subreddit.
The "NCIS: Hawai'i" and "NCIS" premiere crossover event showed a potential for several couples, with Jane Tennant (Vanessa Lachey) and Torres (Valderrama) showing interest in each other, and Jessica Knight (Katrina Law) and Dr. Jimmy Palmer (Brian Dietzen) already sharing a first kiss. Showrunner Steven D. Binder has even acknowledged that Jimmy Palmer And Jessica Knight's CSI romance will be a total departure from previous couplings, telling TV Line, "We wanted it to play out more realistically — two people at work, who actually [are] having feelings towards each other, and they're not being so coy about it."
Despite the abundance of love in the air on "NCIS: Hawai'i," there's one couple that fans were really excited to see again in the Season 2 premiere.
Fans are most excited to see Lucy and Kate again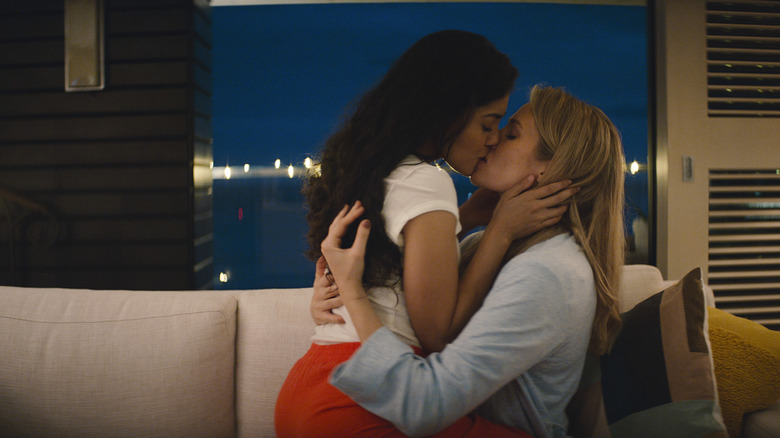 CBS
The pairing of Lucy Tara (Yasmine Al-Bustami) and Kate Whistler (Tori Anderson) was pretty high on the list of what fans wanted to see for Season 2 of "NCIS: Hawai'i," with Anderson also confirming in an exclusive Looper interview that she'd like to see Kate "continue her relationship with Lucy and see where that goes and put her trust in it and know that it's going to be okay and be open." Fans enjoyed seeing the couple get closer over Season 1, culminating with Kate singing "Make You Feel My Love" to Lucy in front of all their coworkers.
Season 2 begins with Kate waking up in bed as "Domestic Lucy" presents her with a breakfast in bed spread large enough to feed them for a week. Fans were ecstatic with the over-the-top display. "Domestic Kacy is hot #Kacy," tweeted Fandom_Lover. "I love these two so happy they are back. I miss them so much.." tweeted Topaz. Even Anderson chimed in, tweeting, "I told ya things get 'domestic' 😘."
The episode concludes just as romantically as it began, with the new couple celebrating the wrap-up of the case — and each other — with a little make-out session. Lucy and Kate are definitely one of our favorite new couples in the "NCIS" universe, and we can't wait to see more of them.