Kate Winslet Joins Avatar Sequels In Leading Role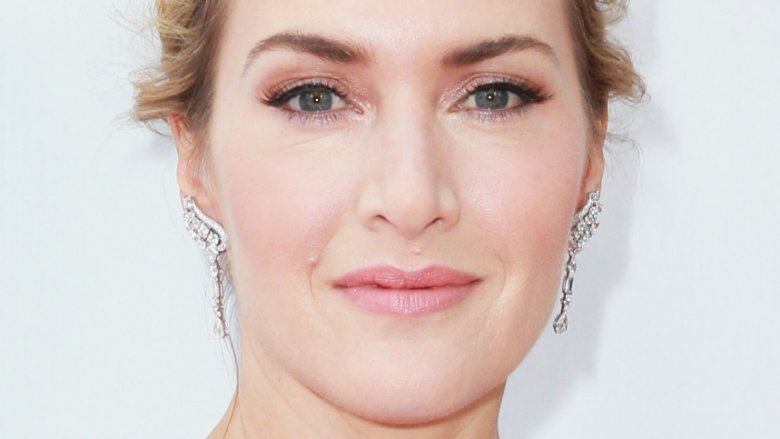 Getty Images
One of the biggest names in Hollywood is climbing aboard one of the biggest franchises in film history. 
According to Deadline, Kate Winslet has signed on for the four upcoming Avatar sequels. The actress will take on the role of Ronal, a leading character. Other details on Winslet's Ronal—such as occupation, connection to familiar faces like Sam Worthington's Jake, and whether she will appear in the entire impending collection of movies—haven't yet been revealed. We will, of course, keep you up to speed as more information becomes available. 
We do know that this means Winslet is reuniting with filmmaker James Cameron, as the two made history two decades ago with the global juggernaut Titanic, which also starred Leonardo DiCaprio, Billy Zane, Kathy Bates, Frances Fisher, and the late Bill Paxton. Before Avatar came along in 2009, Cameron's Titanic was the top-grossing film of all time. It now sits in second place at $2.18 billion earned, with Avatar reigning supreme with $2.78 billion in worldwide revenue. 
"Kate and I have been looking for something to do together for 20 years, since our collaboration on Titanic, which was one of the most rewarding of my career," Cameron said in a statement discussing Winslet's casting news. "I can't wait to see her bring the character of Ronal to life."
Winslet's Ronal will likely brush shoulders in some way with the antagonist of the new Avatar movies: Stephen Lang's Colonel Quaritch. Though he suffered multiple arrow wounds in the first film, Colonel Quaritch will appear as the central villain throughout all four upcoming installments. "The interesting conceit of the Avatar sequels is it's pretty much the same characters," Cameron explained. "There are new characters and a lot of new settings and creatures, so I'm taking characters you know and putting them in unfamiliar places and moving them on this greater journey. But it's not a whole bunch of new characters every time. There's not a new villain every time, which is interesting. Same guy. Same motherf***er through all four movies. He is so good and he just gets better. I know Stephen Lang is gonna knock this out of the park."
The filmmaker also revealed that the new films will play out as a "greater narrative broken up into four complete stories." Cameron admitted that he borrowed (or was at least inspired to use) this storytelling technique after watching Peter Jackson's Lord of the Rings trilogy. "I said, 'It's your fault I'm doing this, motherf***er!'" said Cameron. "It's one big story. But I would say a little bit different from The Lord of the Rings, which you knew was a trilogy and that allowed you to accept a sort of truncated ending for movies one and two and then a fulfillment."
Winslet's character could also have interactions with the children at the center of the Avatar sequels, as the overall storyline is "more of a family saga about the struggle with the humans." 
The actress joins Worthington, Zoe Saldana, Sigourney Weaver, Matt Gerald, Joel David Moore, and C.C.H. Pounder, all of whom are expected to return for the films and reprise their roles. She will also act alongside franchise newcomers Cliff Curtis (Fear the Walking Dead) as Tonowari, the leader of a group of reef people, and Oona Chaplin (Game of Thrones) as a vibrant character named Varang. 
Avatar 2 will premiere on December 18, 2020, with Avatar 3 scheduled for a December 17, 2021 release. After a short gap, the fourth new Avatar movie is set to  debut on December 20, 2024, with the fifth (and possibly final) Avatar installment arriving in theaters on December 19, 2025.