My Hero Academia's Producer Gives Fans An Eerie Warning Of Deaths To Come In Season 6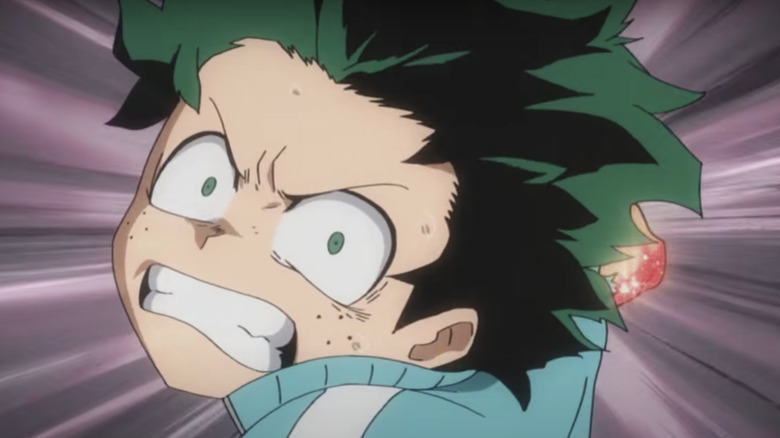 Crunchyroll
"My Hero Academia" Season 6 premieres next month, and fans are more than ready to see what Deku and the other characters get into next.
Season 5 of the hit anime ended with Shigaraki's decay powers evolving to affect more than just those he touched, and the villain began an experiment with Dr. Ujiko to surpass All For One. As Shigaraki prepares himself to secure One For All, Deku tells Uraraka that he's mastered the Blackwhip, and Uraraka reveals Deku's newest power is what inspired her to start using ropes.
Still recovering from the reveal that All For One used his friend's body to create Kurogiri, Eraser Head calms down Eri's quirk. All Might meets with Deku and Bakugo to remind them of the previous One For All user's quirks, and the U.A. students throw a party to celebrate the end of the term. After a three-month time skip, the students join a hero operation that will take on the Paranormal Liberation Front.
Season 6 will pick up where Season 5 left off, with the students learning the goal of the operation and the beginning of a war that was devastating in the manga. Anime producer Yoshihiro Oyabu recently revealed some short but worrisome comments about what's to come.
Fans should prepare for major deaths in Season 6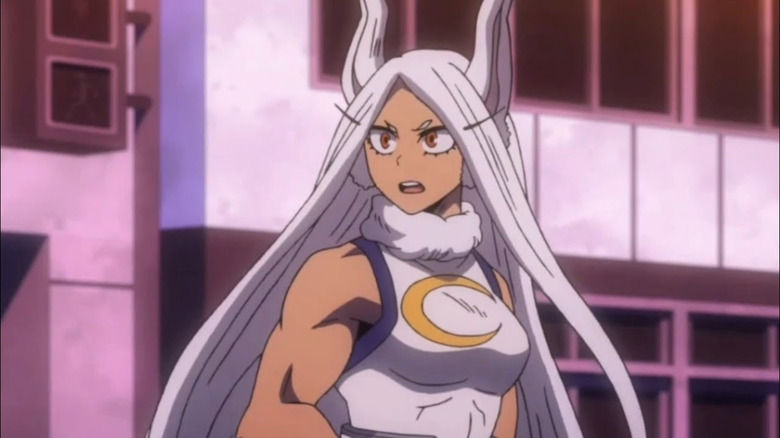 Crunchyroll/Youtube
While promoting Season 6 of "My Hero Academia," anime producer Yoshihiro Oyabu spoke to the Japanese anime magazine Animedia. He revealed that every episode of the season will feature a big highlight scene, which gives every character their moment to shine. Fans can expect their favorite characters to have their own big moment, but not every hero and villain will make it out of the season alive.
Yoshihiro also revealed that two of the standouts in Season 6 are Mirko, the rabbit hero, and Twice, the villain that can duplicate himself. Both characters play significant roles in the early episodes of Season 6. Mirko is the standout of Episode 1, according to Yoshihiro, who said that she has many incredible action sequences and great lines. Twice's story takes a heartbreaking turn in Season 6, and the character becomes one of the lieutenants of the Paranormal Liberation Front.
Manga readers are already familiar with the significant roles both of these characters play. Mirko has been a fan-favorite character since the manga's beginning, but fans of the anime haven't seen much of the hero.
Twice is another incredible character throughout the manga's run, but one that anime fans have already gotten more in-depth information on. The character has attempted to bring a couple of people into Shigaraki's League of Villains, just for chaos to ensue. Twice got a moment to shine in Season 5 when he realized he's the original version of himself, which allowed him to use his quirk to make thousands of himself. Season 6 will dive into the character's backstory and further explore his relationship with Toga and Hawks (via ComicBook.com).