Karate Kid III Villain Sean Kanan Gushes About Finally Fostering A Friendship With Ralph Macchio On Cobra Kai - Exclusive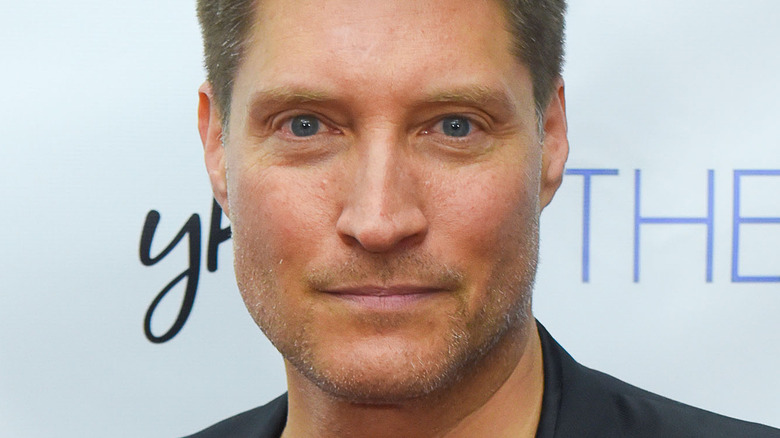 Michael Mattes/Shutterstock
This article contains spoilers for "Cobra Kai" Season 5.
More than 30 years after starring opposite Ralph Macchio in "The Karate Kid Part III," Sean Kanan has finally made his return to the Miyagiverse in "Cobra Kai" Season 5. But now, the vengeful spite that Kanan's character, Mike Barnes, had for Macchio's Daniel LaRusso in the 1989 film has all but dissipated.
Barnes' character arc is the latest series that creators Josh Heald, Jon Hurwitz, and Hayden Schlossberg have highlighted in their hit "Karate Kid" spin-off series. In the first three seasons of "Cobra Kai" — which examines the lives of Daniel and Johnny Lawrence (William Zabka) 35 years after the fateful All-Valley Karate Tournament in the first "Karate Kid" movie — the creative team masterfully integrated more core characters from the first two films into the series. As such, villainous sensei John Kreese (Martin Kove) returned in "Cobra Kai" Season 2 and became a permanent part of the show, while Daniel's "The Karate Kid Part II" nemesis Chozen Toguchi (Yuji Okumoto) guest stars in Seasons 3 and 5. Season 4 saw the return of Terry Silver (Thomas Ian Griffith), who betrayed Kreese in the final episode to set the stage for the character's power play in Season 5.
Kanan guest stars as Mike in the new season, where Daniel, Johnny, and Chozen first encounter the former villain as a changed man working hard to earn an honest living as a furniture store owner. The narrative for Kanan's character has allowed for Mike and Daniel to be allies instead of adversaries, and the positive vibes emitting from their scenes together have also resulted in a warm friendship off camera.
A surreal reunion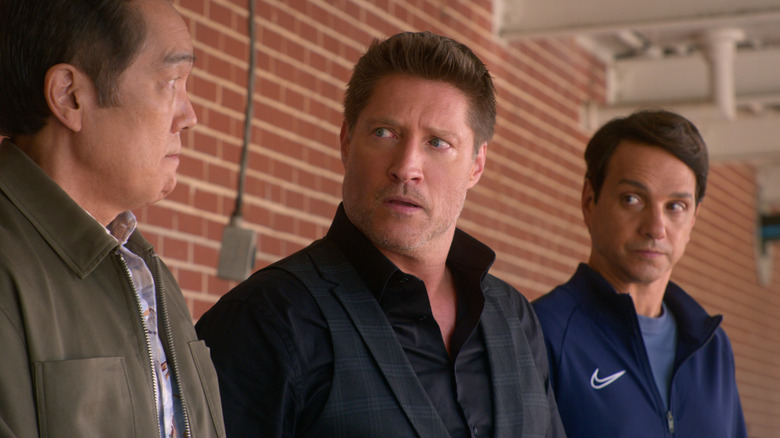 Curtis Bonds Baker/Netflix
In an exclusive interview, Sean Kanan told Looper that it was a surreal feeling being in a pivotal scene in "Cobra Kai" Season 5, Episode 10 with not only his fellow "Karate Kid" villain actors William Zabka and Yuji Okumoto, but with Ralph Macchio as well — and that their characters were all united for a greater cause more than three decades after they last met.
"Ralph and I were on set together, and he at one point said to me, 'Can you believe this?' That's one of the things I love about Ralph. Nobody deserves this success more than he and Billy [Zabka] because they're terrific guys," Kanan enthused. "They've both been around the block in Hollywood for a very long time, and he still is like, 'Wow, isn't this amazing? Isn't this great?' Keeping that sense of humility and that sense of gratitude is a lot of what makes those two such great guys ... It couldn't have happened to nicer guys, and Ralph and I were both like, 'Can you believe this? This is 30 some years later and here we are.'"
While Kanan has found major success since "The Karate Kid Part III" — including longtime starring turns on "The Young and the Restless," "General Hospital," and "The Bold and the Beautiful" — he feels blessed to reprise Mike in "Cobra Kai" in an entirely different light.
"One of the greatest things about this experience for me outside of the production on a humanistic level was the opportunity to get to know Ralph again as a man," Kanan said, humbly. "[I got to play Mike] as a 55-year-old guy, as opposed to this brash 22-year-old kid thrown into this situation that was 'sink or swim' as his nemesis, where we were very much kept apart. They did not do a lot to foster a friendship between us, but wisely so. Now, we have the chance to spend some time together, and that was really nice."
All five seasons of "Cobra Kai" are streaming exclusively on Netflix.