Sean Kanan Details How He's Changed As An Actor From Karate Kid III To Cobra Kai - Exclusive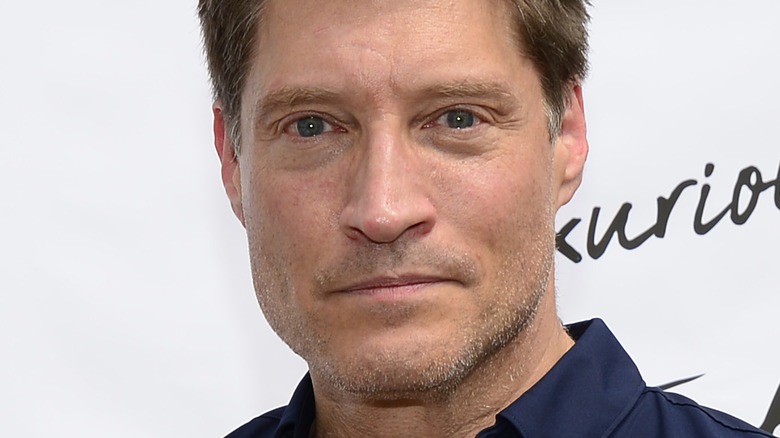 Jerod Harris/Getty Images
This article contains spoilers for "Cobra Kai" Season 5.
In 1989, a relative newcomer named Sean Kanan was given a grand opportunity of playing a pivotal role in "The Karate Kid Part III," the last in the trilogy of films that began in 1984 starring Ralph Macchio in the lead role. The smashing success of "The Karate Kid" led to "The Karate Kid Part II," which, thanks to an even bigger worldwide box office take than the original, begged for a threequel, providing Kanan with his first major film role in Hollywood.
Now, "The Karate Kid" franchise is bigger than it has ever been with the hit Netflix series "Cobra Kai," which has expertly picked up on the lives of Daniel LaRusso (Macchio), Johnny Lawrence (William Zabka), and John Kreese (Martin Kove) three decades after the events of the first film. The series also chronicles a new generation of karate students, all while weaving in other major characters from the sequel films in "The Karate Kid" franchise. Season 4 introduced fans to the main "Karate Kid Part III" antagonist, Terry Silver (Thomas Ian Griffith), who betrayed his longtime friend Kreese at the season's end.
In "Cobra Kai" Season 5, the series brings back Mike Barnes (Kanan), whose fury was tapped by Kreese and Silver in the 1989 movie in a bid to destroy Daniel's shot at repeating as champion of the All-Valley Karate Tournament. In an odd twist of fate, Daniel discovers that Mike's life 30 years later is dramatically different than he expected it to be, with the champ's former foe revealing how life's lessons taught him to be a better person.
Perhaps in a bit of symmetry, "The Karate Kid Part III" marked the beginning of a lifetime of learning for Kanan the actor. He embarked on a successful screen career after playing Mike, which gave the performer plenty of opportunities to apply the lessons he learned during his "Karate Kid" days.
A hard lesson with a silver lining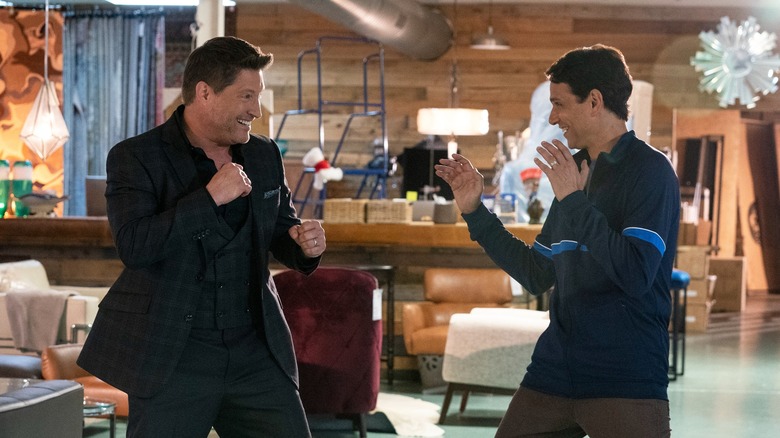 Curtis Bonds Baker/Netflix
In an exclusive interview, Sean Kanan told Looper that "The Karate Kid Part III" taught him a tough lesson out of the gate, but he also learned there was an upside. "The first [lesson] was when I was lying in bed with a 15-inch wound on my abdomen and staples. There were no flowers in the room, no card; there was a call from the director saying, 'You got 10 days to get back to work or you lose the part,' so that was a bit of a rude awakening," Kanan recalled. "I learned pretty quickly that this is a business, and your value is completely conditional upon the value that you can bring to the business. But what I also learned was that it didn't jade me. It didn't sour me and cause me to be cynical, so that was a good lesson."
One thing Kanan said he didn't bring with him to "Cobra Kai" was any worries about reprising Mike because of his "Karate Kid Part III" injury: "It wasn't really on my mind. I did a huge martial arts scene on 'The Bold and Beautiful,' which was much more violent, and I did all my own stunts on that," Kanan said. "It wasn't on my mind other than the nostalgic aspect of realizing that when I got hurt, it was playing this character. There wasn't any trepidation or anxiety on my part doing it because I've done dozens of fight scenes over the years, but I was aware that it was while playing Mike Barnes that it happened."
All five seasons of "Cobra Kai" are streaming exclusively on Netflix.