Jon Hamm Discusses Reuniting With His Mad Men Co-Star John Slattery In Confess, Fletch - Exclusive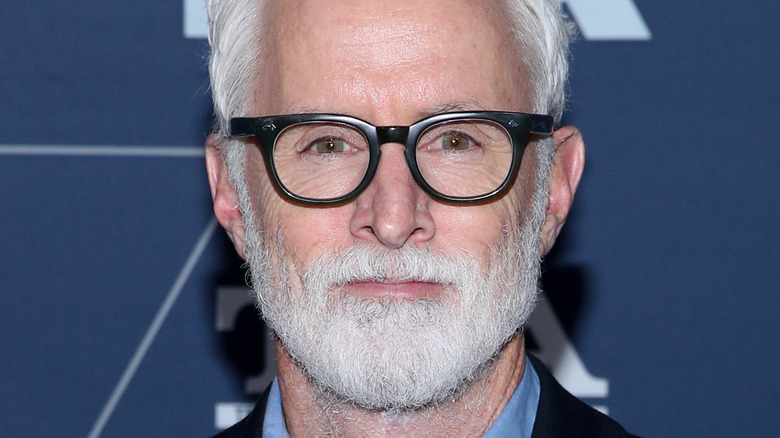 Rich Fury/Getty Images
By the time its seven-season run came to an end, "Mad Men" had become one of the most acclaimed dramas in television history. Set in the world of New York advertising in the 1960s, the story centers on Don Draper — a charming and talented but highly flawed ad executive played by Jon Hamm — and the people he interacts with personally and professionally. One of the characters who fits into the latter category is Roger Sterling, played by John Slattery, Draper's boss and sometimes confidante.
Their interactions were so fun to watch that fans of "Mad Men" will be thrilled to see Hamm and Slattery reunite onscreen for "Confess, Fletch," a movie reboot in which Hamm takes over the role of the beloved title character brought to life in the 1980s by Chevy Chase. Slattery plays Frank, Fletch's boss when he was "an investigative reporter of some repute." While Fletch no longer works for Frank, after Fletch comes under suspicion for murder, he turns to Frank for help in figuring out who's really responsible. In a fun wink to fans of "Mad Men," the pair even share a scene over drinks at a bar like they did many times on the show.
In a conversation with Looper, Hamm shared his feelings about working with Slattery again on "Confess, Fletch."
A shared history on screen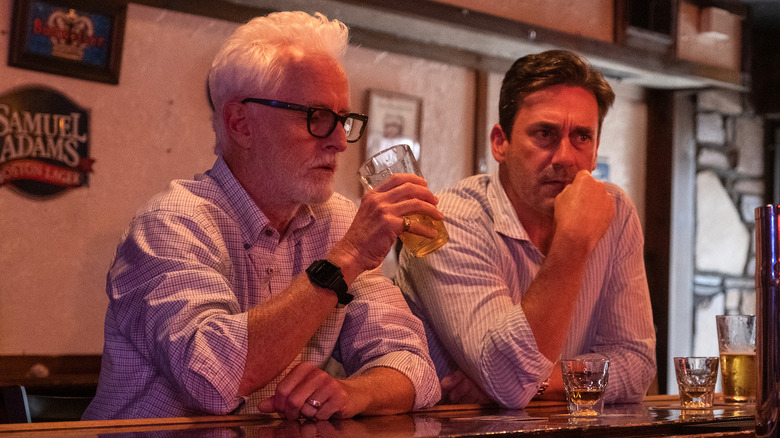 Miramax
Jon Hamm, who also served as a producer on "Confess, Fletch," said that he enjoyed reuniting with John Slattery on screen and appreciated the opportunity to include a hat tip to "Mad Men" fans in the film. "It's fun. John's a good friend of mine. I love working with him," Hamm revealed. "I loved working with him for the better part of a decade, and I knew this would be a very fun thing for an audience to see."
Frank was a character that appeared in the original "Fletch" movies with Chevy Chase (he was then played by Richard Libertini) and therefore will be familiar to fans of those films. "Confess, Fletch" makes it clear that there's a longevity to the relationship between Fletch and Frank, and Hamm noted that the ease that history brings to the dynamic between the two characters is part of the reason he was especially happy to have Slattery cast in the role.
"There's something about watching people that are very comfortable with one another work together, and there's a richness and a depth to that relationship that works for the character as well," Hamm observed. "These characters have known each other in our world for decades, have worked together and known each other for quite some time, and have a shared history. That was baked in and built in already with our relationship, and it comes across on the screen. It's very satisfying to watch."
"Confess, Fletch" is available in theaters and on digital.