Who Plays Young Cassian In Disney+'s Andor?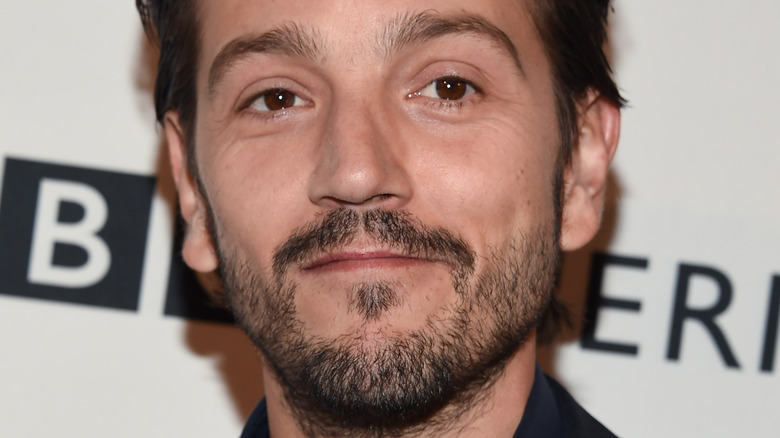 DFree/Shutterstock
"Star Wars" is set to return to the small screen with the upcoming "Andor." The highly anticipated two-season event in a galaxy far, far away serves as the origin for Cassian Andor (Diego Luna), a Rebel spy who first made a splash in 2016's "Rogue One: A Star Wars Story." Andor, Jyn Erso (Felicity Jones), and a motley crew of other rebels, are responsible for obtaining the Death Star plans, which eventually paves the way for Luke Skywalker (Mark Hamill) and company to overthrow the Empire.
"Andor" is set some five years before the events of "Rogue One" and it will showcase how the scrappy spy ascends through the Rebel ranks. The first season is expected to take place over a year and will show Andor's environment change, forcing him to fight the good fight. "His adopted home will become the base of our whole first season, and we watch that place become radicalized," series creator Tony Gilroy said while speaking with Vanity Fair. Audiences will also be introduced to young Andor during the show's first season, filling in a major "Rogue One" detail. 
Recently, "Star Wars" hasn't shied away from introducing younger versions of popular characters, including Luke and Leia, who popped up in "Obi-Wan Kenobi." And now, with all eyes on the latest Disney+ "Star Wars" romp, many might be wondering who will fill the tall shoes of playing the young Rebel in "Andor." Here's the answer.
A rising star is playing the young Andor
The Disney+ series will see Antonio Viña step into the role of the young Cassian Andor. 
Viña's CV is quite impressive, having appeared in several projects prior to landing the "Star Wars" gig. Stateside, the actor is most well-known for appearing in the Bravo series "Imposters," which ran for two seasons. Viña, who hails from Mexico, is best remembered in his native country for appearing in "José José, el príncipe de la canción," a telenovela based on the Mexican entertainer José José. In the series, Viña plays the young Ángel Sosa, who appears in a handful of episodes (via IMDb). The actor's impressive credits don't end there as, per his website, Viña has appeared in ads for Nesquik, Hasbro, and the Cannes Film Festival. In 2018, the young actor joined forces with National Geographic to showcase the beauty and culture of Xcaret Park, Mexico for the docuseries "Destinations."
It remains to be seen how prominent Viña's role will be in the series, which could be the darkest "Star Was" show yet. The actor's IMDb page suggests he will only appear in the show's debut episode. Then again, with two seasons expected, it's entirely possible the actor could appear as Andor throughout the Disney+ series' run. In an interview with Collider, Diego Luna opened up about how it was important to see Andor as a child as it helps inform his tragic trajectory as a character. "He started to fight since he was six years old. What does that mean, exactly? Why would a six-year-old miss his childhood and start a fight?" Luna discussed. "That, to me, is really interesting to know."