Andor Will Clarify A Key Rogue One Detail About Cassian's Past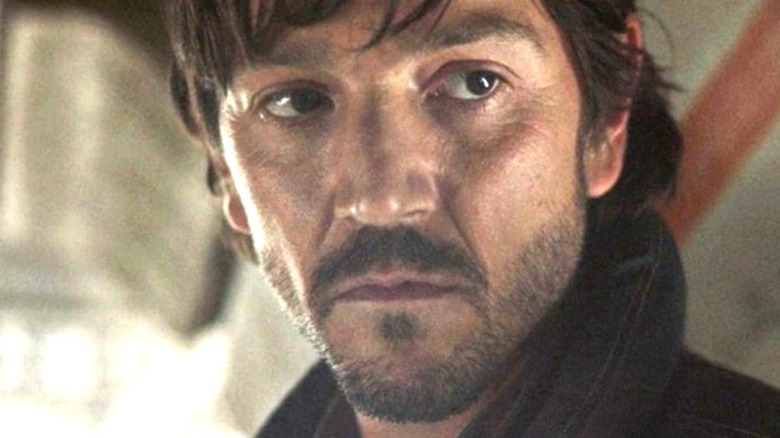 Disney+ / Lucasfilm
Perhaps one of the most exciting aspects of the upcoming Disney+ series "Andor" is the series' unique departure from the traditional "Star Wars" formula — presenting the audience with a mature, gritty story akin to the one we experienced in 2016's "Rogue One." Indeed, we first met the series' titular protagonist, Cassian Andor (Diego Luna), during the events of "Rogue One," where he appeared as a morally-gray captain within the Rebel alliance.
"Andor," which could be the darkest "Star Wars" series yet, will explore the story of how Cassian first became involved with the Rebel alliance — from his earliest days as a petty thief to his accomplished career as a covert Rebel spy. As mentioned, the series is adopting a much more serious tone in exploring Cassian's origin story, and many critics have praised the series for its raw and dramatic portrayal of the Galactic Empire as a fascist regime.
Indeed, this extremely serious portrayal of the Empire's oppression will be crucial to Cassian's transformation from a low-life criminal into a high-ranking Rebel officer — and actor Diego Luna claims that this particular aspect of the story will also help to clarify a key detail about Cassian's past.
Andor will clarify what the Empire did to Cassian as a child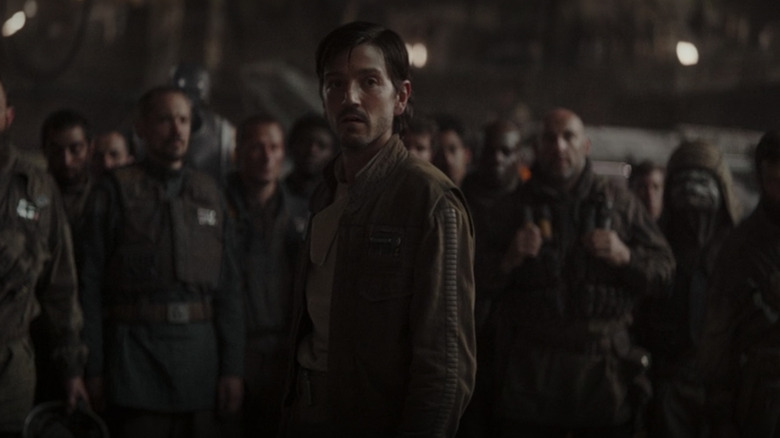 Disney+ / Lucasfilm
During a recent interview with TV Line, Diego Luna referenced a brief moment in "Rogue One" in which Cassian Andor expressed that he had been "in this fight since [he] was six years old," the fight in question being the Rebellion's battle against the Galactic Empire. Luna explained that "Andor" will explore what this line truly meant, as the series will give fans a glimpse into Cassian's traumatic childhood.
"What does it mean to start a fight when you're six years old? What makes you miss your childhood that way, that you are part of a movement already?" said Luna. "We're going to see what that line meant, and I was just shocked when I read what [Andor creator] Tony [Gilroy] was proposing [...] Cassian's backstory is intense. It's powerful, it's emotional, and I think audiences are going to see him differently after understanding what happened in his childhood."
Although it's certainly exciting to know that the "Andor" will be exploring Cassian's ominous "Rogue One" line in-depth, Luna's comments make it clear that something immensely traumatic happened during Cassian's childhood, and it will be interesting to see how this event ties into the series' portrayal of the Empire as an oppressive, violent regime. In any case, Luna's comments make it clear that the series will explore the complete story of Cassian Andor from childhood up until his appearance in "Rogue One" — and that the traumatic events of his childhood continue to inform his hatred of the Empire well into adulthood.