Law & Order: SVU Writer Reveals Barba's True Feelings For Benson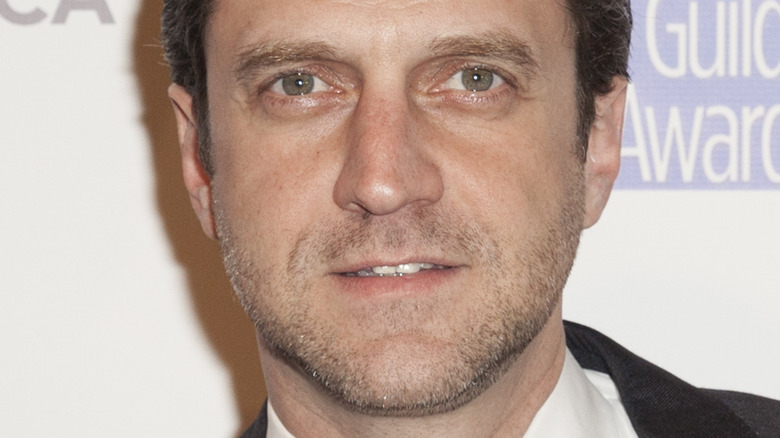 lev radin/Shutterstock
When Raúl Esparza joined the "Law & Order: Special Victims Unit" cast in Season 14, he came out guns blazing. In Assistant District Attorney Rafael Barba's first court case involving the rape of an erotica author, he boldly integrates some light S&M into his line of questioning, thanks to the help of a leather belt. The risky courtroom stunt is an appropriate introduction to the character's five seasons on "SVU." The scene even inspired one fan to comment on YouTube, "Barba was the best thing about this show in the post-Stabler years."
Since departing his post as series regular in Season 19, Esparza has returned to "SVU" several times as a guest star and also appeared in an episode of "Law & Order: Organized Crime." In addition to his courtroom antics, Barba spent his time on the show developing a close friendship with Olivia Benson (Mariska Hargitay). Here's how the one-time prosecutor feels about Benson, according to an "SVU" writer.
If you or anyone you know has been a victim of sexual assault, help is available. Visit the Rape, Abuse & Incest National Network website or contact RAINN's National Helpline at 1-800-656-HOPE (4673).
Benson and Barba share a deep platonic love
During their time together on "Law & Order: SVU," Olivia Benson and Rafael Barba became especially chummy. As such, Benson was heartbroken when Barba returned in Season 23 to defend mobster Richard Wheatley (Dylan McDermott), who ordered the murder of Kathy Stabler, Elliot Stabler's (Christopher Meloni) wife. In the season finale, Benson and Barba have a poignant chat over drinks at Forlini's. "I do know what it means to love someone unconditionally," says Barba. "When you're ready to stop feeling betrayed by me, I'll be here."
In an interview with Today, head writer and executive producer Julie Martin denied that the series was setting up a romance between the two. "The intention wasn't to imply a romantic connection between Benson and Barba but a deep love — love as friends," said Martin. With Esparza unlikely to rejoin the cast full time, a romantic relationship between the two is logistically unlikely. Still, Martin hopes that the actor will continue to reappear in a guest star capacity. "We certainly hope to see Raúl back sometime this season. We have no immediate plans, but he's always welcome to come back into the courtroom."
Martin may have been definitive about the relationship between Benson and Barba, but Esparza was more cagey as to whether his character was teasing the possibility of romantic love. "I'm not telling," he told Eastern Progress. "That's for me to know and you to guess."