Topher Grace's Favorite That '70s Show Scenes Make Too Much Sense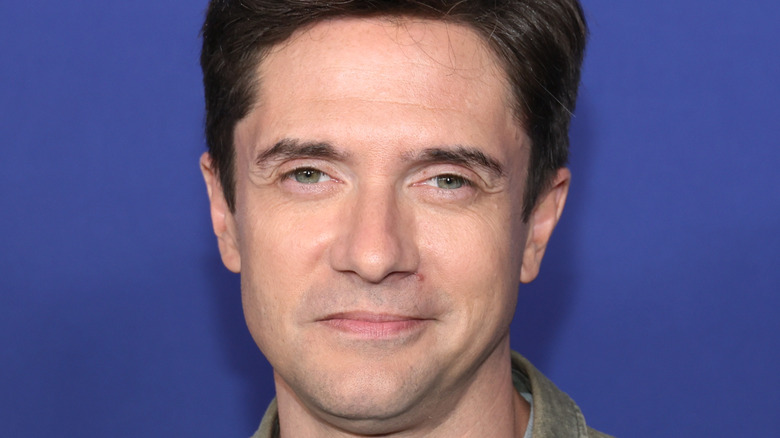 Dia Dipasupil/Getty Images
"That '70s Show" had a fair share of breakout stars like Ashton Kutcher and Mila Kunis. But the star of the show, Topher Grace, went through an interesting transformation. After seven seasons of playing the goofy, awkward teenage nice guy, Eric Foreman, he left the show to focus on his movie career, forcing the show to move on without him for its final season (but don't worry, he came back for the finale). It looked for a moment like Grace was about to become a big Hollywood superstar until his casting as Venom in "Spider-Man 3," a choice that is considered one of the biggest comic book miscasts of all time (via ComicBookMovie). In fact, even Grace says he's a little confused as to why he got that role.
Grace changed tactics after that. In an interview with IndieWire, the actor explained that he had enough money from "That '70s Show" that he could focus on making movies with auteurs, recently appearing in Spike Lee's "BlacKkKlansman" and David Robert Mitchell's "Under the Silver Lake." He is going to appear in the upcoming sequel series "That '90s Show," and says he has very fond memories of "That '70s Show" but can't watch it anymore because "It's hard for me to watch that show in reruns. It makes you so nostalgic. It'd be like if they were rerunning your high school yearbook all the time." So what were his favorite scenes to shoot? The answer makes a lot of sense.
Grace likes it when there are lots of actors in the scene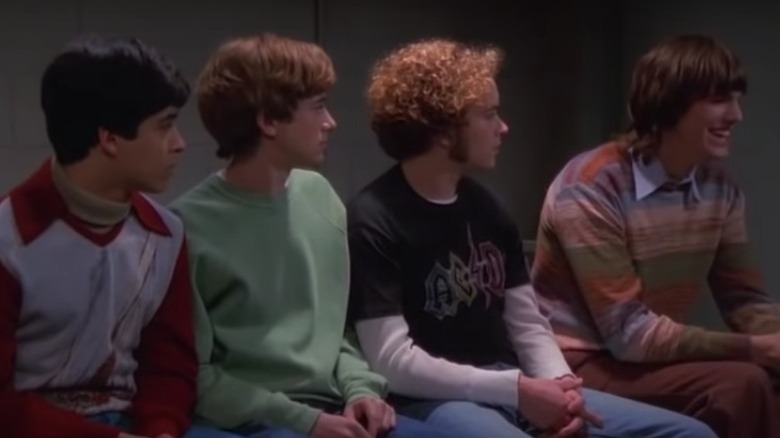 YouTube
In the "That '70s Show" behind-the-scenes special, Grace explained what his favorite scenes to shoot were. "My favorite scenes are when the group is all together," said Grace. "Especially the episodes where you get like 11 people in one scene. Donna's dad, Tommy Chong, and you're firing on all cylinders." Grace wasn't the only one who thought more was merrier when shooting. Laura Prepon said, in the same interview: "I think our funniest shows are when it's just us. Like, the kids and the parents. Because our audience relates to that. They love seeing us in the basement, in the Foreman house, the kids doing their thing, the parents doing their stuff. People love that."
It seems like the cast loved working together, and they still do. Distractify reported in 2020 that the "That '70s Show" cast are still friends all these years later. Almost all the cast members are returning for "That '90s Show," so it's good to see they still share some of that chemistry and can put it into the new series. Grace teased his return to the role of Eric Foreman shortly after it was announced by tweeting a picture of him in one of his old '70s t-shirts, saying, "Yup, still fits. #hellowisconsin." So it looks like Foreman is all geared up for the upcoming reboot of the classic sitcom. Are you?