Meghan Markle's Childhood Included Having Front Row Seats On The Set Of This Sitcom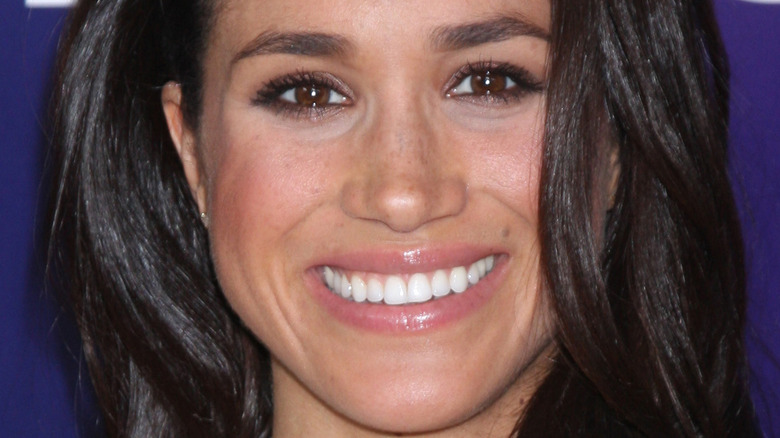 Kathy Hutchins/Shutterstock
Markle was invested in acting from an early age, with a former teacher revealing that she starred in her high school's various productions (via People). She eventually did make it big, landing a starring role as Rachel Zane in "Suits." The critically-acclaimed series put Markle on the map, with the actress saying to Marie Claire in 2013: "It's crazy to finally have a pilot that has more than the longevity of one season — this is like my cup runneth over." Markle went on to star as Zane for seven of the show's nine seasons, appearing in over 100 episodes, per IMDb.
Markle enjoyed a healthy career in entertainment prior to her 2017 retirement, notes Fox News. Fans may also remember her from Robert Pattinson's "Remember Me," as well as the pilot episode of "90210." Though she may not be acting much these days, it's a passion that was instilled in Markle from a young age. After appearing in several high school productions, the star told Marie Claire how she went to Northwestern University for acting. Though she originally considered a career in politics after working at the United States embassy in Buenos Aires, she eventually pivoted to becoming a thespian full-time following a chance encounter with a Hollywood manager.
However, Markle's passion for acting can likely be traced back to her childhood, when she frequently visited the set of one of the most popular comedies of all time.
Meghan Markle frequented the set of Married... With Children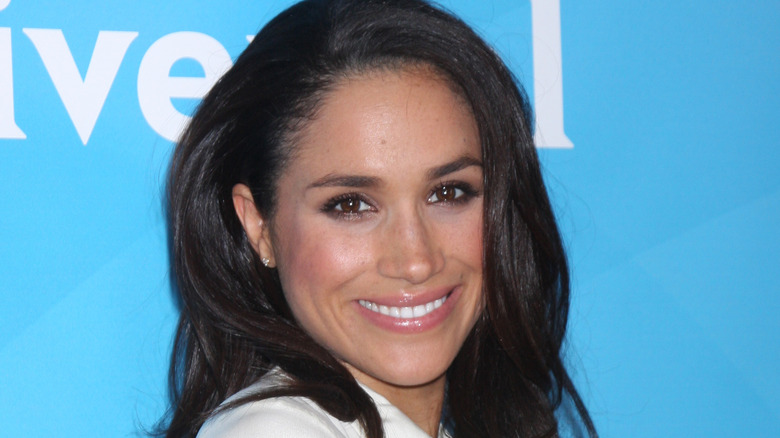 Kathy Hutchins/Shutterstock
In an interview with Esquire, Meghan Markle opened up about growing up on the set of "Married... With Children," which was filmed on a variety of sets throughout Hollywood (via IMDb). "My dad was a lighting director and director of photography," Markle revealed. Her father, Thomas Markle, is a veteran in the television industry, having also worked on "General Hospital." The technician and creative has two Daytime Emmys under his belt, alongside a slew of other nominations (via IMDb). "Every day after school for 10 years, I was on the set of 'Married... with Children,' which is a really funny and perverse place for a little girl in a Catholic school uniform to grow up," Markle continued. Markle has gone on to appear in her fair share of perverse films, including the raunchy comedies "Get Him to the Greek" and "Horrible Bosses." 
"Married... With Children" star Ed O'Neill also noted how he used to spot young Markle on set. "She used to come on the set in her little Catholic school uniform. She was, like, nine," the actor said while speaking on The Ellen Show. Her visits on the set eventually landed Markle her first acting job in the form of an uncredited appearance as a student in Season 9, Episode 28 (via IMDb). The episode aired in 1995, seven years before her first credited role in "General Hospital," another series her father worked on.