Bill Murray Suffered A Ghostbusters Head Injury Thanks To This Iconic Prop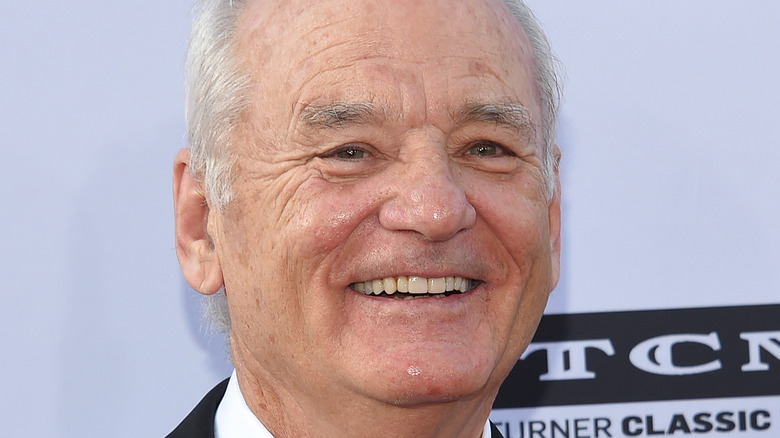 DFree/Shutterstock
It's not always fun and games making a movie. Whether the film's talent works in front of the camera or behind the scenes, accidents will happen. Just ask the filmmaker behind 2016's "Ghostbusters," Paul Feig. Feig obviously had the best of intentions when creating his reimagining, but fans were sorely disappointed with the "Ghostbusters" reboot.
Feig didn't help matters when he brought back and featured many of the actors from the original "Ghostbusters" in his remake, but the director recast them all as different characters. And while Murray didn't sustain a shot to the head on the remake's set, the actor was without question injured by the unconventional casting approach. Instead of fan-favorite Peter Venkman, Murray was reduced to portraying paranormal skeptic Dr. Martin Heiss. Who the heck is Martin Heiss? And where was Dr. Venkman?
Fortunately, Jason Reitman's "Ghostbusters: Afterlife" redeemed the film franchise and paved the way for even more meaningful installments. Reitman's sequel might not have played as well with critics, but the vast majority of the fans loved the movie, according to Rotten Tomatoes. But, for Murray, getting back in the saddle didn't come without some hiccups or head wounds. So, how in the world did Murray sustain a head injury on the set of "Ghostbusters: Afterlife?" And which iconic prop was the culprit?
Murray was hit in the head with a proton blaster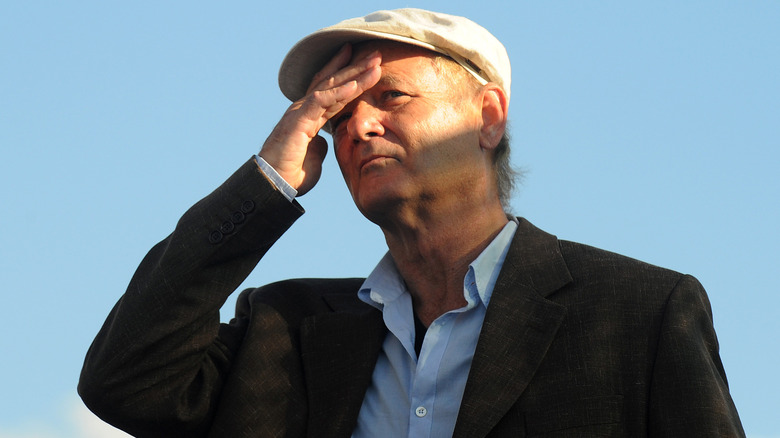 Luca Ghidoni/Getty Images
Murray wasn't on speaking terms with the proton blaster anyway, after he endured such a hard time just wearing it on the set of "Ghostbusters: Afterlife." But things got even worse when co-star Ernie Hudson turned suddenly and accidentally plunked Murray in the head with his proton blaster. "I hit him on the head with my gun as he was getting up," Hudson said in an interview with Vanity Fair.
Yes, the accident did leave a mark on Murray's head, but he only left the set for a few minutes, and upon his return, the mood seemed jovial. "Yeah, I mean, what's a concussion anyway?" Finn Wolfhard asked Murray jokingly upon his return, and the co-stars engaged in some banter. "What's a concussion?" Murray asked as if to say, 'I'll show you what a concussion is,' and Murray taunted Wolfhard as if he intended to give his co-star a one-on-one demonstration with his own proton blaster.
"Close your eyes," Murray playfully warned Wolfhard. Hudson then tried to apologize again, but Dr. Venkman was good to go, and only the actor knows just how much Tylenol he required. "It's okay," Murray explained, and the Hollywood veteran shook off the cobwebs. "I learned a valuable lesson!"