Owain Arthur Divulges What It's Really Like Working Alongside Sophia Nomvete On The Rings Of Power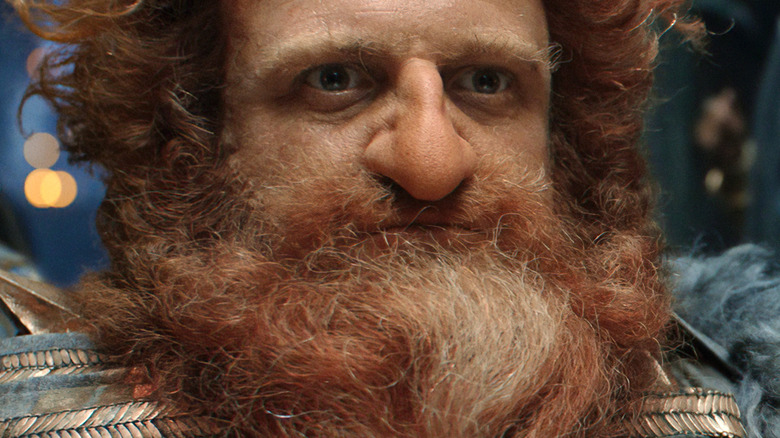 Amazon Studios
"The Lord of the Rings: The Rings of Power" is the most expensive television series ever made (via Forbes). With estimates coming in at around $1 billion dollars for the 8-episode first season alone, the budget for the fantasy show is truly staggering. However, if the viewership coming in from Amazon Prime is any indication, the money that the streaming giant has put down on the series is going to be worth their while (via Amazon).
Inspired by "The Lord of the Rings" and its appendices by J.R.R. Tolkien, "The Rings of Power" takes place long before Frodo or even Bilbo Baggins got their hands on the One Ring. Taking place during The Second Age of Middle-earth, the prequel establishes several key characters that viewers will follow, with some new and others returning.
Two of the new characters are dwarf Prince Durin IV (Owain Arthur) and his loving wife, Princess Disa (Sophia Nomvete). While the two have shared many scenes together in "The Rings of Power," fans might find themselves wondering if the actors that portray them get along in real life.
Owain Arthur and Sophia Nomvete get along incredibly well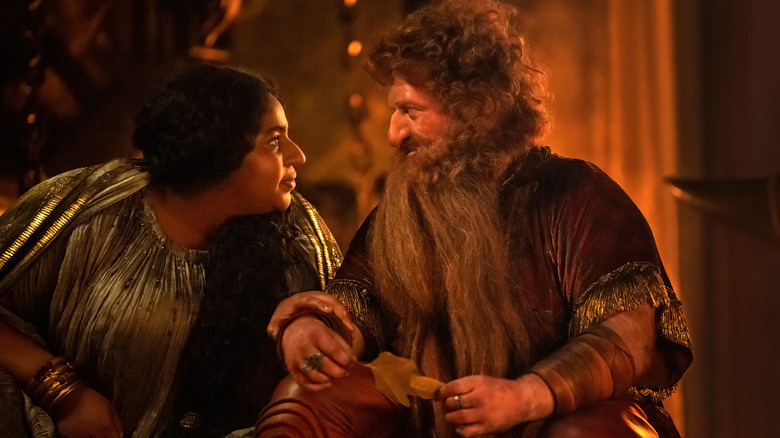 Amazon Studios
Owain Arthur and Sophia Nomvete, who portray Middle-earth's shortest power couple in "The Lord of the Rings: The Rings of Power," spoke to Fangirlish about the dynamic between their characters and their working relationship. "Well, look at her!" Arthur said with a laugh, gesturing to Nomvete. "I get to work with this every day!" This prompted Nomvete to cut in and quip, "This old thang!"
Honestly, right from the beginning of the interview, it's clear that the two actors get along swimmingly and aren't afraid to crack a few jokes to break the tension of a standard interview. Truthfully, they seem closer in real life than their long-married characters are in the show, which suggests a pretty special bond. 
"Just absolutely phenomenal. On and off set, we kind of get on, don't we?" Arthur asked Nomvete before making a goofy face. "Ish," she replied with mock snideness. "So there's a lot of love, a lot of heart in our relationship, on and off set," Arthur concluded more seriously.
Well, if the video of the two "The Rings of Power" actors together is any indication, they definitely don't lack for chemistry either in terms of affection or their shared sense of humor. Either way, look for more of the dwarven duo as the remainder of the first season of "The Rings of Power" finishes out over the coming weeks.