The Price Is Right Announcer's Secret To Calling People Down To Play Is Hilarious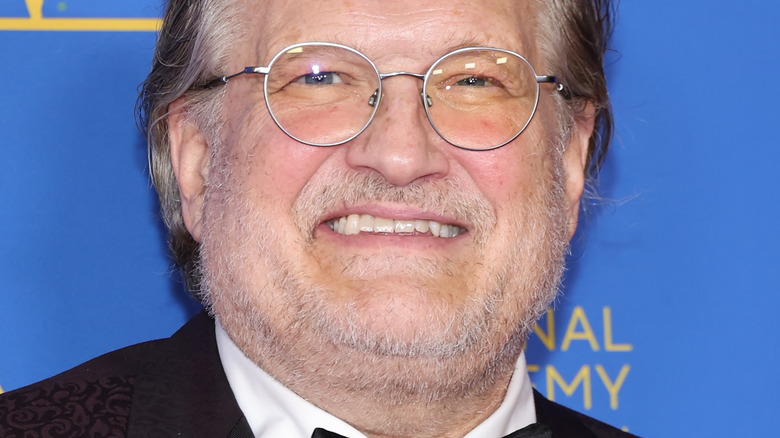 Amy Sussman/Getty Images
Over the past 50 years, the CBS game show "The Price Is Right" has grown to insane heights in terms of popularity — to the point where even its announcers are famous and beloved by fans. Just look at their iconic phrase, "Come on down!" It's become one of the most recognizable things about the long-running daytime program. From Bill Cullen to Bob Barker to Drew Carey — it didn't matter who the host of "The Price Is Right" was, what has arguably mattered most to contestants is hearing those three little words being uttered by announcers like Johnny Olson, Rich Fields, and George Gray, who is actually still calling folks down to this very day. And according to him, there's a very special ingredient that goes into the "Come on Down" secret sauce.
"I do have a trick," Gray explained in a June 2022 interview with CinemaBlend. The longtime TV announcer and host has spent over a decade-and-a-half working with contestants and people's names, and during all that time, he's come across a lot of different spellings and pronunciations. For Gray, it gets really hard to please both the players and himself, so in order to make everyone's lives easier, the Missouri native and Arizona transplant has come up with a secret and hilarious regimen to help deal with the issue.
Gray says he flips a coin in his head when it comes to pronouncing names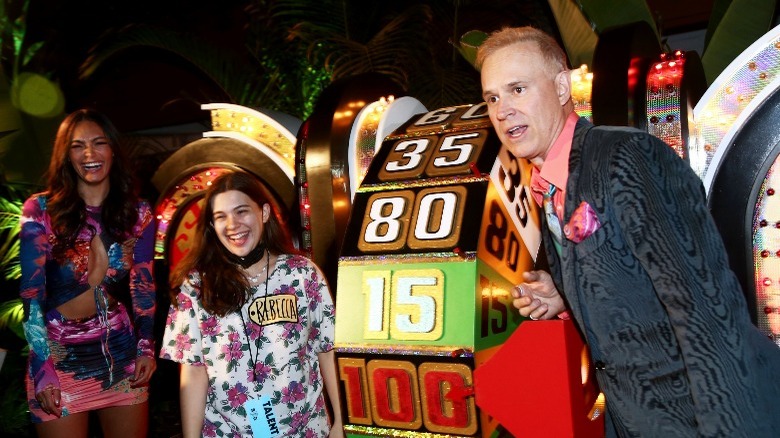 Tommaso Boddi/Getty Images
"The Price Is Right" announcer George Gray is a realist. When it comes to announcing contestants' names while calling them down, the 55-year-old isn't afraid to tell audience members that he's going to butcher them — with him admitting to CinemaBlend that the pronunciation ultimately comes down to a coin flip in his head. 
"I destroy people's names," Gray hilariously admitted. "I go out and say hi to the audience before we start the show, and I always tell them, 'I am going to ruin your name. I apologize to you and your family members. They don't tell me how to say your name. If your name is Ta-ra, or Tar-a – that [spelling] is the same exact name! And they don't tell me which way you say it.' So if I look at it on paper, I just flip a coin in my brain."
Gray, who has served as the permanent announcer for "The Price Is Right" since 2011, said there have been countless times where he's run through his coin flip process with audiences on the record-breaking game show. According to him, he's almost always wrong. "I don't know how it's mathematically possible," Gray said. "But I'm always wrong. Always. And that's first names — wait 'til I get a hold of your last name. If you've got like six vowels next to each other, good luck. I'll do the best I can. But I trainwreck everybody's name." Another major problem that crops up with the "Come on Down!" segment, Gray said, is that the wrong people will sometimes come down. So to avoid this, the longtime "Price Is Right" voice has implemented another secret tactic into his announcing repertoire.
The Price Is Right crew also uses 'huge cue cards' to let audience members know they won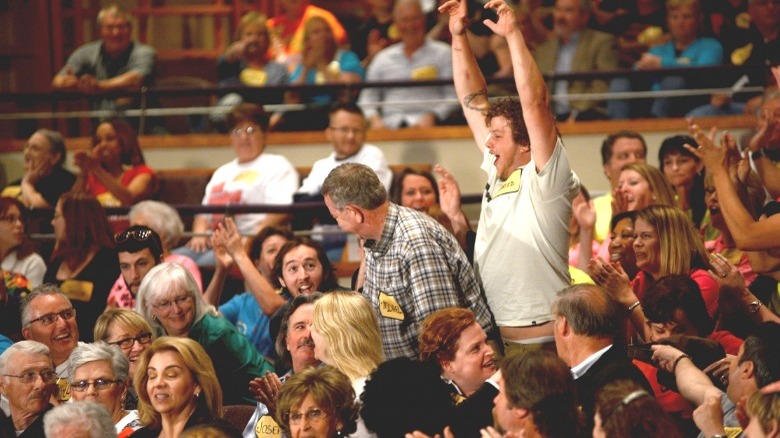 David A. Beloff/Getty Images
According to George Gray, once a contestant is called down, there's actually a procedure that happens on stage where "The Price Is Right" crewmembers will hold up giant cue cards with the person's name on them to ensure that they're not making a mistake. 
"This is a little inside baseball," Gray told CinemaBlend. According to him, the cue card process came up because of all the audience noise. "It's so loud in there too," he said. "So we don't want the wrong person to come on down since that could be quite embarrassing. It's a long walk back to your seat. So what we do is when I say somebody's name, as soon as I say that name, there's a page on stage that has a huge cue card and lifts it up with that person's name in huge pen written on it. So there's two ways to know if you're coming on down. And I always tell people, 'When you see your name on that card, you can pronounce it in your brain any way you want. You pronounce it the right way.' The contestants can keep those cards as souvenirs after."
When it comes to appearing and competing on "The Price Is Right," there are a number of other secrets that go into the production and game show aspect of things, according to Gray. This includes how to spin the legendary Big Wheel and land yourself in the Showcase Showdown. "I would say a lot of people just really, they try to rip it off the bearings, you know, like big guys, mostly guys," Gray told CinemaBlend, noting how it often takes a softer touch. "I think by accident, a lot of older women that don't have a ton of upper body strength, they can get really lucky," he said.