Criminal Minds And Sons Of Anarchy Share More Stars Than You Probably Know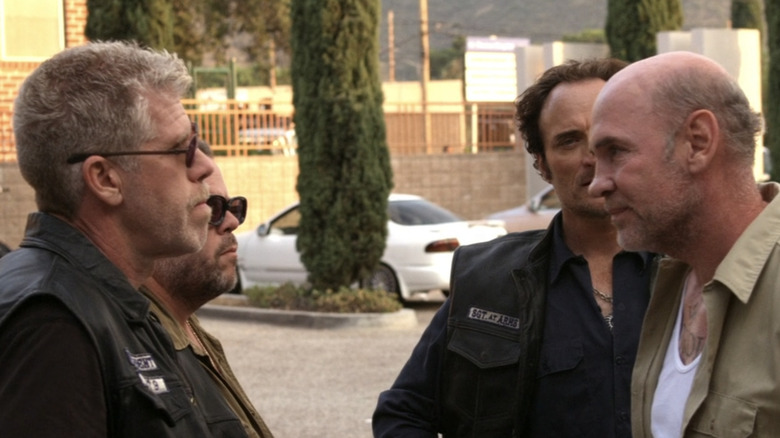 FX Productions
Despite their original runs ending, "Criminal Minds" and "Sons of Anarchy" both remain popular shows with enduring fanbases. During its 15-season run on CBS, "Criminal Minds" focuses on the characters of the Behavioral Analysis Unit in the FBI, who assist in solving crimes of a particularly violent or serial nature. The procedural series remains well-loved, and a series revival, starring several members of the original cast, was officially greenlit for Paramount+ in July 2022 (via Deadline). Meanwhile, FX's "Sons of Anarchy," which lasted from 2008 to 2014, focused on the titular motorcycle club in the fictional town of Charming, California. Despite ending tragically for many characters, the popularity of the show led to a spin-off called "Mayans M.C.," about a Latino motorcycle club that is often featured in "Sons of Anarchy." The spin-off was recently renewed for a fifth season, according to Variety.
Both dramas deal with tragedy and death in their own respective ways. Despite how they air on different networks and have different storytelling formats, one might presume the similarities end there. It might thus come as a surprise to viewers that the two shows share some other commonalities, notably in their casting.
Criminal Minds and Sons of Anarchy share a surprising amount of actors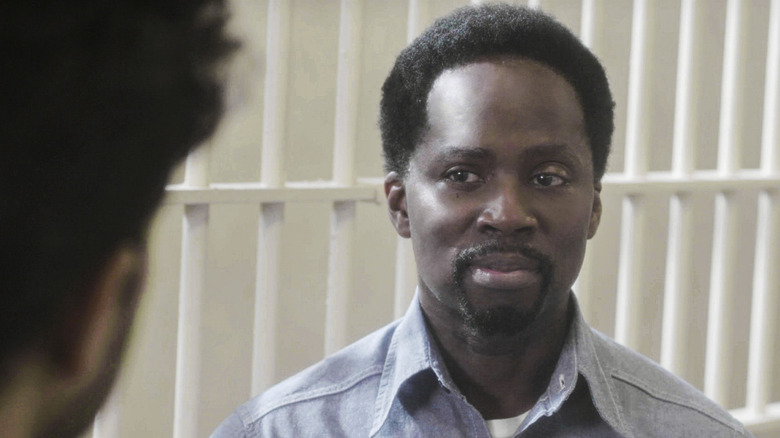 CBS
Fans in the "Sons of Anarchy" subreddit have noticed how many actors on the show also starred on "Criminal Minds." u/Horror_Lobster9717 initiated one thread, writing that as many as 10 to 15 actors might be shared between the two shows. Interestingly, u/ICameBack4uSaul had the same observation several years earlier, which emphasizes just how many fans of both programs are noticing the substantial number of actors that have starred on the two TV shows at some point in their run.
So which actors do the two shows have in common? One notable actor is "The X-Files" alum Mitch Pileggi, who only starred in one episode of "Criminal Minds" in 2008 but had a 13-episode run as Ernest Darby, a street gang leader in "Sons of Anarchy." Harold Perrineau also had roles on both shows. in "Criminal Minds," he had a short run as former FBI agent Calvin Shaw, and in "Sons of Anarchy," he played the notable villain Damon Pope.
It certainly isn't limited to those actors, though. IMDb also shows an additional slew of actors who had roles in both programs, including Michael Beach, Dendrie Taylor, Timothy V. Murphy, Rachel Miner, Johnny Lewis, Niko Nicotera, Marcos A. Ferraez, Andy McPhee, Dimitri Diatchenko, David Rees Snell, Chad Lindberg, Jeff Kober, Michael Shamus Wiles, Eileen Grubba, and Billy Brown. All in all, this covers 17 shared actors between "Sons of Anarchy" and "Criminal Minds." 
Fans speculate that when two TV shows have large overlaps between actors, it is likely due to the shows sharing casting agencies. As u/GreyFox-AFCA pointed out, "Sons of Anarchy" also shares some of the same actors that appear on Amazon Studios' "Bosch." With this knowledge, it'll be interesting to see if any of the same actors that appear in "Mayans M.C." end up in the "Criminal Minds" revival.