The Hilarious Way John Krasinski Almost Blew His Audition For The Office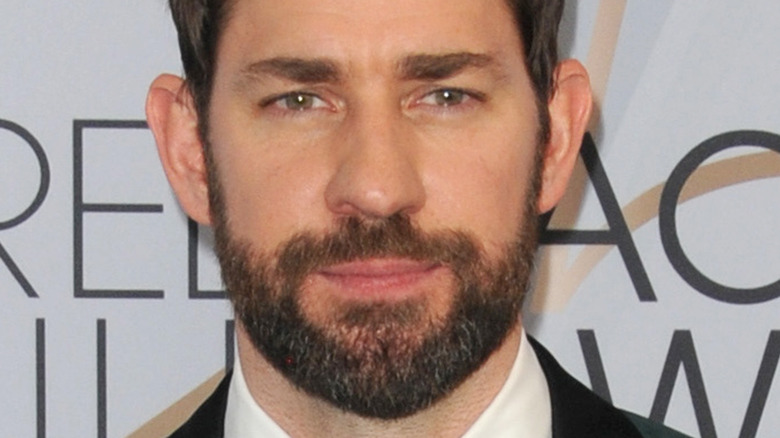 Kathy Hutchins/Shutterstock
Long before John Krasinski's successful venture into the horror genre with "A Quiet Place" or landing the lead in "Tom Clancy's Jack Ryan," the fledgling actor made his way up the Hollywood food chain playing bit parts in films like "State and Main," "Kinsey" and "Taxi."
Meatier, more meaningful roles in "Leatherheads," "It's Complicated" and "Something Borrowed" followed, but it was his infamous audition that won him the part of Jim Halpert on the American version of "The Office." Krasinski's character was a jovial guy who constantly stared into the camera to accentuate the more oblivious comedic moments, but Jim spent a majority of his time pulling practical jokes on his colleague, Dwight Schrute (Rainn Wilson).
However, when Jim wasn't encasing Dwight's stapler in gelatin or hiding his desk in the men's bathroom, Halpert was falling madly in love with co-worker Pam Beasley (Jenna Fischer). But Jim and Pam's happily ever after almost happened without Krasinski because he nearly blew his audition.
Krasinski belittled the show to the executive producer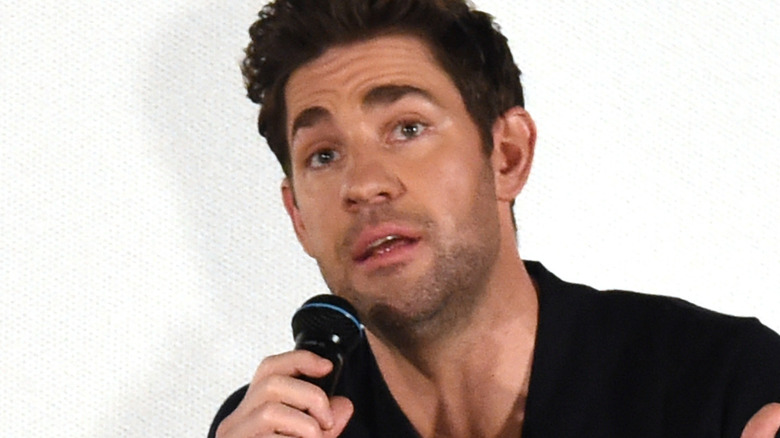 Michael Kovac/Getty Images
Krasinski wasn't anxious about his audition for "The Office," but he did shoot himself in the foot when he accidentally bumped into the producer, Greg Daniels, who was adapting the British sitcom for NBC. The executives were returning from lunch, and Krasinski was next in line to try out. "This guy sits in front of me with his salad and people are coming in and out and he goes, 'Are you nervous?'" Krasinski recalled meeting Daniels during an interview on "Off Camera with Sam Jones."
"And I was like, 'You know, not really,'" Krasinski continued. "'You either get these things or you don't. But what I'm really nervous about is this show. It's just I love the British show so much and Americans have a tendency to just really screw these opportunities up.'" Daniels then introduced himself as the executive producer, and Krasinski claimed to have barfed in his own mouth before hurrying outside to consult his manager by phone.
Fortunately, Krasinski battled through the embarrassment and proceeded with the audition. When Krasinski finally entered the room, all the executives were in an uproar of laughter because they all heard from Daniels that Krasinski dissed the show. Despite his exchange with Daniels, Krasinski nailed the audition, and he was then sent to screen test in Los Angeles. It was there that he read with his future co-star and Jim's love interest on "The Office," Fischer.