The Strange Request Vanna White Once Made Of Pat Sajak Before Filming Wheel Of Fortune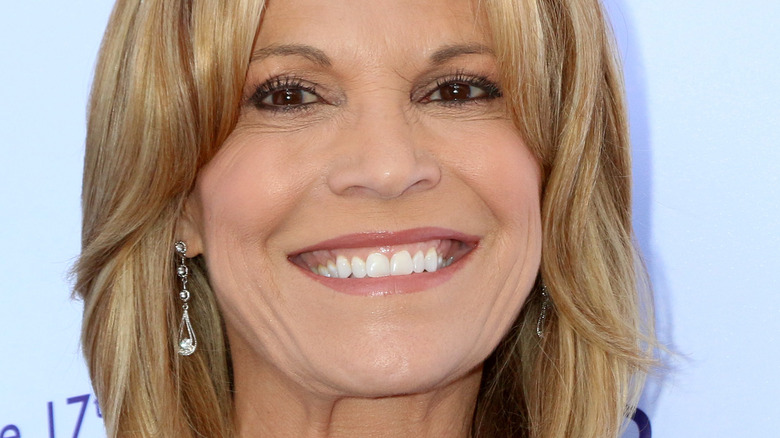 Kathy Hutchins/Shutterstock
Pat Sajak and Vanna White have been co-hosts of "Wheel of Fortune" since 1983, meaning they've been doing it for over 35 years now. In a 2021 interview with Entertainment Tonight, the pair talked about how close their friendship is after all these years. "We've been together for like 38 years and he's like my brother," White told ET. "He's funny. I mean, we could finish each other's sentences if we wanted to. We know each other that well."
Their closeness got Sajak in a little trouble, though. In a 2022 episode of the show, there was a contestant who was a professional opera singer, leading White and Sajak to have a discussion about opera at the end of the episode. "Are you an opera buff at all?" Sajak asked White. "I'm not a buff, but I like opera," White replied. "Have you ever watched opera in the buff?" Sajak then asked her. White seemed a little surprised by the question but mostly laughed off her co-host's joke.
Still, some people found this moment on the show to be inappropriate. "I feel like I just witnessed a #metoo moment on @WheelofFortune?" tweeted Twitter user @shelleymac911. However, most of the responses to that tweet argued that the two are long-time friends who can joke like that with each other. Sajak and White did seem to suggest that that was the case in an interview the two did together in 2006. "It's silly stuff," Sajak said, regarding their friendship. "It's brother-sister kind of stuff. It's sexual innuendo. Well, it is. It runs the gamut."
However, there's one story that Sajak does seem to love to tell about his friendship with White, and it's rather bizarre.
She told him to smell her fingers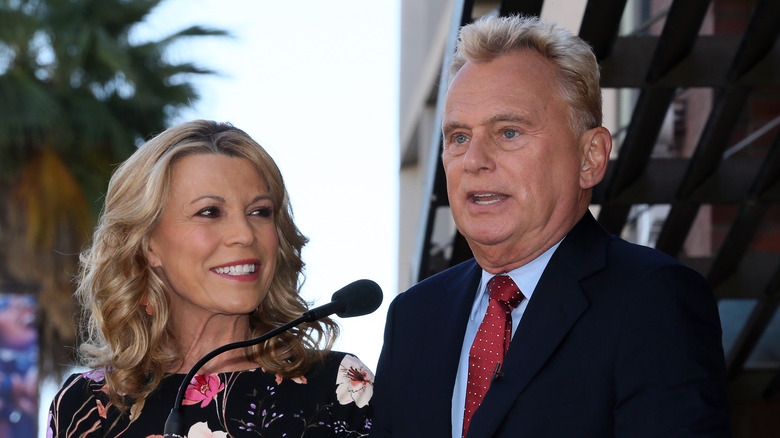 David Livingston/Getty Images
In multiple interviews, including the aforementioned interview from 2006 and a 2012 interview with ESPN's "Highly Questionable," Pat Sajak told a pretty bizarre story about one moment with Vanna White. "So we're backstage waiting to come on ... we're talking about this or that," Sajak told "Highly Questionable." "One day, and I don't know what, she must have just picked up something, I don't know what it was. And, as our names are being announced, we're about to walk out, she innocently puts her two fingers in front of my nose and says, 'Smell this.'" The strange incident must have made an impression on Sajak to bring it up in at least two interviews conducted six years apart from each other. Still, it's the kind of thing you can only ask of someone after a very long friendship.
Despite their many years on the show and their strong friendship, the two may not be hosting the show much longer. "We're certainly closer to the end than the beginning," Sajak told ET in the previously mentioned interview. "I wouldn't bet on seeing us in, like, 10 years, I would say," he added before asking White if that was a fair assessment, to which White agreed. So it might not be too much longer before we see the iconic pair retire. However, after all the years they've been doing this, they've probably earned a break.