Crime Thriller The Smack Just Added An 1883 Lead To Its All-Star Cast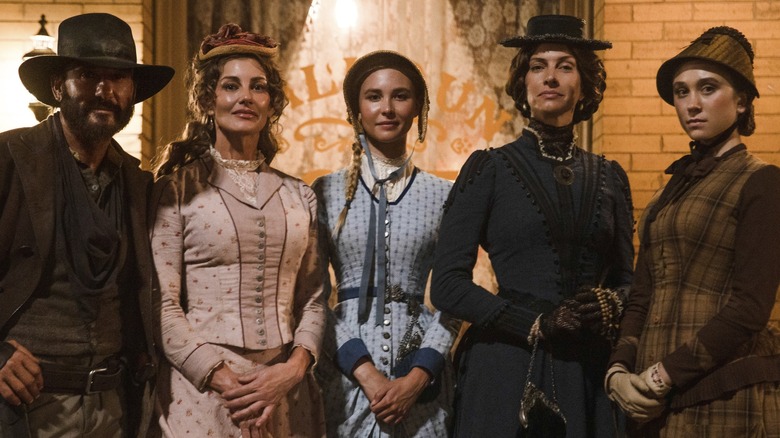 Emerson Miller/Paramount+
With its premiere on Paramount+ in December 2021, "1883" continued the tradition of American West-set TV dramas. The show's interpersonal character dynamics, themes that resonate within today's world, and its grim and gritty tone recall some of the most searing serial dramas of the 2000s and 2010s, including its sister series, "Yellowstone." And one of the show's strongest points is its phenomenal cast, which includes Sam Elliot, Tim McGraw, Faith Hill, and Isabel May. All of the actors give authentic performances that highlight the mental and physical perils of traveling on an open range throughout the post-Civil War Western landscape.
Their acting talents are certainly in demand as one of the show's leads just landed a role in the upcoming movie "The Smack," which is to be directed by David M. Rosenthal, whose previous features include the remake of "Jacob's Ladder" and the romantic thriller "The Perfect Guy." "The Smack" appears to be a gritty crime thriller and is adapted from the 1979 novel of the same name by Richard Blade. Casey Affleck, Marisa Tomei, and Keke Palmer have already reportedly signed on to the movie, and according to The Hollywood Reporter, their star power will be given an even bigger boost thanks to one of the leads of "1883."
Isabel May to co-star in thriller film The Smack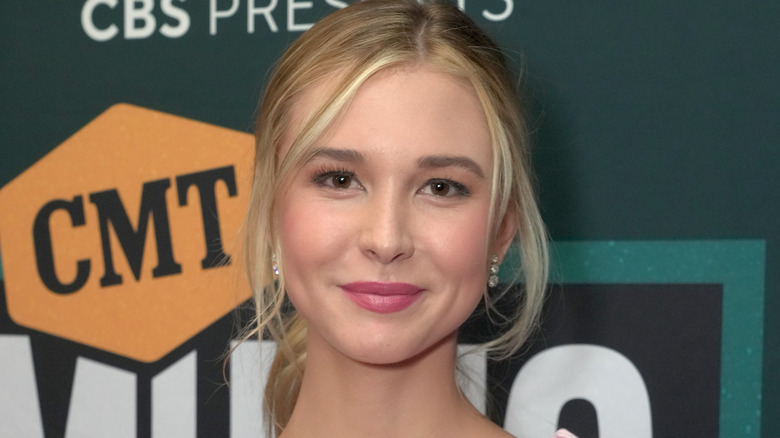 Kevin Mazur/Getty Images
Isabel May, who plays strong-willed and resourceful Elsa Dutton on the Paramount+ Western "1883," has joined the cast of "The Smack" (via The Hollywood Reporter). She will play the daughter of protagonist Rowan Petty (Affleck), a con man trying to pull off a massive job to get himself out of a hole. The name of her role was not identified, but it was revealed that Petty's daughter has distanced herself from her criminal father while dealing with her own health issues. Thanks to her magnetic and multi-dimensional portrayal of Elsa, we can only expect more of the same in this role that alludes to heavy drama and family strain.
Considering what a huge hit "1883" proved to be, it's not surprising to see May following it up with a star-studded feature. In an interview with Air Mail, she was asked about being turned down for "1883" creator Taylor Sheridan's crime series "Mayor of Kingstown" with his promise to work with her in the future, which turned out to be the Western drama series. May responded, "I'm an optimistic person, but I don't necessarily have a lot of faith in Hollywood. I admired [Sheridan] greatly but had zero expectations." He was serious, and now Hollywood is as well.