The Box Office Bomb That James Wan Wishes Had Gotten A Sequel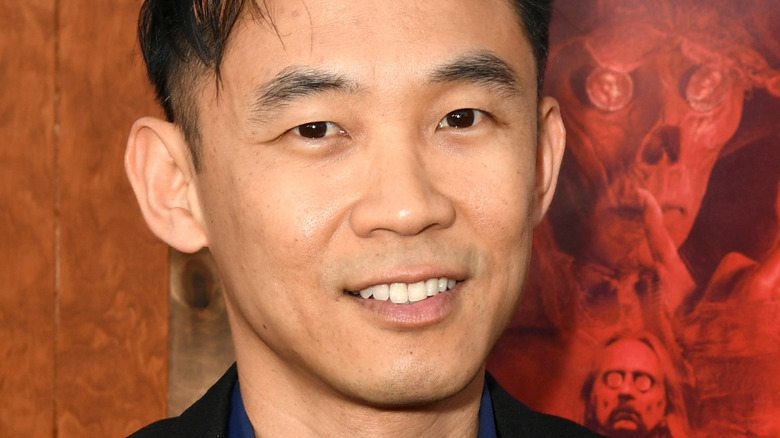 Kevin Winter/Getty Images
James Wan is one of the most famous filmmakers in Hollywood. The writer, producer, and director is mainly known for his contributions to the horror genre, as his IMDb page has him as the primary engineer of two of the most prominent franchises in the last few decades. Both the "Saw" films and "The Conjuring" universe exist largely thanks to his creativity, ingenuity, and ability.
More recently, Wan has branched out to other genres as he has served as the executive producer for 95 episodes of the "MacGyver" reboot and the newest "Mortal Kombat" film. His directing credits have also expanded as he has directed installments in the "Fast & Furious" and DC franchises. His "Aquaman" film is one of the few truly beloved movies in the DC franchise, and Aquaman himself is arguably the only core character from the Justice League who still has solo outings that are alive and well.
Wan recently took to social media to give his thoughts on another big-budget film he believes should have taken off and gotten a sequel.
James Wan thinks there should have been a sequel to John Carter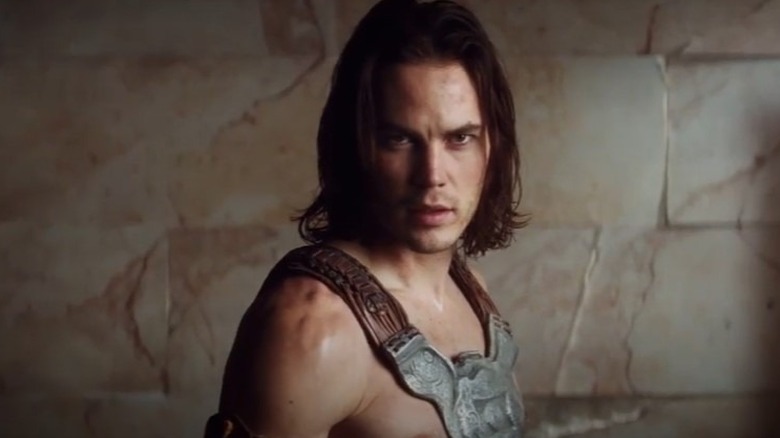 Disney/YouTube
James Wan took to his Instagram page on September 15, 2022, and shared some love for "John Carter," the much-maligned 2012 attempt to adapt the first book in Edgar Rice Burroughs' "Barsoom" series of sci-fi novels. He posted a screengrab of the film with a caption that read, "Just a friendly reminder that JOHN CARTER is a great sci-fi adventure flick. I'm still upset we didn't make it a big hit that it deserved to be. Would've loved to have seen Andrew Stanton continue the Barsoom series." Wan went on to explain that he is re-reading the source material and is in awe of the imagination that went into the books and how the fantasy world could have been translated to the screen.
Looking at Wan's filmography and the adaptations he has brought to the screen in "Aquaman" and "Mortal Kombat," one can't help but think that "John Carter" could get a second life with the director at the helm. His ability to create fantastic worlds with an element of horror and dynamic characters could prove immensely profitable if they give him a new franchise to direct. But there are reasons why "John Carter" didn't take off as expected.
Why John Carter failed to launch a franchise
"John Carter" is based on 1917's "A Princess of Mars," the first book in Edgar Rice Burroughs' 11-novel "Barsoom" series. As noted above, the movie was directed by Andrew Stanton, who, at the time, was a Disney/Pixar darling with his involvement in animated classics like "Toy Story 2," "A Bug's Life," and "Finding Nemo." Starring in the film were experienced veterans Ciaran Hinds, Mark Strong, and Willem Dafoe, along with lead stars Taylor Kitsch and Lynn Collins. The former was coming off his career-defining role on "Friday Night Lights," and the latter achieved fame on "True Blood." The two also appeared together in "X-Men Origins: Wolverine."
The movie had all the makings of a gigantic hit that could spawn a massive film franchise, but it fell apart in significant ways that became the stuff of Hollywood legend. As told by The Wrap, the film had a director who was experienced in animation but unable to transition to live-action, a shooting schedule that was so unorthodox that those involved were unable to keep up, and a failed marketing campaign that left audiences unenthused. The result was a $307 million flop, the biggest of all time when its theater run ended.
Not only did it fail to launch a franchise, but it almost ended the careers of the two leads. Kitsch followed it up with another lead role in the flop "Battleship," but has since bounced back nicely, most recently appearing on the Amazon series "The Terminal List." Collins' career, unfortunately, took longer to recover. "Basically my people shelved me for a while," she told The Wrap. "This is so devastating because it wasn't just the film disappointing me, now it was the entire industry and my representation."