The Outsiders' C. Thomas Howell Got A Real Fist To The Face In This Iconic Fight Scene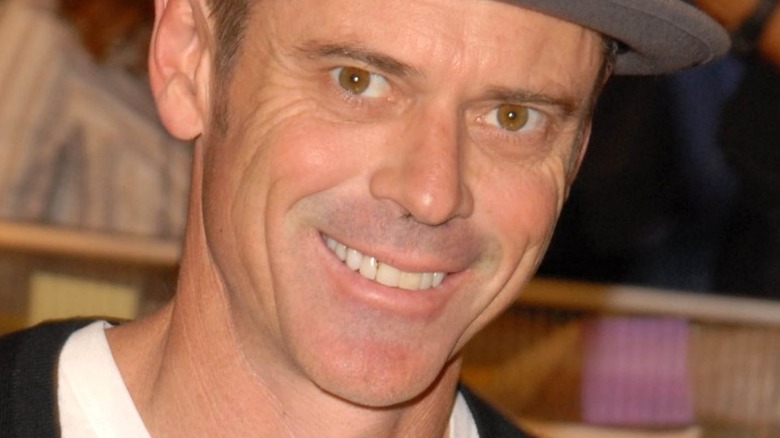 s_bukley/Shutterstock
Today, some fans may recognize actor C. Thomas Howell for his startling portrayal of the Boston Reaper in "Criminal Minds." However, others may remember him for his series of memorable roles during the '80s. In 1982, he played the role of Tyler in Steven Spielberg's "E.T. the Extra-Terrestrial," which likely opened up a few of the roles he got in the following years as a younger actor (via IMDb). He also appeared as a prominent supporting character in 1984's "Red Dawn." Two years later, he starred alongside Rutger Hauer in "The Hitcher." However, 1983 proved to be the specific year that was huge for Howell in the entertainment business, as he held the lead role alongside some future Hollywood mega-stars in "The Outsiders." 
"The Outsiders" is often considered to be a definitive '80s film, adapted from the book by author S.E. Hinton through director Francis Ford Coppola. The story follows the rivalry of two gangs of boys who share the common struggle of a rough upbringing. The cast includes big names like Matt Dillon, Patrick Swayze, Ralph Macchio, and Emilio Estevez. Even Tom Cruise appears in "The Outsiders," whose supporting role in the film began his rise as a household name.
The movie holds lots of iconic scenes, including the introduction of Howell's Ponyboy, Dillon's Dallas, and Macchio's Johnny. It also includes an even more iconic fight scene, and Howell has revealed that he took a real punch to the face during it.
C. Thomas Howell actually got punched in the rumble scene from The Outsiders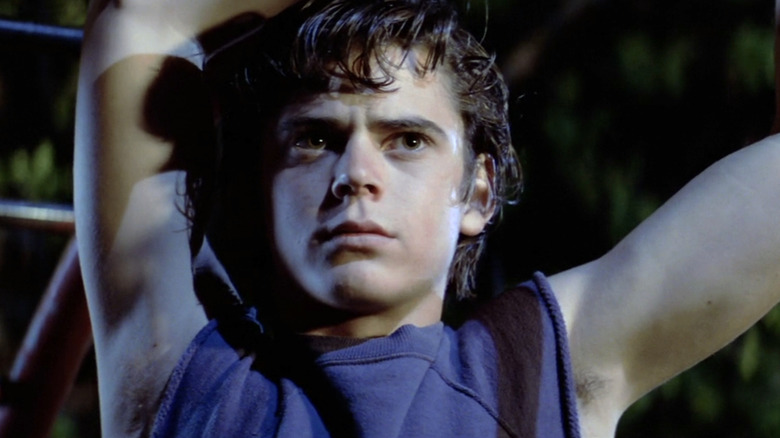 Warner Bros. Pictures
While speaking over the phone on The Rich Eisen Show in 2021, C. Thomas Howell revealed that the rumor of him getting punched in the face during filming for "The Outsiders" was true. Eisen asked him bluntly during a true or false section, and Howell gave a detailed response. "We had choreographed for three or four weeks, this extensive stunt ... fight, this elaborate sort of melee with a bunch of people," Howell explained. "And I had a pretty good exchange, you know, two judo chops and some karate kicks and whatever you do, right?"
Howell noted that he practiced and arrived for the three-night shoot, ready to go. However, on the second night, the filmmakers introduced a new element to the scene that complicated things. To make it look like pouring rain, a local fire department showered them in water as they fought. During one take, a stunt man across from Howell slipped in the mud while throwing his fake punch and caught him on the chin.
Hilariously, Howell immediately went to Francis Ford Coppola and requested to reshoot the scene, telling the director he didn't get to throw the punch his character was intended to. However, Coppola refused and subsequently used that take in the movie, leaving Howell's Ponyboy in a slightly different position than originally imagined.