Zazie Beetz On The The Key To Creating The Best Scenes Of Atlanta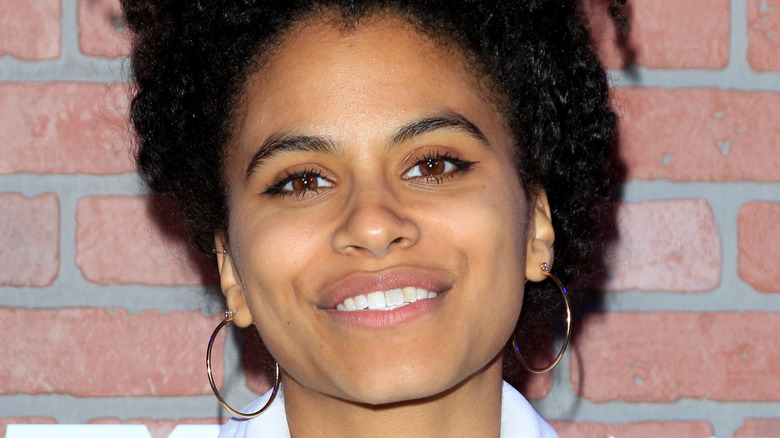 Kathy Hutchins/Shutterstock
When it comes to telling stories, "Atlanta" takes something of a unique approach. Though the series is serialized, the storytelling style of the show is often contained in shorter micro-tales rather than gradually unfurling plotlines that viewers might recognize from other popular television shows. This style helps to keep the feeling of the series fresh even as it enters its fourth and final season.
Set in the titular city in Georgia, "Atlanta" follows Earnest "Earn" Shaw (Donald Glover) as he tries to get his life together and build a better life for his daughter. The series was created by Glover, who also serves as a writer and executive producer for the show.
Zazie Beetz plays Vanessa "Van" Keefer in "Atlanta," Earn's long-suffering ex-girlfriend and the mother of his child. The Afro-German teacher remains a central character throughout the series, and Beetz is quick to point out that there's a special element that helps to make not just her scenes work but all of the best scenes in the show more compelling.
Zazie Beetz thinks the best scenes in Atlanta feature improv
Zazie Beetz sat down with Elle to discuss a variety of topics, and naturally, her role in "Atlanta" came up along the way. While Donald Glover is well-known for his obsession with making sure everything he's a part of has a certain level of quality to it (via Esquire), evidently, he's not afraid to let the cast get loose when it comes to the scripted series.
"The best pieces have improvisation. It's sprinkled through the whole thing," Beetz explained. "All the plot points are scripted, but Donald and the writers aren't particularly precious about the words, which I really love," she went on. "Something can look good on a page, but then you say it out loud for the first time, and it doesn't work, so you have to figure things out on the fly."
With Glover's penchant for the rap game and the long history of freestyle in the music genre, it makes sense that the multi-talented performer would understand the strength of going with your gut in some scenes, especially when it helps to improve the flow of dialogue. "We certainly improvise to smooth out text or to make it feel right or drop in punch lines or transitions you can sort of trail off," Beetz went on. "It gives you more freedom and allows you to really feel the scenes and see what is actually coming up and allow that to come out," she concluded.
Donald Glover is no stranger to improv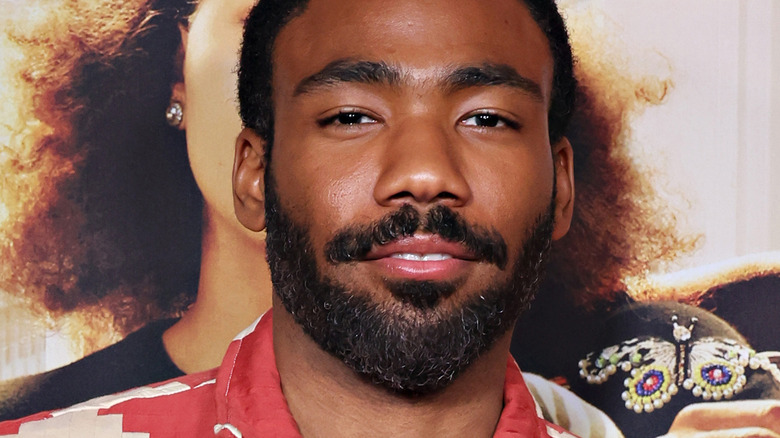 Cindy Ord/Getty Images
As mentioned above, being able to freestyle is a key component of earning respect in the rap game, and Donald Glover has the talent to rival the best when it comes to that particular skill set (via IndieWire). There are countless videos of Glover letting it flow over the beats on radio shows and talk shows, but the actor-musician also isn't afraid to improvise lines, even when he's on someone else's show.
Glover appeared in Season 2 of "Girls" as the boyfriend of central character Hannah Horvath (Lena Dunham) and improvised a whole host of lines for the show (via The New Yorker). In particular, Glover was keen to come up with his own digs when it came time to roast Hannah and her wealthy, entitled friend group in the series. Dunham went on to confirm that these lines were his alone: "Every massive insult of white women was one hundred percent him," she said. 
Seriously, is there anything that this guy can't do? Either way, look forward to more improvisation from Glover, Beetz, Lakeith Stanfield, and the rest of the cast of "Atlanta" as the show wraps up its final season.