Animated Addams Family Movie Gets 2019 Release Date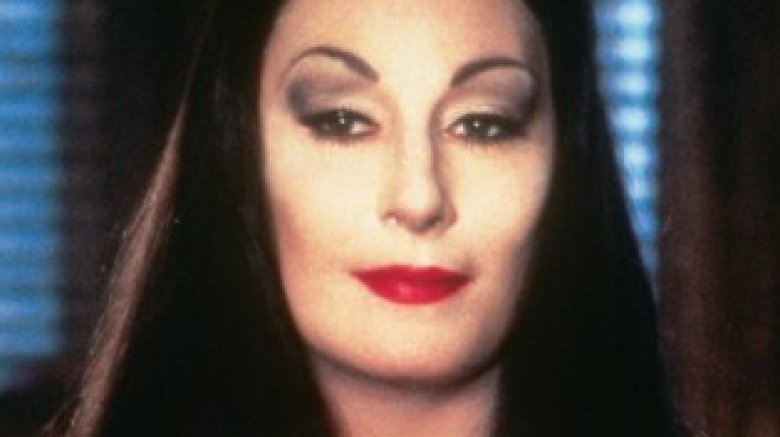 Get ready to cozy up with the creepiest and kookiest family around. 
As announced by Deadline, MGM's impending animated Addams Family film has been stamped with an official (and slightly Halloween-ish) release date. Fans can catch the pic in theaters on October 11, 2019.
Plot specifics and official castings haven't been revealed, though it was previously revealed that Star Wars: The Last Jedi standout Oscar Isaac could get his spook on to voice Addams Family patriarch Gomez Addams. Neither Isaac nor MGM have commented on the reports. 
Directed by Sausage Party co-helmer Conrad Vernon, the new Addams Family feature takes inspiration from the original cartoons by artist Charles Addams, who created the family in single-panel illustrations that appeared in The New Yorker. Addams' gag drawings eventually gained a ton of popularity, and the macabre clan of characters wound up on the small screen in the 1960s. The series, The Addams Family, featured John Astin as Gomez Addams, Carolyn Jones as Morticia Addams, Lisa Loring as Wednesday Friday Addams, and Ken Weatherwax as Pugsley Addams. Jackie Coogan as Uncle Fester, Ted Cassidy as the butler Lurch, and Blossom Rock as Grandmama Addams also starred, with the iconic creatures Thing and Cousin Itt rounding out the wacky family. Two Addams Family movies, starring Anjelica Huston and Raul Julia, were released in the 1990s. 
Corpse Bride and Monster House creative Pamela Pettler wrote the screenplay for the upcoming film, with Matt Lieberman providing story revisions. Andrew Mittman and Kevin Miserocchi will executive produce. The art team is currently working on computer-generated animations at the Vancouver-based Cinesite Studios. And though Vernon may seem like an odd choice, given his ties to the raunchy Seth Rogen film, he's actually a solid pick; he has experience working on animated movies like Shrek 2, Monsters vs Aliens, and Madagascar 3: Europe's Most Wanted.