Sausage Party Helmer To Direct Animated Addams Family Film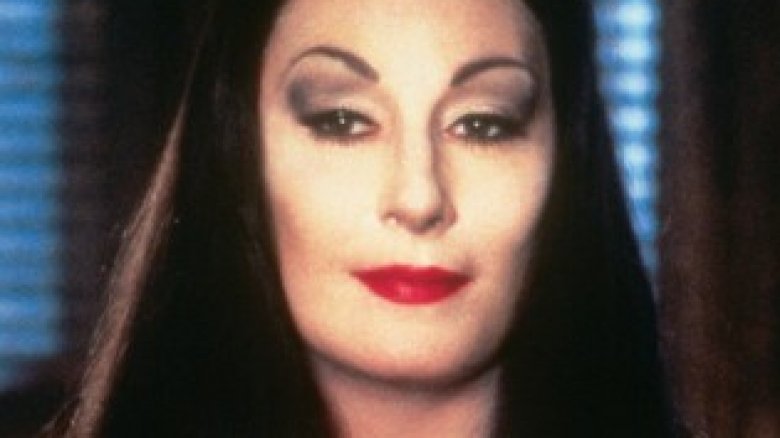 Sausage Party co-director Conrad Vernon is gearing up to tackle a new take on entertainment's favorite creepy and kooky, mysterious and spooky family. 
Per The Hollywood Reporter, Vernon has signed on to direct MGM's animated version of The Addams Family. The filmmaker will also produce the upcoming pic alongside Alex Schwartz and Gail Berman, under her banner The Jackal Group. 
Cartoonist Charles Addams brought the Addams Family to life through single-panel gag illustrations that mainly appeared in The New Yorker. Addams' work gained traction and later led to the cast of macabre characters getting the small screen treatment in the 1960s. The television series The Addams Family starred John Astin as father Gomez Addams, Carolyn Jones as mother Morticia Addams, Lisa Loring as daughter Wednesday Friday Addams, Ken Weatherwax as son Pugsley Addams, along with Jackie Coogan as Uncle Fester, Ted Cassidy as the butler Lurch, and Blossom Rock as Grandmama Addams. Of course, the show also featured the disembodied hand known as Thing and the hair-covered creature called Cousin Itt. 
In the 1970s, another television series came along, this time in animated form. The family landed a revival in the early 1990s, with a pair of successful movies starring Anjelica Huston, Raul Julia, and Christina Ricci.
The upcoming animated movie uses Addams' original cartoons as inspiration. Pamela Pettler (Corpse Bride, Monster House) wrote the new screenplay, and Matt Lieberman stepped in for revisions. Andrew Mittman and Kevin Miserocchi are attached as executive producers, and MGM's executive director Tabitha Shick is on duty to oversee the project. Computer-generated animation work is currently underway with the Vancouver-based company Cinesite Studios. 
An animation veteran, Vernon has worked on films like Shrek 2, Monsters vs Aliens, and Madagascar 3: Europe's Most Wanted. 
Check back with Looper to keep up with the newest Addams Family movie.