Oscar Isaac Might Voice Gomez In Animated Addams Family Movie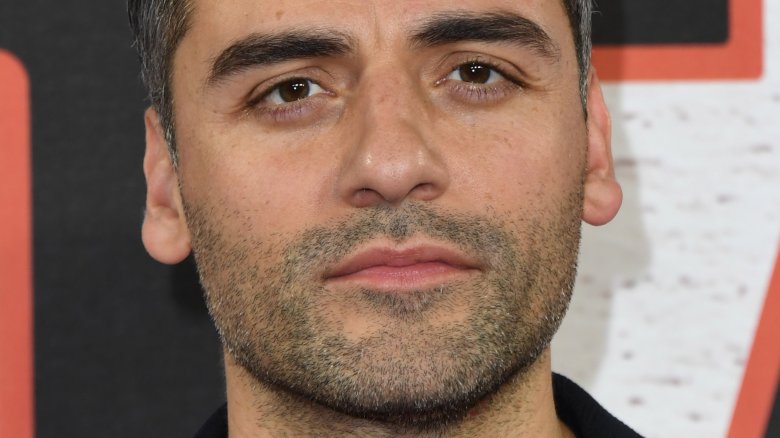 Getty Images
This is a fan-caster's dream come (almost) true. 
According to a new report from The Tracking Board, Star Wars: The Last Jedi actor Oscar Isaac is in talks to voice Gomez Addams in MGM's animated Addams Family film.
Isaac hasn't officially agreed to the voice-acting role just yet, but these negotiations are reportedly expected to end in the actor signing on the dotted line and joining the creepy, kooky, mysterious, and spooky family. No other characters in the film, such as Gomez's wife and the Addams' black-clad matriarch Morticia, have been announced at the time of writing. It's likely that if Isaac boards the project, the creative team could shape the rest of the cast around him. 
For years now, the internet has banded together to lobby for Isaac to portray Gomez, given how much the actor looks like original Gomez star Raul Julia, who played the devilishly handsome but oh-so romantic man in two feature films in the early 1990s. One fan even went so far as to create a pretty legitimate-looking trailer for a fictional Addams Family Netflix series that shows Isaac taking the lead alongside Eva Green as Morticia. All it takes is one quick Google search for "Oscar Isaac Gomez Addams" to realize that this potential casting will probably break the internet. (Sorry, Kim Kardashian.)
Directed by Sausage Party helmer Conrad Vernon, from a screenplay written by Corpse Bride scribe Pamela Pettler (and revised by Matt Lieberman), the upcoming flick has Gail Berman and Alex Schwartz attached as producers, with Andrew Mittman and Kevin Miserocchi serving as executive producers. 
Before we possibly hear Isaac's voice attached to the famous character, we can catch him on the silver screen as the dashing X-Wing pilot Poe Dameron in The Last Jedi, which opened wide on Thursday night. Next up in his docket is the sci-fi thriller movie Annihilation, which stars Natalie Portman as his on-screen wife and brings him back together with his Ex Machina director Alex Garland. Isaac recently completed filming on Life Itself, the Dan Fogelman-directed drama Amazon just bought for $10 million, and is currently working on Operation Finale, in which he stars opposite Ben Kingsley.