The Hilarious Reason Shirley MacLaine Always Wanted To Work With Marlon Brando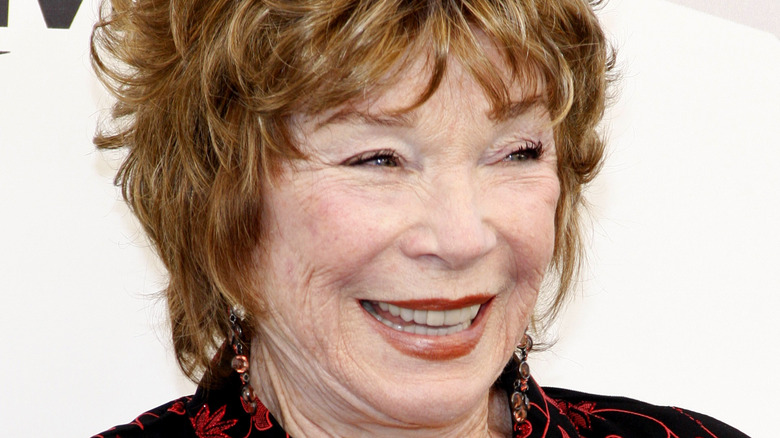 Tinseltown/Shutterstock
No one's going to argue the fact that Shirley MacLaine has had one incredible Hollywood career. Coming from a family of theater buffs, MacLaine got her big break when lead actor Carol Haney of Broadway's "The Pajama Game" literally broke her ankle. MacLaine stepped in as an understudy, catching the attention of a film producer, who signed her to a contract. From there, her star would only rise as she appeared in classics such as "The Trouble with Harry," "The Apartment," and "Around the World in 80 Days."
One fascinating aspect of MacLaine's impressive résumé is the endless list of legendary performers, writers, and directors she has teamed up with over the years. And one aspect about MacLaine's personality that fans appreciate is that she's not one to hold back an opinion about anyone, no matter who they are. For example, when asked about her experience being directed by Alfred Hitchcock in "The Trouble with Harry," she's quick to discuss how his love of food caused her to gain 25 pounds. "He wouldn't eat a meal without me." And for legendary writer/director Billy Wilder, MacLaine was quick to throw out, "I liked him, but I wouldn't put him at the head of the line for women's liberation. "
With those just being a couple of examples of classic Hollywood icons MacLaine professionally crossed paths with, it's easy to wonder who she missed. The most significant name, she revealed, was Marlon Brando. Surprisingly, despite all her feature film work, there was never a collaboration with the "A Streetcar Named Desire" star. However, her reason for being disappointed the coming-together never happened is not why you might expect.
Shirley MacLaine wanted to add to her stories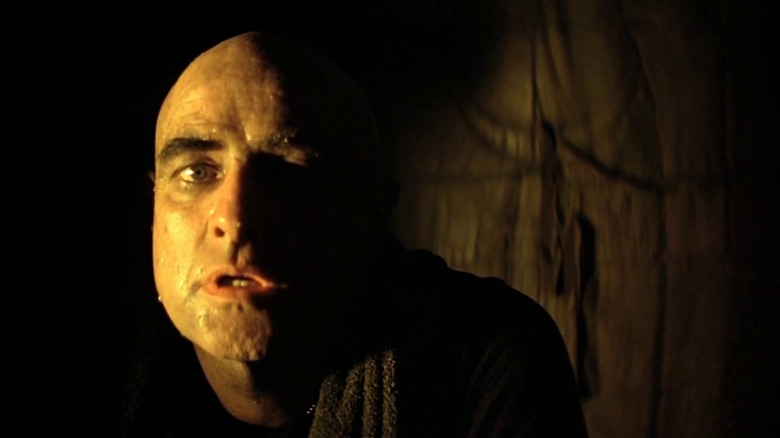 United Artists
In the 1950s, Shirley MacLaine planted her flag on Hollywood Boulevard as she knocked out one film after another. MacLaine tells Variety that her reason for being disappointed was not because of what she might have experienced onscreen but off it. When asked who she wished she had gotten to work with, she answered, "Brando, but I think I was more interested in what he would do off camera because he was so weird."
For someone who collected Hollywood experiences, there's no surprise MacLaine was disappointed never working with Brando. Over the years, Brando earned a reputation for being quite an eccentric. E!News reminds us that his romantic life consisted of a string of public relationships that included Marilyn Monroe, fathering at least nine children. In a tribute article to Brando, Roger Ebert pointed out some off-screen moments that definitely shed light on why MacLaine regrets not working with him. Ebert talked about when Brando won an Academy Award for "The Godfather," then refused to accept the Oscar, sending up a protesting Native American woman to the podium instead.
For classic movie fans, Shirley MacLaine isn't the only one who is disappointed she never got to work with Brando. Based on her history of blunt interviews, she would have surely dished out all the worthy stories she collected about him. And based on offscreen tales MacLaine has produced from her own life, the two of them together would have made Hollywood gossip magic. Maybe she'll get to work with him in the next life.