Working With Alfred Hitchcock Caused Shirley MacLaine To Gain 25 Lbs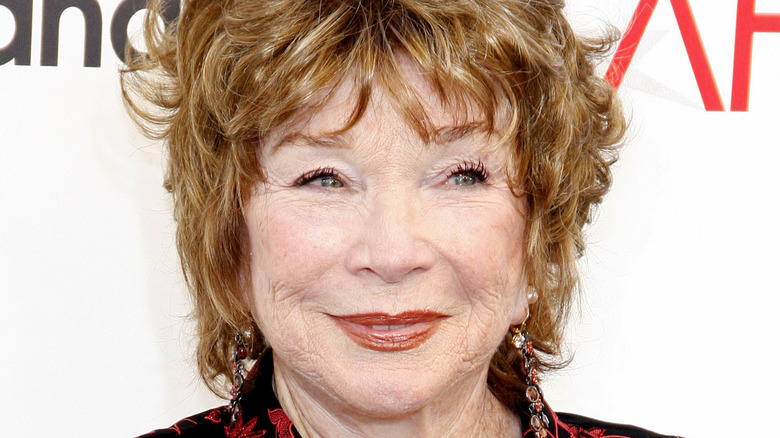 Tinseltown/Shutterstock
Veteran actor Shirley MacLaine has been in the business since the mid-1950s and has racked up nearly 80 acting credits to her name and is still working as tirelessly as ever. She made her screen debut in Alfred Hitchcock's 1955 black comedy "The Trouble with Harry" alongside Edmund Gwenn and John Forsythe. Afterward, she went on to star in plenty of famous films, such as 1956's "Around the World in 80 Days," 1960's "The Apartment," 1961's "The Children's Hour," 1989's "Steel Magnolias" and 1990's "Postcards from the Edge." She even has six Academy Award nominations to her name (five for acting and one for directing a documentary), including one win for "Terms of Endearment." Recently, MacLaine appeared in Hulu's "Only Murders in the Building" and starred in the 2022 black comedy film "American Dreamer."
It's safe to say that MacLaine has had a long and successful career, full of iconic films. And, as mentioned above, it all started with her debut film "The Trouble with Harry," which paired her with one of the most iconic directors of all time: Hitchcock. And as it turns out, MacLaine has some interesting memories from her time working with the famous director — including gaining 25 pounds. Here's how MacLaine explains the situation that led to the weight gain.
MacLaine and Hitchcock enjoyed having meals together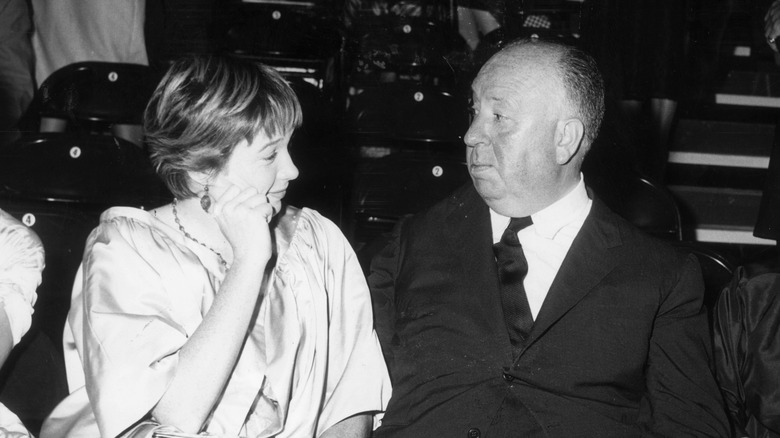 Keystone/Getty Images
In November 2020, Shirley MacLaine sat down with Variety to discuss her long career in Hollywood, during which she talked in depth about her many iconic roles — "The Trouble with Harry." And while talking about her film debut, MacLaine revealed something interesting about the experience: the fact that she gained 25 pounds while shooting the film. As MacLaine explained, the weight gain was due entirely to the many meals that she shared with director Alfred Hitchcock.
MacLaine said, "He wouldn't eat a meal without me. I gained 25 pounds on that movie, and I got a call from Frank Freeman, who was the head of Paramount at the time, and he said, 'Should we just tear up your contract? Are you going to stop eating?' I probably wasn't aware or sophisticated enough to understand how good Hitch was, and that he was really doing this very, what do you call it, comedy. It was a very strange comedy, and I was just being myself."
Interviewer Marc Malkin then asked MacLaine if she knew why Hitchcock insisted on having every meal with her, and the veteran actress explained Hitchcock made a point of trying out the best restaurants in whatever area he was shooting a film at the time. After noting that she enjoyed the meals just as much as her director did, she let us in on what that quality time was like. MacLaine said, "We would talk, and he would tell me stories, and he would get very sophisticatedly cynical. And I would think it was funny, and he would be glad that I got it." She was only 18 at the time, but she says she loved his company.
MacLaine says Hitchcock didn't care much about the actors' work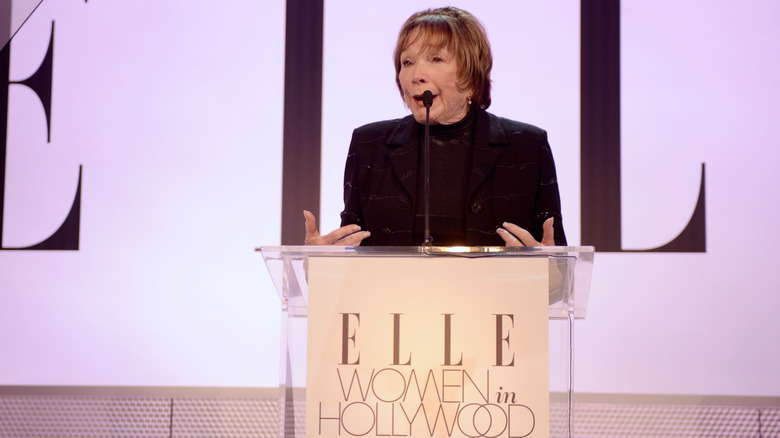 Jeff Vespa/Getty Images
Shirley MacLaine has talked about Alfred Hitchcock now and again in interviews throughout her long career. One of those instances was in 2017, when she spoke with W Magazine about spending six decades working in Hollywood. When the director came up in the conversation with W Magazine, MacLaine revealed that, interestingly, she didn't see Hitchcock as caring much about the actors' performances.
MacLaine began, "He was a director who didn't particularly have any respect for actors, but I didn't know enough then to even feel that. I didn't know what I was doing." She said she came to set having memorized everybody's lines because she didn't know how the job worked or how she was supposed to prepare. And while MacLaine's mixup caused confusion for the sound man, Hitchcock was too wrapped up in the storyboards to care about the confusion MacLaine was causing.
The actress added that she thinks that because Hitchcock was adept at casting, it worked out that he didn't give much attention to the actors. She concluded, "He didn't really give a damn about the acting, honestly. He just casted brilliantly. ... All these wonderful people who were perfect for the parts. And I was this little pixie out of the chorus that didn't know what I was doing. Perfect for that character."