The Friendly Competition Between General Hospital's Steve Burton And Maurice Benard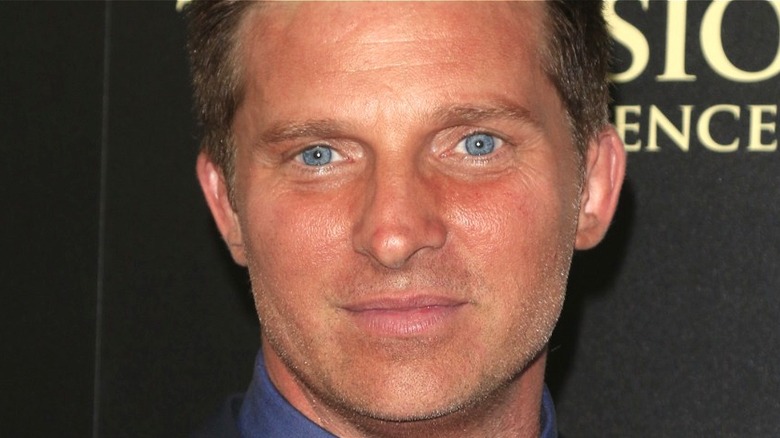 Joe Seer/Shutterstock
The decades-long partnership between Sonny Corinthos (Maurice Benard) and Jason Morgan (Steve Burton) is well-known in the fictional city of Port Charles, and it's a relationship that's been at the center of many storylines throughout the course of "General Hospital." Sonny is the head of the Corinthos crime family, and he is always finding ways to strengthen his grip on the city. Meanwhile, Jason works behind the scenes, cleaning up Sonny's messes and making sure that nothing stands in his way. Jason's close friendship (and eventual marriage) with Sonny's ex-wife Carly Corinthos (Laura Wright) also keeps him in good graces with the family until he dies in a tunnel collapse while saving his brother Drew Cain (Cameron Matheson) in Season 59, Episode 54.
While Sonny mourns the loss of Jason, the two characters have not always seen eye-to-eye, duking it out in epic brawls over the years. In real life, Burton and Benard have faced off in a friendly competition that has the two actors vying for one very important item.
The award season competition between Benard and Burton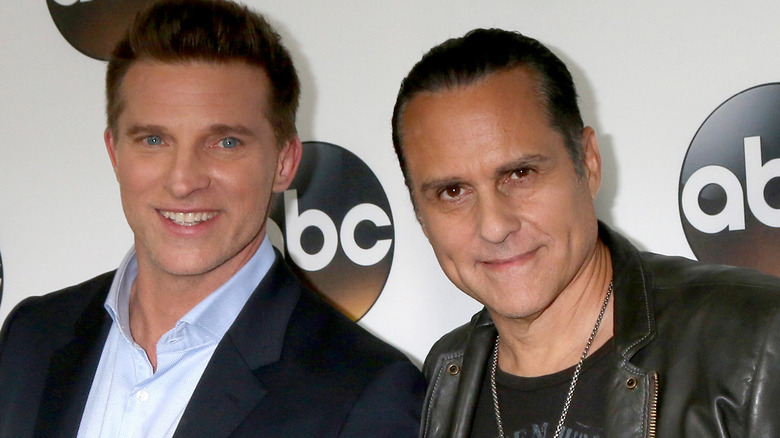 Kathy Hutchins/Shutterstock
As the saying goes, it's just an honor to be nominated, but some co-workers keep tabs on those Daytime Emmy wins. According to Steve Burton, it's become a friendly competition between him and Maurice Benard. That competition heated up with the 48th Annual Daytime Emmy Awards when both actors were nominated for Outstanding Performance by a Lead Actor in a Drama Series for their work in "General Hospital."
In a 2021 interview with Michael Fairman, Burton said, "Well, we joke about it [being nominated for the same category] because he's won two [Daytime Emmys] and I've won two [Daytime Emmys]." In 1998 and 2017, Burton won the Daytime Emmy for Outstanding Supporting Actor in a Drama Series. Meanwhile, Benard took home the Daytime Emmy for Outstanding Lead Actor in a Drama Series in 2003 and 2019. The tie was broken in 2021 when Benard took home the trophy for their category, and it was a win that Burton predicted right before the big ceremony. "I think he's gonna win...So, hey, if he wins, I'm happy for him. It's just great to be in the game," he said.