These Two Chicago PD Actors Almost Played Brothers On Another Show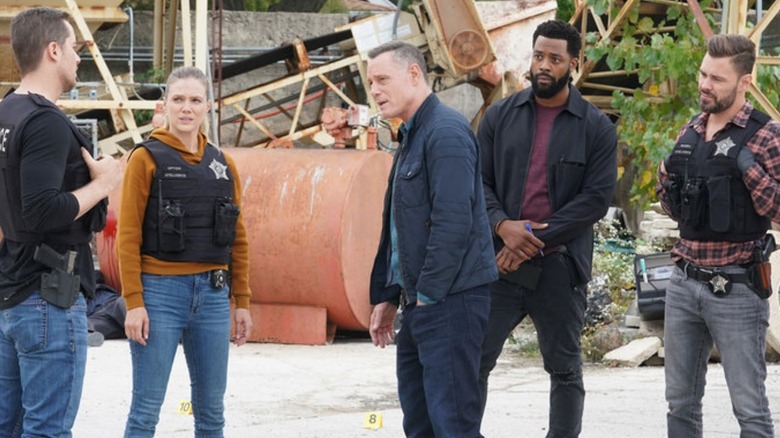 Lori Allen/NBC
Airing on NBC since 2014, "Chicago P.D." features an ensemble cast of regulars that the Chi-Hard fans have become familiar with during the show's many seasons. But the fact is, viewers are more likely than not to have caught many stars of this long-running hit on other TV shows or in a variety of motion picture appearances.
Not surprisingly, fans have seen their fave "Chicago P.D." actors turn up in the eagerly anticipated crossover events that link up casts and storylines from "P.D." and its sister shows in the "One Chicago" franchise: "Chicago Fire" and "Chicago Med." Another place fans could have found characters from all three shows sharing on-screen time together is at Molly's Bar. Plus, a few "Chicago P.D." actors have been cast together in the same film, including Jason Beghe (Hank Voight) and John Pankow (Judge Tommy Wells), who both showed up in the 1988 film "Monkey Shines" (per IMDb). 
And while these and other stars from the series may have popped up together in a number of other productions, what two "Chicago P.D." stars very nearly ended up playing family members on another show?
These Chicago P.D. stars were cast as siblings in the Hatfields & McCoys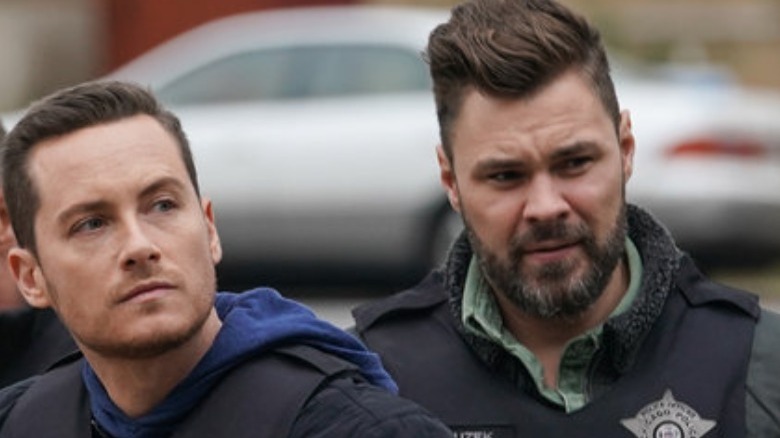 Lori Allen/NBC
Planned as a modern-day twist on the classic tale of two feuding families, the proposed NBC TV series "Hatfields & McCoys" transposed the story to contemporary Pittsburgh and re-cast the two families as waging their legendary grudge match amid this updated, urban setting (per The Hollywood Reporter). As it turns out, "Chicago P.D." actors Jesse Lee Soffer and Patrick Flueger were both cast in the series. And, as seen in this YouTube clip of the two being interviewed by Steve Harvey, they weren't the only "Chicago P.D." actors to be cast in the series. As is revealed in the clip, Sophia Bush, the former Detective Erin Lindsay, was lined up to play their sister on "Hatfields & McCoys."
However, as reported by The Hollywood Reporter, while a pilot episode of "Hatfields & McCoys" was produced, the show failed to be picked up. But, in another bit of coincidental casting, Soffer, Flueger, and Bush would all end up reuniting when the trio joined the crime-busting team of what was then just another new cop show.