Strange New Worlds Fans Will Love How The Cast Is Teasing Season 2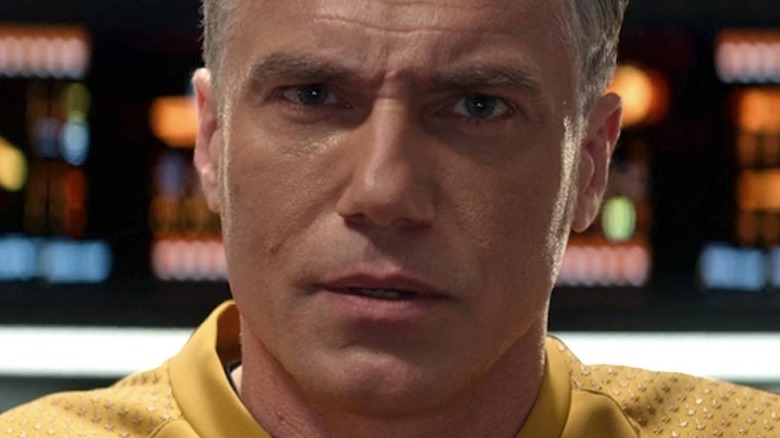 Paramount+
Just as the universe is infinitely vast, the "Star Trek" franchise knows no bounds. When "Star Trek: The Original Series" ended in 1969, it left a cascading nebula of media in its wake, including films, video games, and comics. Sticking to its roots, the franchise's primary output is television, the most recent addition of which is "Star Trek: Strange New Worlds."
Conceived as a spin-off of the ongoing "Star Trek: Discovery," "Strange New Worlds" takes place 10 years before the events of "The Original Series," setting the stage for the iconic '60s show and reintroducing beloved characters like Spock, Pike, and Number One. The 11th series in the franchise, "Strange New Worlds," premiered on May 5, 2022, making it one of five series currently in Paramount+'s stacked "Star Trek" rotation.
"Strange New World" fans have long been anticipating Season 2, which was announced even before the series premiered last spring (via Deadline). Now, the cast has begun to tease the forthcoming story.
The Strange New Worlds cast promises a more ambitious Season 2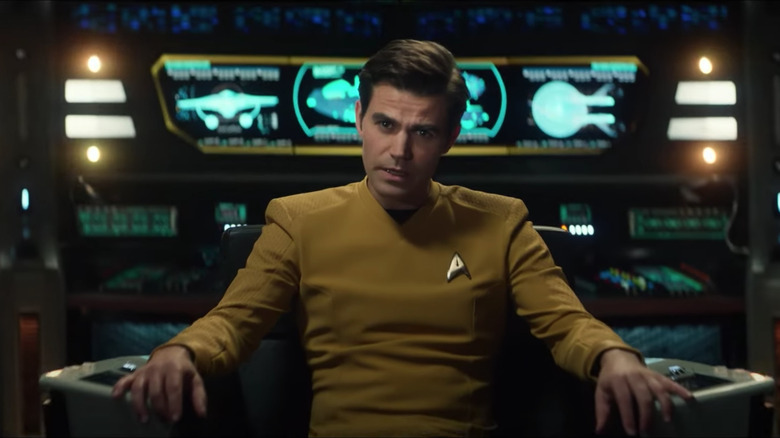 Paramount+
In 2023, "Star Trek: Strange New Worlds" will boldly go where it's never gone before: Season 2. The series will continue to follow Captain Christopher Pike (Anson Mount) and his crew as they explore the galaxy in the U.S.S. Enterprise. With the introduction of Captain Kirk (Paul Wesley) in the Season 1 finale, the series will certainly find new ways to prosper.
Ahead of the Season 2 premiere, the cast has begun to tease what fans can expect to see next year. In an interview with Screen Rant, Jess Bush, Christina Chong, Babs Olusanmokun, and writer Henry Alonso Myers discussed how Season 1 was something of a test run for the actors and writers. "Now we know what everyone can do and we're gonna kick it out of the park," said Bush, who plays Christine Chapel.
If there's one through line among the interviewees' responses, it's that "Strange New Worlds" will be bigger and brighter when it returns. "I think it's still the same dynamic storylines, but it's more intense," said Olusanmokun, known for his role as Dr. M'Benga. "We are trying to do everything we did in Season 1 but do it on steroids," added Myers.
The cast voiced their excitement for a "Strange New Worlds" and "Lower Decks" crossover episode that is set to incorporate both live-action and animated components. Chong also alluded to another big-ticket episode but was tight-lipped about the details. "There is an episode in there that is the first time it's ever been done," she said, "It's huge. You will not expect it."