How Harry Lawtey Developed A Money-Hungry Mindset To Prepare For Industry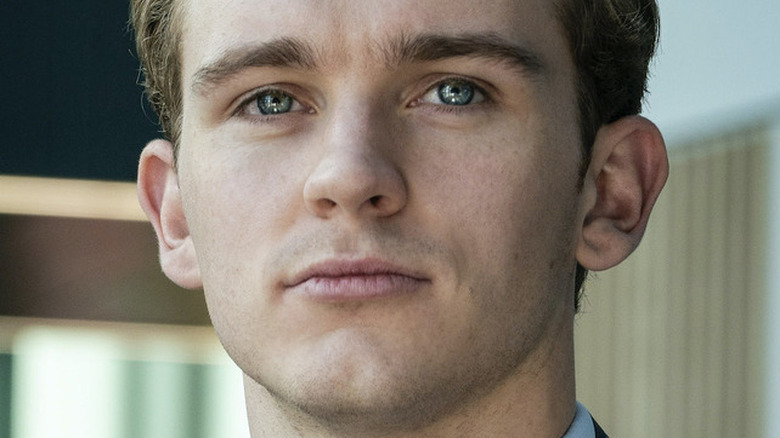 Amanda Searle/HBO
There are many great reasons to watch any of the amazing shows available on HBO Max, and one that might not be on everyone's radar is "Industry," created by Mickey Down and Konrad Kay. While the series might not be a big deal like "House of the Dragon," subscribers shouldn't sleep on this intriguing drama.
There were reports that HBO would be gutted, which turned out to be correct, as several titles have been shelved or removed from the premium cable powerhouse turned streaming service contender. But one show that seems to be safe from the corporate chaos is the drama series "Industry." The show follows a group of up-and-comers in the finance industry looking to land coveted positions at the prestigious London investment bank Pierpoint & Co. Marshall Shaffer from The Playlist praised the way the show "masterfully mixes the classiness of 'Succession' with the trashiness of 'Euphoria.'"
One of the many fascinating personalities that arguably makes "Industry" so appealing is undoubtedly Robert Spearing, played by Harry Lawtey. Spearing is a working-class graduate from Oxford who struggles for approval while dealing with the heavy demands of the cut-throat financial industry. Despite his flaws, the character is very determined and ambitious. Lawtey, whose credits include "Marcella," "The Letter for the King," and "Magpie Murders" (via IMDb), has done a stellar job playing the character. But how exactly does he put himself in that money-hungry mindset? Luckily he isn't keeping that information a trade secret.
Harry Lawtey looks at Robert's past as a source of motivation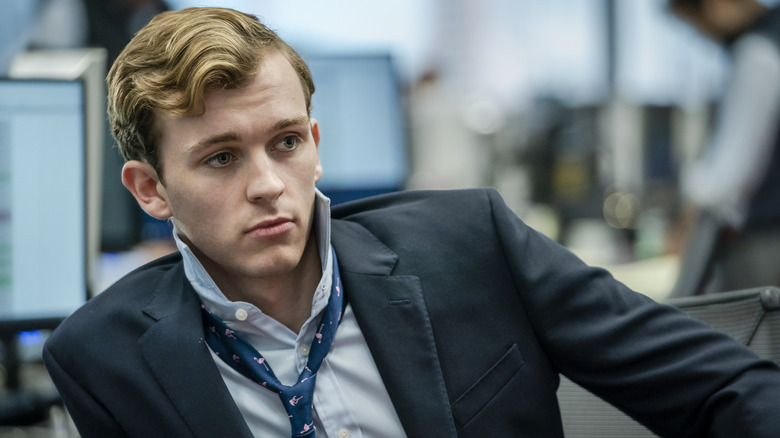 Amanda Searle/HBO
In an interview with The Knockturnal, Harry Lawtey talked about his character's drive, comparing it with Harper Stern (Myha'la Herrold) and how he got into that ambitious mindset. "I think a lot of it in the show, especially through my character and through the character of Harper, I think the really easy access to understanding that drive is understanding where they've come from ... they are able to see a monetary gain as a way of kind of have proving self-worth and proving that they've done something with their lives and that they've climbed their own ladder." He concluded that "it's kind of looking at what's gone before in their lives to understand what drives them forward."
His outstanding ability to channel the character's thought process of not wanting to finish where he began and his overall aspiration for success seems to be working. It allows Robert Spearing's motivations and character arc to be both authentic and engaging, adding significant value to a series with robust critical acclaim. The first season is "Certified Fresh" on Rotten Tomatoes, and the critic's score for the second run is very impressive. Sarah Novack from TV Fanatic said, "Industry is exciting, jaw-dropping, and irresistible," and Rachel Cooke from New Statesman wrote, "I'm telling you, this is one of the best things on TV: superbly acted, brilliantly written, dazzlingly energetic — and... it also chimes exquisitely with our times." The show's portfolio seems solid, and the players involved have a winning attitude both on and off screen, making "Industry" look like a worthwhile investment for viewers.