Cobra Kai's Mary Mouser Claims This Is Sam's Central Relationship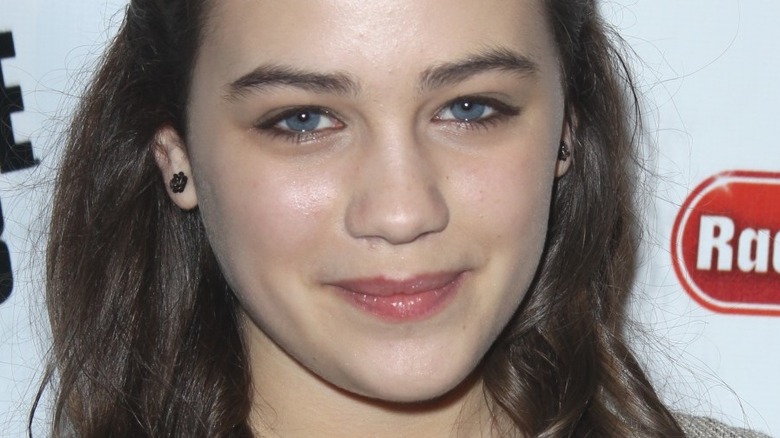 Kathy Hutchins/Shutterstock
Born in Pine Bluff, Arkansas, actress Mary Mouser reached a new level of prominence in Hollywood when she began portraying the daughter of "The Karate Kid" himself, Daniel LaRusso (Ralph Macchio), in the streaming series "Cobra Kai." Mouser plays the kind, octopus-loving Samantha LaRusso, and Daniel's oldest child is just one of the many teenage characters who have to navigate complex relationships steeped in teenage angst while roundhouse-kicking foes on the show.
Mouser wasn't a newcomer to movies or television when she first suited up in her Miyagi-Do gi, and her experience certainly shines through in her flair for mastering the emotional and physical beats that help Samantha resonate with fans. One of Sam's high-water marks, in terms of complicated relationships, comes when she manages to establish a rapport with her father's longtime rival, Johnny Lawrence (William Zabka) in Season 4.
Sam's fierce rivalry with Tory Nichols (Peyton List) captures the imagination of "Cobra Kai" fans when the karate students throw down at the school in the Season 2 finale, and, despite a brief romantic relationship with Robby Keene (Tanner Buchanan), Sam's heart always seems to find its way back to Miguel Diaz (Xolo Maridueña). Given the show's vast array of characters and Sam's numerous associations, you might be surprised by the relationship Mouser feels is her character's most important on the series.
Sam is in a chaotic relationship with karate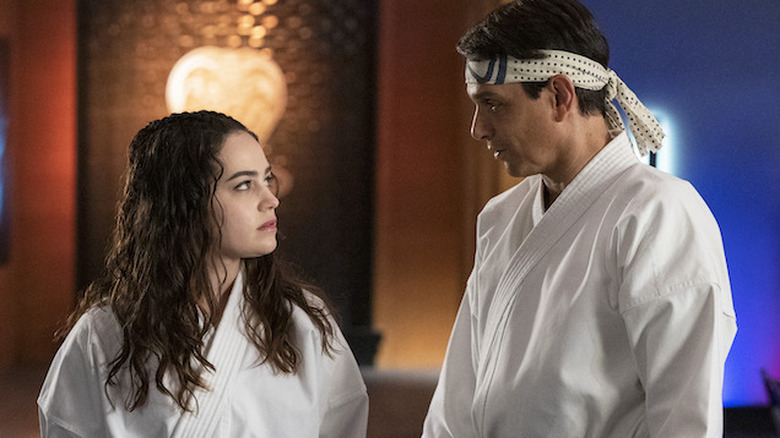 Curtis Bonds Baker/Netflix
Surprisingly it's not Miguel, Robby, or even Tory at the heart of the matter when it comes to Samantha LaRusso's relationships. No, Mary Mouser believes her character's central bond is with martial arts. "Here's my thing," Mouser explained in an interview with Netflix Geeked. "I think that Sam's main relationship for me, over the course of now looking back five seasons, is that she's been in a really long-term kind of chaotic relationship with karate."
Mouser also addressed the fact that the other relationships in Sam's life, including friends and family who have come and gone, all affected her in either a positive or negative way. But Mouser is also acutely aware of Sam's romantic ties to Miguel and Robby. "So, I feel like, yeah, maybe romantic relationships she needs to still sort through, but I think the fact that she took a step away from that relationship [karate] was the one that like hit me really, really hard," the actress continued.
"Cobra Kai" creators Josh Heald, Jon Hurwitz, and Hayden Schlossberg consistently create compelling characters and storylines, but Mouser's unique acting talents take the words right off the page and make them come to life in a way that implores fans to care about all Sam's relationships. But who would have thought Sam was pining for karate and not Miguel? And if you're wondering whether there will be a 6th season for Samantha and the rest of the Miyagi-verse, Hurwitz addressed the question in an interview with Deadline by saying, "We have more story to tell."